The unusual times we live in today pushed customers towards PC, notebook, and tablet purchases for education and entertainment. According to the latest report by Canalys, manufacturers shipped 52.8 million tablets in Q4 2020 - the highest amount ever.
The analysis also revealed Chromebook sales went through the roof, with 11.2 million shipments in Q4 2020 and 30.7 million for the calendar year. That's almost two-fold increase over 2019 when makers shipped only 14.7 million units.
Shipments /
Company
Q4 2019
(in million)
Q4 2020
(in million)
Change
2019
(in million)
2020
(in million)
Change
Apple
13.7
19.2
40%
47.3
58.8
24%
Samsung
7.1
9.9
41%
22.1
31
40%
Huawei
4.5
3.5
(24%)
15
16.3
8%
Amazon
4.2
6.5
54%
13.9
15.9
14%
Lenovo
2.5
5.6
125%
8.4
14.2
70%
Others
2.3
8.1
257%
18.6
24.5
32%
Total
34.3
52.8
125.3
160.6
Apple dominated the tablet market with 19.2 million shipped iPads during the holiday period, the highest amount since 2014. Throughout the whole year Cupertino outsold the second placed Samsung twice.
The last three months of 2020 were extremely positive for Lenovo which increased its shipments 125% - from 2.5M to 5.6M, pushing the company up in the Top 5 for the year. Huawei was the only major player that did not get to capitalize on the situation and its shipments sank 24% in Q4 2020, eventually allowing Amazon and Lenovo to shrink the distance for the third place.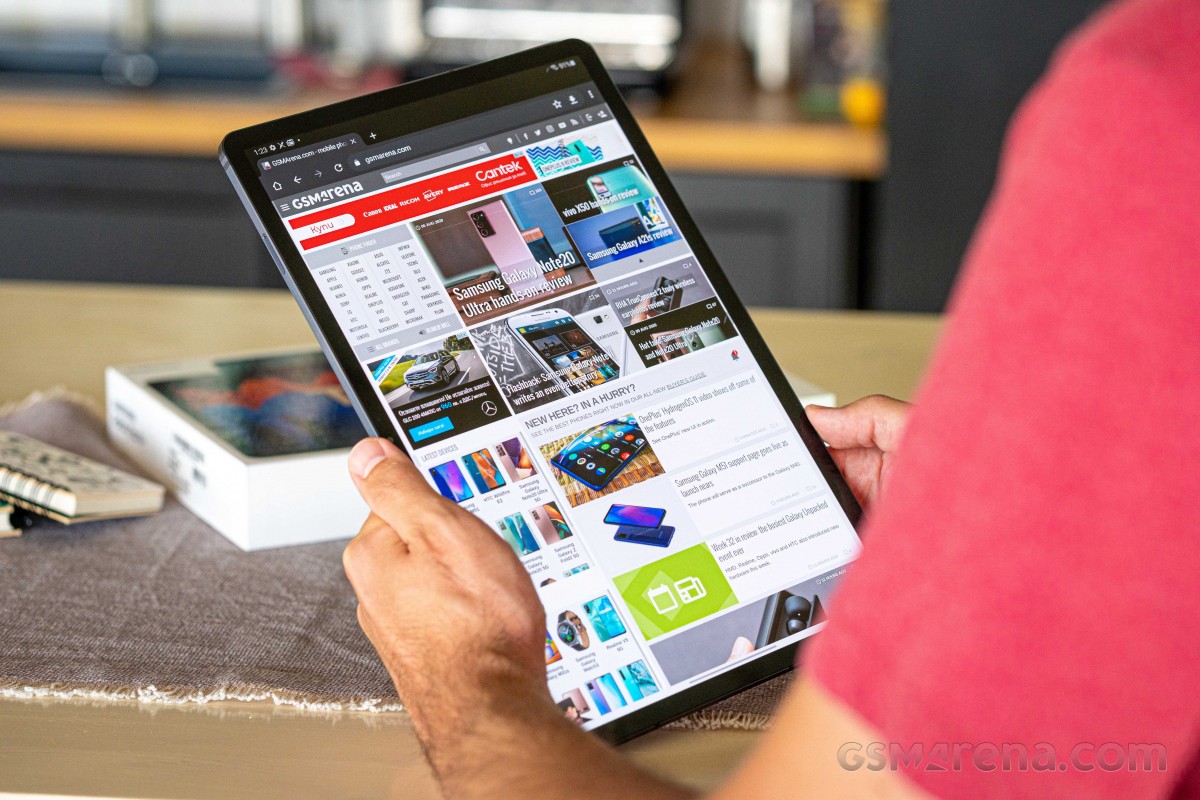 Canalys also provided a global analysis of the PC, notebook, and tablet market. Lenovo kept its top spot for 2020 with 87 million shipped devices, but Apple's strong performance of Macbooks allowed the company to take second place comfortably, ahead of HP, Dell, and Samsung. The whole market saw 458.2 million shipped devices, a 17% increase from 2019.
?
Tab s5e. One third of the weight of a Microsoft tabs' weight (i.e. a true tablet), way better screen, and above all support a desktop OS (linux on dex) in which I do everything a Windows user would but better (desktop firefox/chrome plugins, run...
?
For phones Android is the best. Otherwise Windows is the best.
ADVERTISEMENT