Canalys: Samsung shipped the most phones in Q3, but chip shortage caused market decline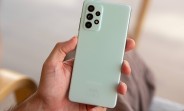 Smartphone shipments during the July-September period fell by 6% compared to the same time last year according to the latest preliminary data from Canalys. Component shortages amidst the ongoing global chipset shortage are the main culprits here and according to some estimates, it will take at least another year before supply and demand balance out.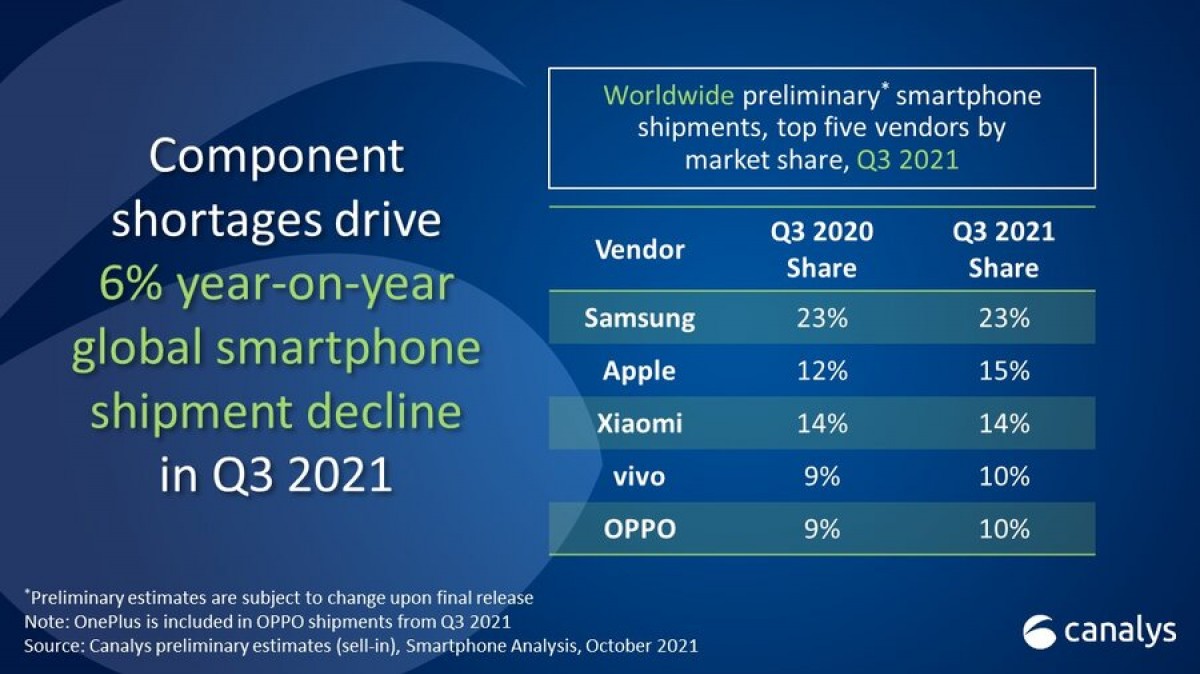 Samsung is once again at the top of the polls with 23% of all shipments for the period. Apple is second with 15% of the market which is 3 percentage points better than its share at the same time last year. Xiaomi slipped to the number three spot trailing Apple by just 1 percentage point while vivo (10%) and Oppo (10%) round out the top five players.
Company
Q3 2020 shipments
(% share)
Q3 2021 shipments
(% share)
Yearly change
Samsung
23%
23%
0%
Apple
12%
15%
+3%
Xiaomi
14%
14%
0%
vivo
9%
10%
+1%
Oppo
9%
10%
+1%
Looking ahead, the upcoming sales holidays including Single's Day in China and Black Friday in Western markets are a chance for smartphone companies to gather stronger sales performance albeit with less aggressive discounts than those seen in past years.
?
Chinese dominate cheap disposable tech sector, definitely not quality tech.
u
Dont be too happy with ios update..... every update ios makes your iphone more battery drain and slow.... The most you can update is only 2 year... because apple will take care first year and second year user... after second year dont update ..... ba...
?
And how are new generation of Exynos chipsets crap? They are pefectly comparable to SD 888.
ADVERTISEMENT