The past twelve months have been turbulent for smartphone manufacturers, but the world of wearables and smart audio devices has been a positive beam in the world of technology. According to Canalys, the global market grew throughout 2020, with Apple being the leader in both fields.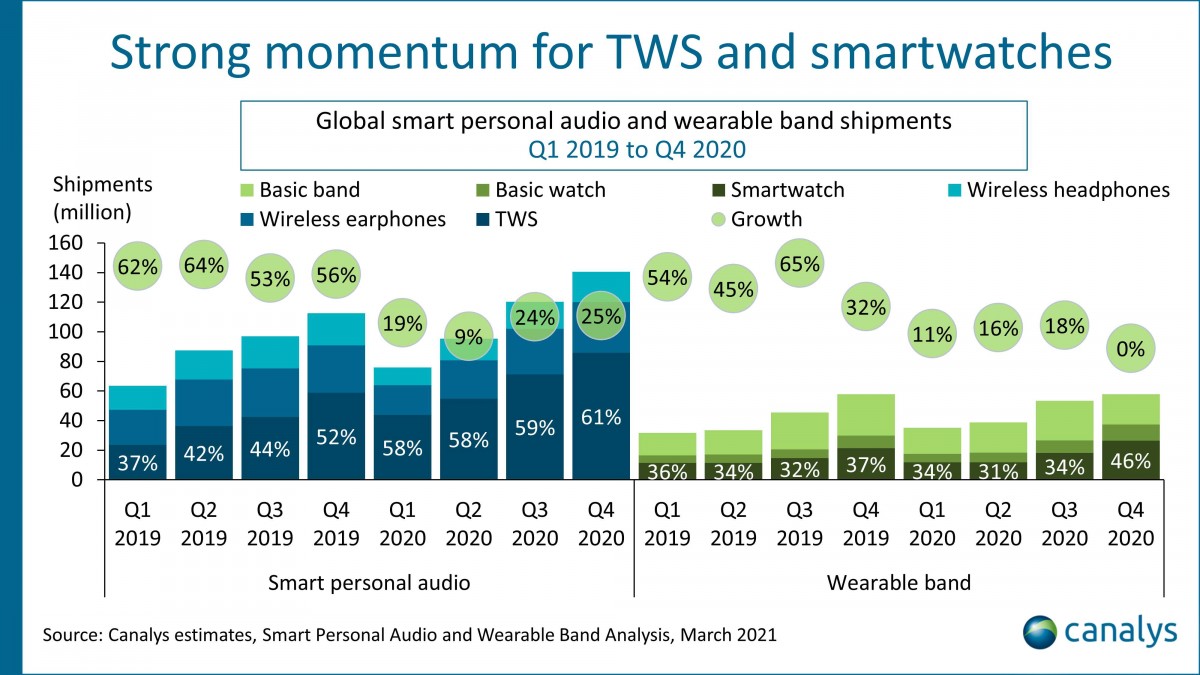 Strong consumer demand and health-conscious users drove the increase in sales, the research agency says. The market has quite a low barrier to enter, and that allowed manufacturers to flood the market with "vast shipments", also assisted by the companies' mature supply chain.
Both established vendors like Skullcandy, Fitbit, and Sony, and smartphone makers like Apple, Samsung, and Xiaomi, reported an increase in sold units, with the audio devices growing 20% to 432 million units, while wearables rose 10% to 185 million devices.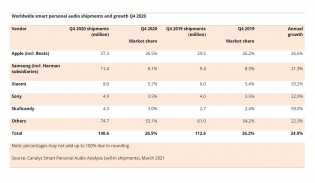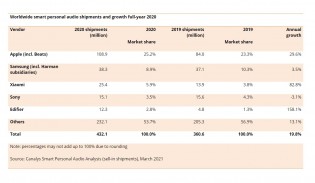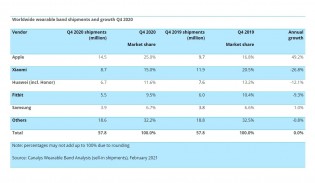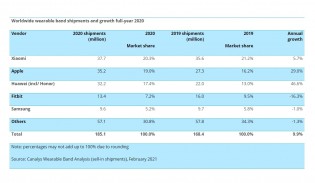 TWS and smart wearables sales in 2020
The one outlier period in 2020 was the fourth quarter after Xiaomi failed to answer the demand, but Apple managed to save the day by nearly doubling its sales YoY. Companies are seeing an easy way into an in-house IoT ecosystem with these devices, the report stated. The challenge before big makers is to have a long-term strategy surrounding health and fitness analytics, which is often neglected by emerging brands.
Canalys expects the increase to remain strong in 2021, but due to supply chain constraints and component shortages, personal audio devices will grow only 15.6% to reach 500 million; wearable bands will have a steady 10% climb to reach 204 million units.
"Airpods" itself is bad because but Airpods Pro ain't that bad. They're released in 2019 yet still managed to compete with Galaxy Buds Pro.
?
AirPods are the worst... I threw them away... Bought a nice pair of TWS from a more premium and reputed brand in the audio game.
ADVERTISEMENT