Canalys: Global PC shipments down 16% in 2022, still above pre-pandemic times
Canalys' PC market analysis for Q4 2022 and the full 2022 is out and there are two ways to look at the numbers. While 2021 was a great year for the PC market, fuelled by the pandemic, 2022 saw the enthusiasm cool down. Overall, PC shipments are down 16% year-on-year, but when compared to 2019 (pre-pandemic), they are actually 7% up.
Notebooks took the biggest hit with 30% fewer sales in Q4 2022 while for the full 2022, the decline is 19%. Desktops fared slightly better with a 24% decline in Q4 2022 and a 7% decline year-over-year.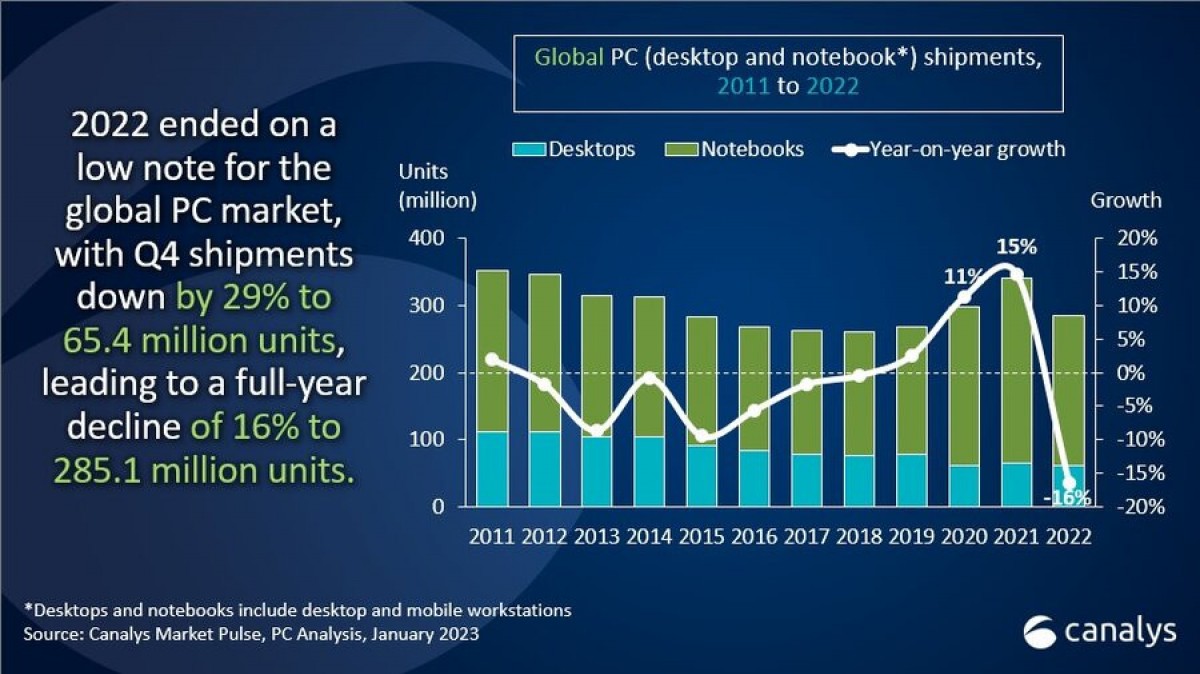 Canalys' Senior Analyst points to a couple of reasons for the decline. The most obvious one is the bad economic environment throughout 2022 with rising inflation, energy cost and interest rates. And as expected, users weren't too keen on spending their money on luxury goods like PCs.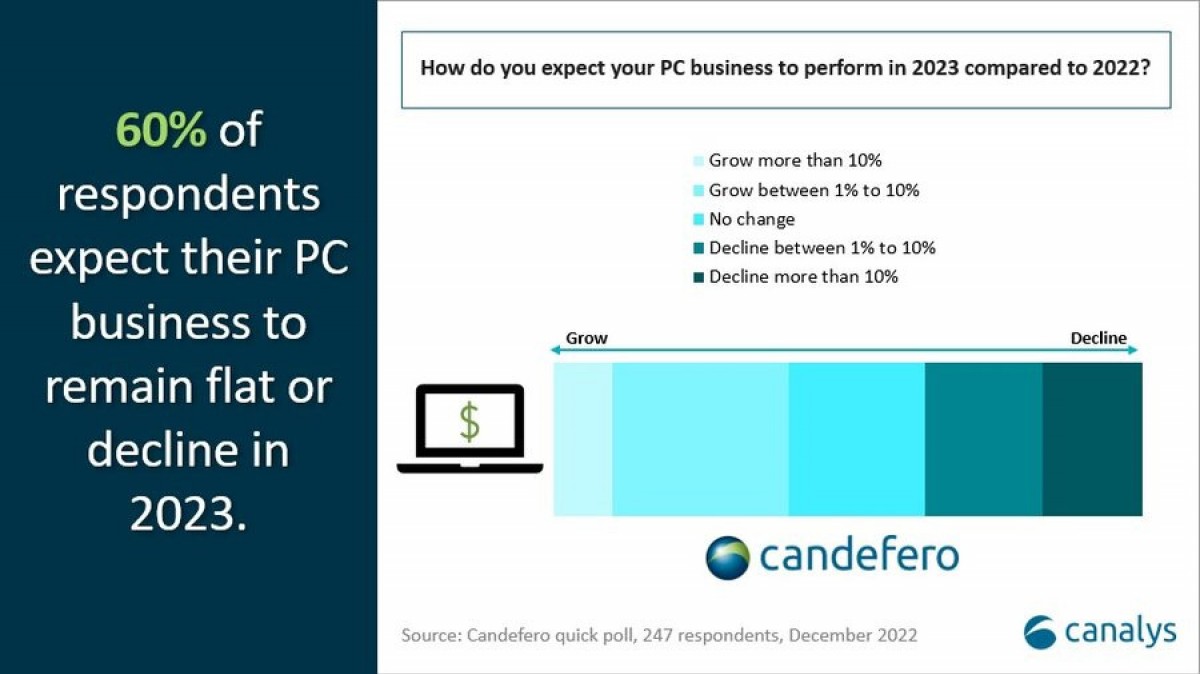 Vendor channels tried to combat this with heavy discounts throughout 2022, but that wasn't enough. In fact, even during the holiday season in Q4 2022, sales were unimpressive. In a poll posted in December last year, about 60% of the total 250 channel partners said that they are expecting either flat or lower revenue in 2023.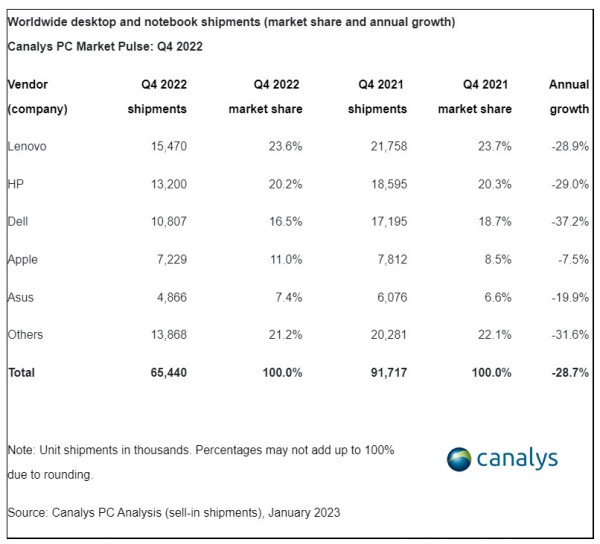 Lenovo is still leading the pack in Q4 and the full 2022 with a 23.7% market share in Q4 and 24.1% in 2022, followed by HP and Dell. As you may have noticed, all manufacturers in the top 5 had saw a decline in shipments with Apple and Asus taking a lesser hit than the rest.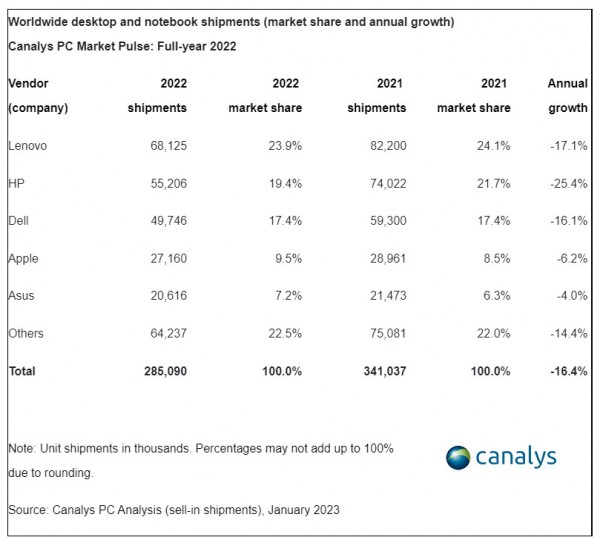 Looking ahead, Canalys believes that the PC market will see some recovery in the second half of 2023 and pick up steam in 2024, so the future isn't bleak. All those people that bought laptops and desktops during 2020 and 2021 will have to upgrade as their devices will reach the end of their life cycle.
N
It's really beautiful work. Thanks for this kind of stuff. I mean I am totally impressed. Hope to see more updated work here. I have to say, it is very informative.
?
9th gen Intel Core CPU is still plenty powerful in 2023 since there's no low power option. The only mobile processor for it has 45W TDP, which is why you mostly see 9th gen Core CPUs on gaming laptops.
ADVERTISEMENT