Canalys: Apple retakes second spot in Q3 global smartphone shipments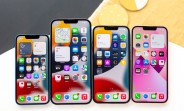 The complete set of data on global Q3 smartphone shipments from Canalys is in and it confirms Apple is back in second place behind Samsung. A total of 325.5 million units were shipped in the July-September period which represents a 6% decline compared to the same time last year. The big reason behind the fall in shipments is the ongoing global chipset shortage.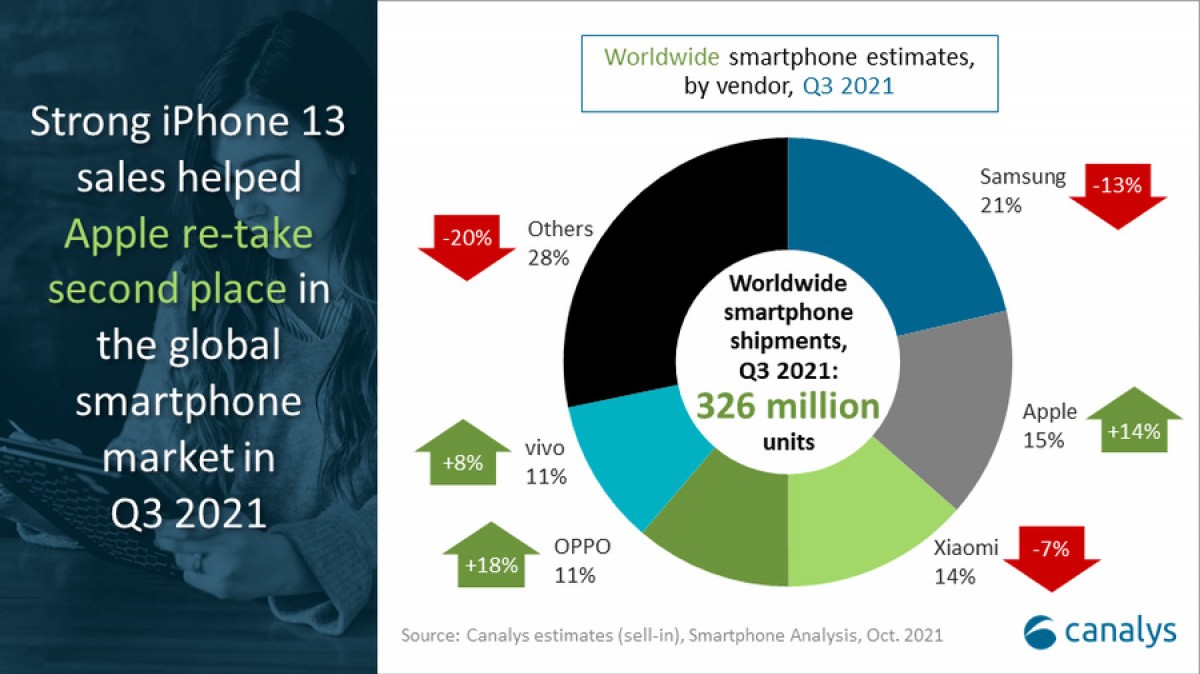 Samsung shipped a total of 69.4 million phones outpacing all other makers though the figure is 13% less than its performance from a year ago. Apple managed to ship 49.2 million units which is a 14% increase on the yearly basis fueled by strong demand for its iPhone 13 series and sustained momentum from the iPhone 12 generation. Xiaomi rounds out the top-three with 44 million units. Oppo (36.7 million) and vivo (34.2 million) round out the top-five and both companies posted gains with Oppo shipping 18% more phones this quarter.
Company
Q3 2021 Shipments
(in million)
Q3 2021
Market share
Q3 2020 Shipments
(in million)
Q3 2020
Market share
Yearly change
Samsung
69.4
21%
80.2
23%
-13%
Apple
49.2
15%
43.2
12%
+14%
Xiaomi
44.0
14%
47.1
14%
-7%
Oppo
36.7
11%
31.1
9%
+18%
vivo
34.2
11%
31.8
9%
+8%
Others
91.9
28%
114.6
33%
-20%
Total
325.5
100%
348.0
100%
-6%
Looking ahead to the final three months of the year, Canalys research analysts believe smartphone brands will focus on optimizing supply chains, reorganizing pricing strategies and offering new carrier deals.
H
It's not the car companies that want the partnerships, it's the brands themselves. They need some more distinction compared to other brands, so they need to partner with car companies/make special editions. On the other hand, apple...
A
Nope there are special edition variants in partnership with with McLaren, Porsche, BMW, Lamborghini, etc. that sell above 1500$. These are officially sold by the company unlike the thrid party caviar branded iPhones (which don't count because co...
H
$1500 and above are only foldable phones. $700 and above is lower high-end. $1000 is high-end. $1500 and above is ultra high end.
ADVERTISEMENTS