Display
The Blackview BV8800 packs a 6.58-inch IPS LCD screen of extended 1080p resolution. The panel has a waterdrop-shaped notch for reasons that are beyond our comprehension. The screen supports a wide color gamut and a 90Hz refresh rate.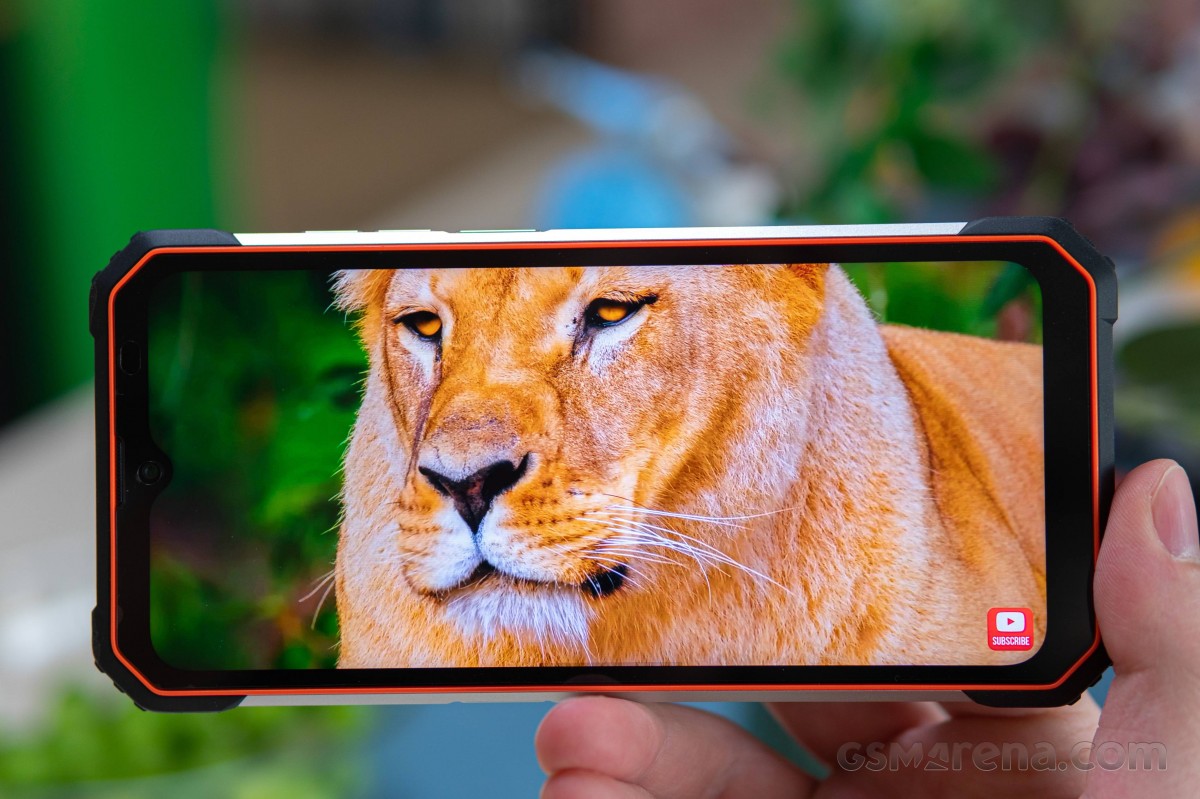 So, the display panel has 2,408 x 1,080 px or 401ppi density. There is no HDR support. And there is no dynamic refresh rate control - everything runs at 90Hz no matter the content. Or that's what the Android refresh rate indicator says anyway.
We've completed our display measurements, and the numbers are solid - the maximum brightness is about 500nits in both manual and auto tuning. This, combined with the reasonably deep blacks, led to an excellent contrast ratio of about 1300:1.
The minimum brightness we've captured at point white was 6.6 nits.
Display test
100% brightness
Black,cd/m2
White,cd/m2
Contrast ratio
Blackview BV8800
0.368
496
1348:1
Blackview BV8800 (Max Auto)
0.403
501
1243:1
Ulefone Armor 7
0.279
406
1455:1
Ulefone Armor 9
0.357
550
1541:1
Ulefone Power Armor 13
0.307
401
1306:1
Samsung Galaxy A52s 5G
0
383
∞
Samsung Galaxy A52s 5G (Max Auto)
0
800
∞
Xiaomi Redmi Note 11 Pro+ 5G
0
479
∞
Xiaomi Redmi Note 11 Pro+ 5G (Max Auto)
0
760
∞
Finally, let's talk about color accuracy. There are three color modes Standard, Bright, Special (manual), and they all correspond to the DCI-P3 color space, they just offer different color saturation. Choosing the Warmest option in the manual mode yields the best results with a fairly accurate presentation, while the rest offers punchier colors across the board.
Battery life
The Blackview BV8800 is powered by a large battery with an 8,380mAh capacity. It supports fast wired charging of around 30W.
You bet the Blackview BV8800 aced our battery life test and scored one of the highest endurance ratings we've had from a smartphone to this day. The BV8800 offers more than two and a half days of 3G calls; it can last more than a day on web browsing and nearly one day when playing videos.
Combined with the frugal standby consumption, the Blackview BV8800 scored a 199-hour endurance rating.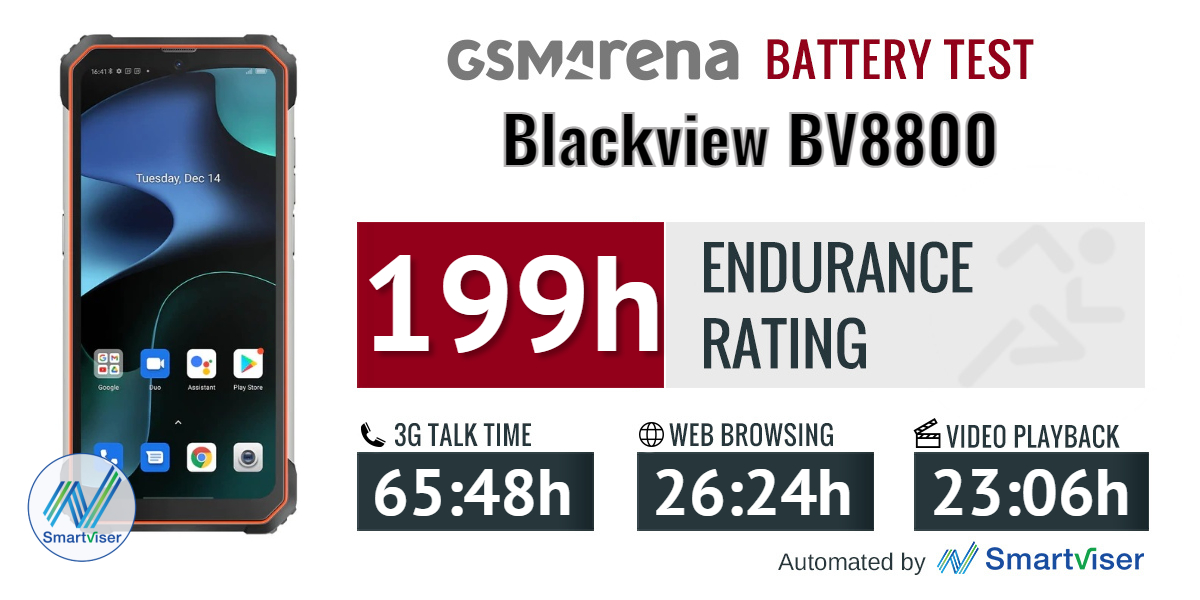 Our battery tests were automated thanks to SmartViser, using its viSerDevice app. The endurance rating denotes how long the battery charge will last you if you use the device for an hour of telephony, web browsing, and video playback daily. More details can be found here.
Video test carried out in 60Hz refresh rate mode. Web browsing test done at the display's highest refresh rate whenever possible. Refer to the respective reviews for specifics. To adjust the endurance rating formula to match your own usage patterns check out our all-time battery test results chart where you can also find all phones we've tested.
Charging speed
The BV8800 supports fast wired charging up to 27-33W depending on the source you find. In our testing, it never went above 27W.
A 33W USB-PD power adapter is bundled with the device and a compatible USB-C-to-C cable.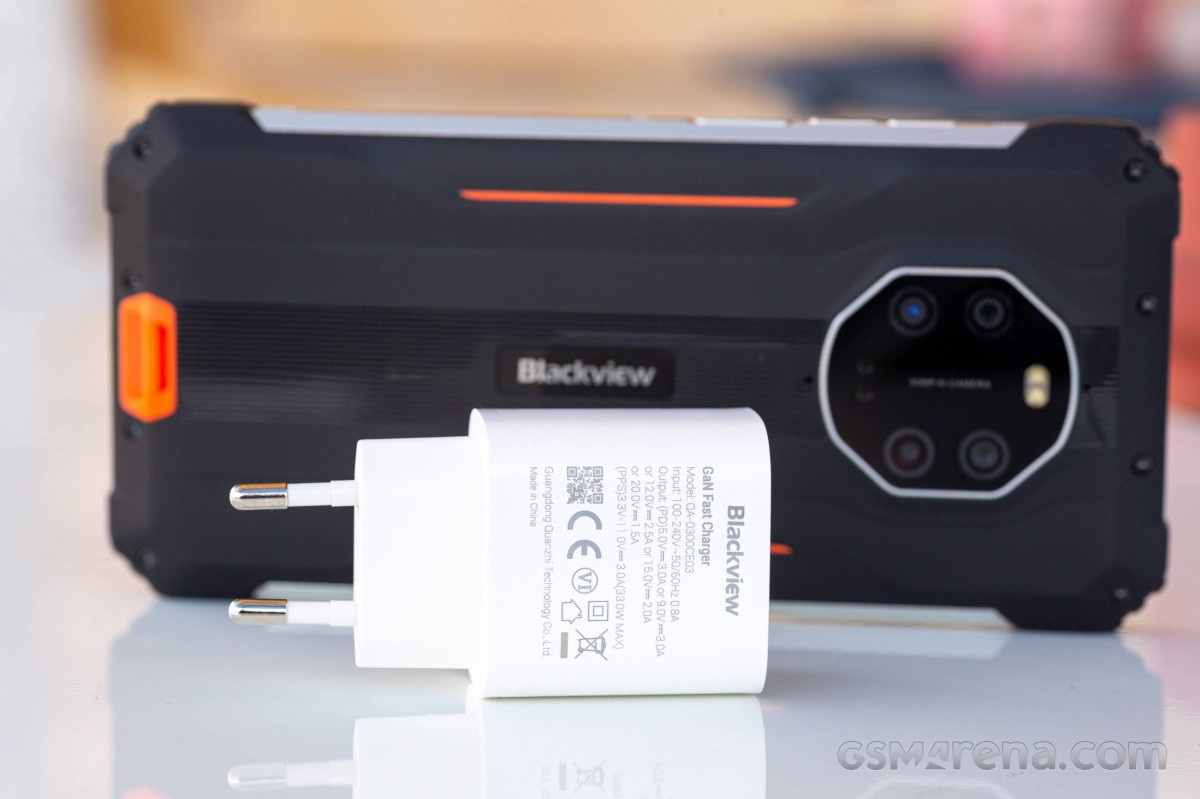 We recorded 38% charge in 30 minutes, which may not be the most impressive speed, but considering the sheer battery capacity we're dealing with here, this is bound to give you a few days of extra autonomy.
30min charging test (from 0%)
Higher is better
Xiaomi Redmi Note 11 Pro+ 5G
100%
Xiaomi Redmi Note 11 Pro 5G
74%
Sony Xperia 1 IV
47%
Blackview BV8800
38%
Ulefone Armor 9
35%
Samsung Galaxy M51
35%
Ulefone Armor 7
27%
Ulefone Power Armor 13
27%
Samsung Galaxy M30s
21%
A full charge took 101 minutes, which is reasonably fast, considering the battery size.
Time to full charge (from 0%)
Lower is better
Xiaomi Redmi Note 11 Pro+ 5G
0:16h
Xiaomi Redmi Note 11 Pro 5G
0:45h
Blackview BV8800
1:41h
Sony Xperia 1 IV
1:42h
Samsung Galaxy M51
1:47h
Ulefone Armor 9
2:30h
Ulefone Armor 7
2:40h
Ulefone Power Armor 13
3:03h
If you connect another device via the USB-C cable, the Blackview BV8800 would also provide reverse charging off its large battery - almost like a power bank.
Speaker loudness and quality
The Blackview BV8800 has one bottom-firing speaker, and it scored an Average mark when it comes to loudness.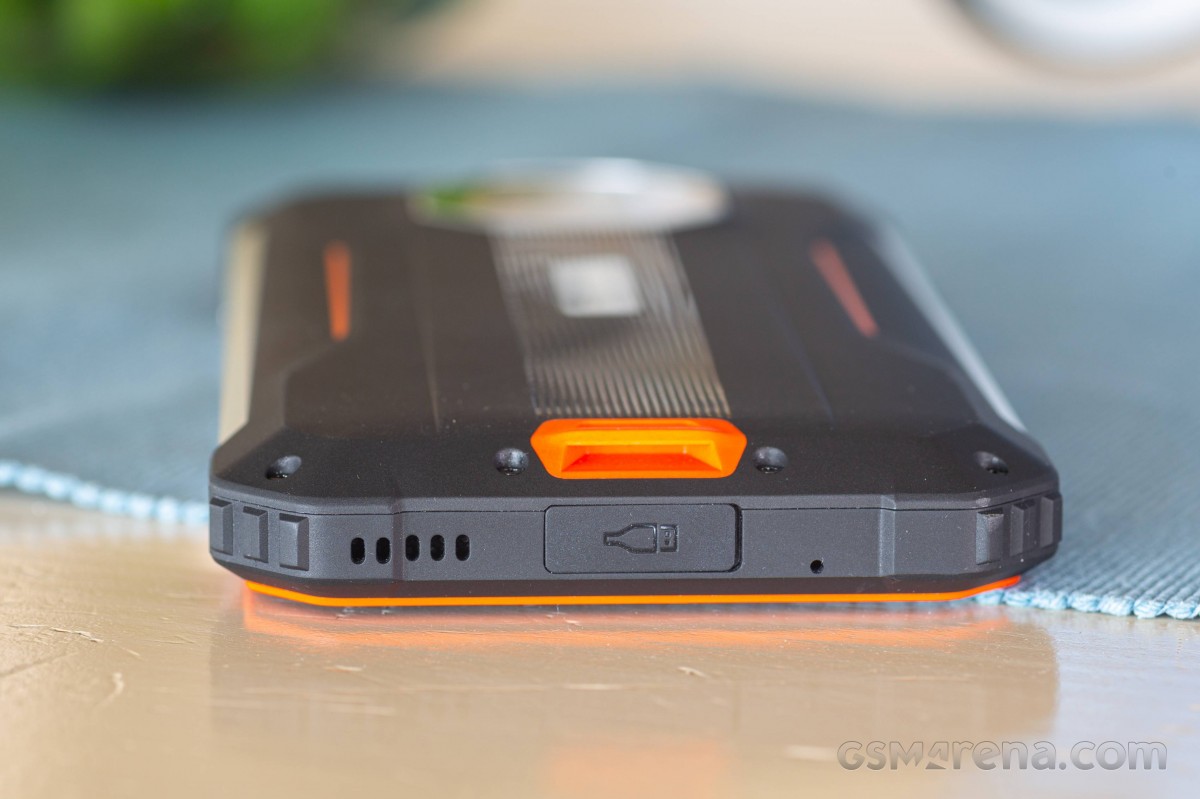 On the other hand, we'd rate its quality as Very Good because it has great mid-tones and solid bass, though the high-pitched notes could have been better.
Use the Playback controls to listen to the phone sample recordings (best use headphones). We measure the average loudness of the speakers in LUFS. A lower absolute value means a louder sound. A look at the frequency response chart will tell you how far off the ideal "0db" flat line is the reproduction of the bass, treble, and mid frequencies. You can add more phones to compare how they differ. The scores and ratings are not comparable with our older loudspeaker test. Learn more about how we test here.