The BlackBerry Z10 – the flagship of the company's brand new OS – launched in the UK at the end of January, a day after its official announcement. And it sold better than any other BlackBerry in the UK, ever.
Here's what CEO Thorsten Heins had to say about the UK launch: "In the UK, we have seen close to three times our best performance ever for the first week of sales for a BlackBerry smartphone."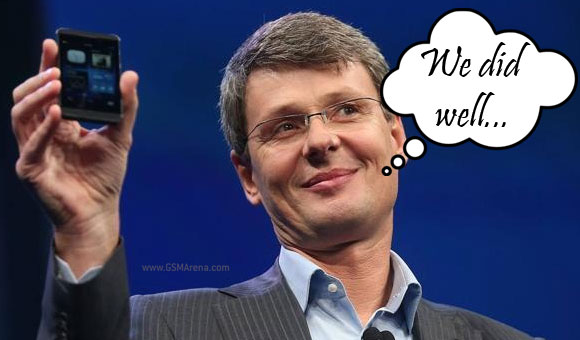 The Z10 launch in Canada, BlackBerry's home turf, came several days later – February 5 – and it was another record. "In Canada, [Tuesday] was the best day ever for the first day of a launch of a new BlackBerry smartphone. In fact, it was more than 50 percent better than any other launch day in our history in Canada," says Heins.
That's great but the CEO didn't announce any concrete numbers, so while the BlackBerry Z10 launch was record-breaking by BlackBerry standards, we don't know how it compares to launches of competing devices.
The company will be releasing information on its quarterly performance at the end of March, which should give us some more concrete numbers. The second BlackBerry 10 phone, the Q10 is expected in April. It has a hardware QWERTY, so it'd be interesting to see how it does against the touchscreen-only Z10.
?
yeah, great article on blackberry z10 definatly it deserve the sales , Your post is very informative and helpful for us to improve my knowledge and skills.hadoop online training in hyderabad
o
Hey v,, and but also, X. Cc, ,
n
i agree android for kids and BB for professional....
ADVERTISEMENT