Display
We performed our tests on a pre-retail unit with the most final software build available, so we'll update this review article if retail units produce different numbers.
The KEYone is fitted with a 4.5-inch IPS LCD touch display with a 3:2 aspect ratio. The resolution is cropped from a 16:9 1080p display, so there are still 1080 pixels going across, but the display is only 1620 pixels tall. This means you may not see as much content of an app as you might be used to.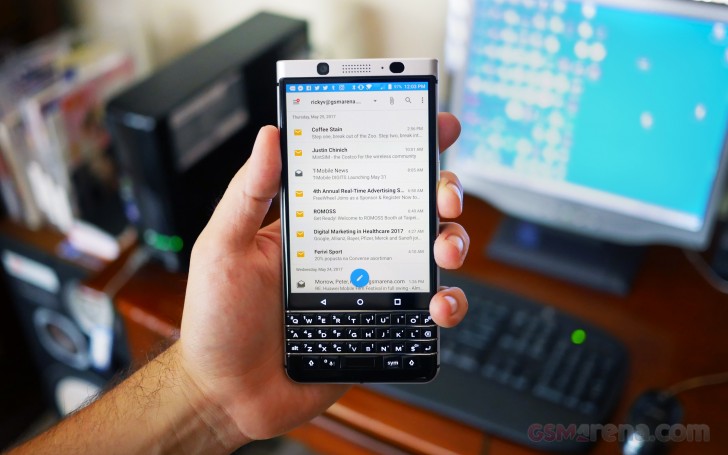 Nonetheless, this display is pretty sharp at 433ppi. Colors are vivid and fairly accurate so viewing photos of your family on this display should be a pleasant experience. Viewing angles are not as good, but that's not really a problem- someone using a BlackBerry would probably rather not have a display that's easy to eavesdrop on in public.
Upon turning the display away, about 35 degrees and further, contrast and brightness shift down. This does make it harder to see Android's Ambient Display feature, which is enabled by default.
Display test
100% brightness
Black, cd/m2
White, cd/m2
Contrast ratio
TCL BlackBerry KEYone
0.266
467
1756
TCL BlackBerry KEYone Max Auto
0.463
670
1448
BlackBerry Priv
0.02
377
25133
Apple iPhone SE
0.77
618
804
Apple iPhone 7
0.35
561
1603
Apple iPhone 7 (max auto)
0.40
656
1640
OnePlus 3T
0
447
∞
Samsung Galaxy S7 edge
0.00
392
∞
Samsung Galaxy S7 edge max auto
0.00
610
∞
Asus Zenfone 3 ZE552KL
0.45
607
1349
Color accuracy on the KEYone was not bad with an average DeltaE of 4.1 and a max DeltaE of 9.2. Blacks are respectably dark despite the use of an IPS LCD panel.
This display's screen brightness is able to reach 467 nits when the slider is maxed out. When Adaptive brightness is enabled, the display goes into overdrive and reaches a much higher 670 nits. This ensures that you'll be able to read that urgent email on the brightest of summer days.
Unfortunately for night owls, the KEYone's display was unable to drop below 17 nits at its dimmest. That's quite bright considering most other smartphones can easily go lower than even 2 nits. One might be easily bothered by this much light in the middle of the night, so you may as well turn on a lamp while you're at it.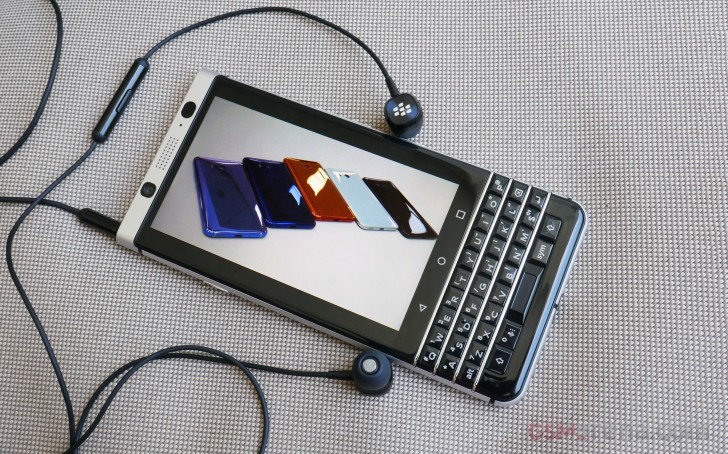 Oh yeah, you'll definitely run into letterboxing with videos at least a few times when using the KEYone. That is, of course, unless you never watch YouTube or videos on your phone. When watching a standard 16:9 video on YouTube, you'll be getting black bars above and below the video.
This effectively shrinks the viewable display size for videos to 4.25-inches. Meanwhile, the camera defaults to cropped 3:2 photos, perfect for this display. More on that in the camera section.
Despite a couple of shortcomings, the KEYone has a solid display worthy for an email workhorse.
Connectivity
The BlackBerry KEYone is fitted with a Snapdragon 625. This enables it to be quite versatile when it comes to network connectivity thanks to its quad-band GSM modem. It's capable of LTE-A with theoretical download speeds of up to 450Mbps and upload speeds of 50Mpbs.
There will be two variants for the Americas. One will work in Canada, Latin America, the US, and the Asia-Pacific region; the other variant is for the US, and has CDMA network compatibility on Sprint and Verizon.
All variants will support Wi-Fi 802.11 b/g/n for 2.4GHz and 802.11 a/n and ac for 5GHz (it's dual band Wi-Fi). Wi-Fi Direct, Bluetooth 4.2, A-GPS, GLONASS, BDS2, and FM radio are also present. You'll be able to use a USB OTG to connect external storage. The USB-C port is capable of USB 3.1 speeds and Qualcomm's Quick Charge 3.0. NFC can be used for mobile payments as well.
There's also a 3.5mm headphone jack. The phone even comes with a pair of earbuds and extra tips.
Battery life
Previously, the BlackBerry Priv had a fairly large battery (3,410 mAh). Despite this, an inefficient Snapdragon 808 chipset and a power-sucking 5.4-inch QHD display were to blame for poor battery endurance. This time around the components should provide a much better battery experience. A smaller, lower res screen, paired with a extra power-efficient mid-range CPU compliment the 3,505 mAh battery quite well.
The BlackBerry KEYone scored an Endurance rating of 81h.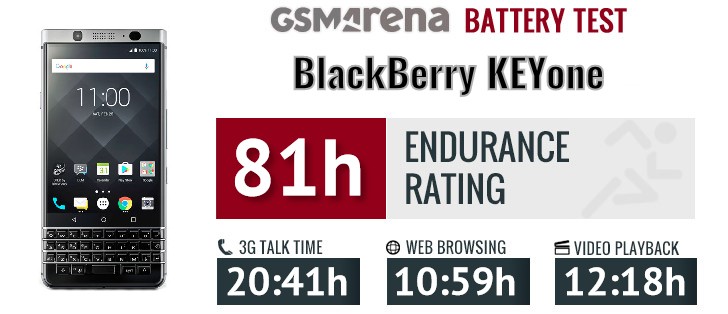 If you've ever been in a hurry to charge any smartphone, you might know that the most efficient way to do so is by turning airplane mode on. BlackBerry knows that users may not want to do that on the KEYone because you might miss an important phone call or work email. So the KEYone offers you an option to choose how fast the phone should charge.
Note: Our review unit didn't support Quick Charge, we'll update this part if we hear otherwise.
If you plug the charger in while the screen is on, two options will appear on the screen: Charge Only, and Boost Mode. 'Charge Only' doesn't do anything differently than on Android Phone X, but when 'Boost Mode' is activated, the phone's processes are slowed down and animations are turned off. This helps to keep power consumption to a minimum which ensures a faster charging rate, all while keeping you on the grid.
If you're at a loss when it comes to managing battery suckers, the KEYone's Power Center gives you a checklist of options that you can change to maximize battery life. When it comes to apps, though, you're pretty much on your own. You have to manually add apps and games to the Power Center app so you can manage them.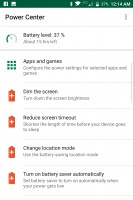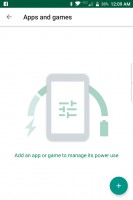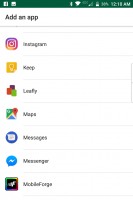 Suggested options to change • Adding a new app
From there, you can use the three preset power profiles: Performance, Balanced, and Energy saving. The advanced options let you set the app-specific parameters for brightness, the resolution the app is rendered in, and even the frame rate. You can reduce this to 30 fps from the default 60 fps in which animations are rendered. Keep in mind that changing the resolution may require a restart.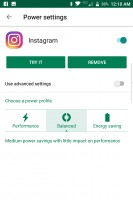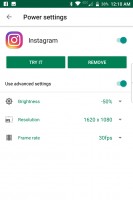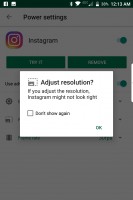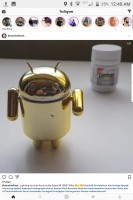 Power profiles • Advanced per-app power settings • Adjusting resolution may throw things off