Introduction
Selfies are an integral part of each and every one of our smartphone reviews, as they are a part of our daily lives. Even so, every now and again we round up a bunch of handsets and do a dedicated selfie shootout, and the time has come for one of these.
The previous edition was entirely focused on video capture with the front-facing cameras. Back then, we discovered that it was pretty hard to find a decently capable selfie video recording machine. Part of the reason we're doing this article is to find out if there are leaps in this direction two years later.
Additionally, for this iteration, we'll also have a look at stills. While, yes, we do test the front cameras for the reviews, a comparison with samples taken at the same time will allow for a more controlled testing environment and a truly level playing field.
How (and what) we tested
As opposed to the 'gather all phones in the office and see which is any good' approach of the 2018 edition, this time we straight up picked the highest-end phones we had on hand. That meant a pretty impressive lineup consisting of the Galaxy Note10+, iPhone 11 Pro Max, Pixel 4 XL, and Mate 30 Pro.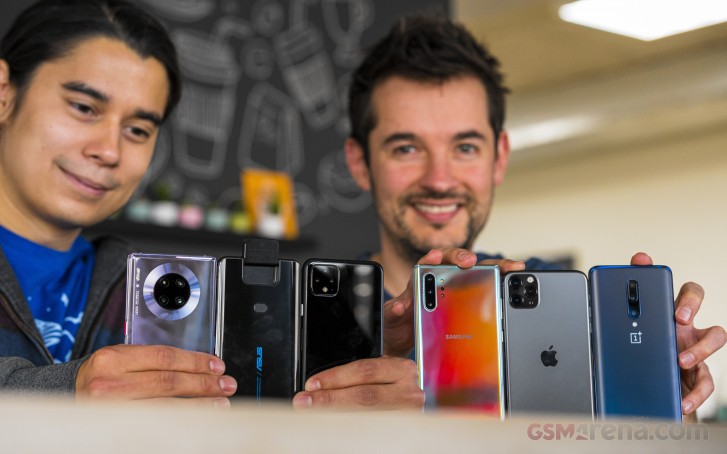 Joining the big-name flagships is the OnePlus 7 Pro - OP is an established player already, so we had to include one. And since we're all out of 7Ts and 7T Pros at the moment (OnePlus wanted their review units back), we figured the 7 Pro which we still have around could fill in as it uses the same camera as the newer generation models.
Then there's the Asus Zenfone 6. This one made our list on account of its rotating camera assembly. You see, thanks to that, it has some of the best selfie hardware on the market - it uses its main cam for selfies.
We tested the phones in various lighting conditions. Daylight goes without saying, but we also explored how they handle backlighting specifically. We even shot a few portraits while at it. Low-light selfies were also part of the drill, and the flashes came into play too, whether screen-based or the Zenfone's actual LEDs.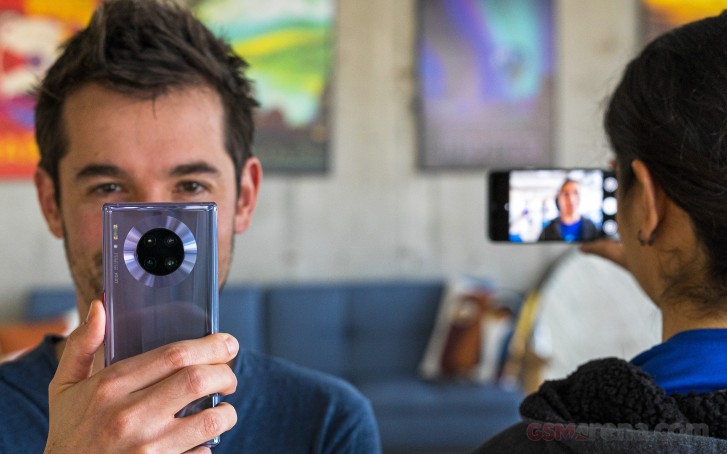 As for the video, we mostly stuck to the routine we came up with last time. In a quick 30-ish-second clip, we cycle through a few different lighting scenarios to see how the phones adapt to changing light and how they handle contrasty and blacklit scenes. Another clip has us checking low-light performance under certain pre-set levels of illumination in our studio.
Okay, that'll do for a preamble, let's look at some samples now.
J
Wouldnt the Samsung Galaxy A80 be a decent offering? Pretty cool flippy camera... 48mp selfies
a
give me a top 10 ranking
D
If you're talking about Samsung, then saying sensational might be actually true. Though if it's in the likes of Xiaomi Oppo Huawei and that sort then that's one good joke. Locked bootloaders can stay right where got made...not to mention all the labo...