Our Summer 2021 buyer's guide video shortlists the best gaming phones to get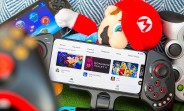 Last week we posted a couple of videos shortlisting the best mid-range and compact smartphones to buy in Summer 2021. Now we are back with yet another buyer's guide video, where Will walks you through some of the best gaming smartphones that went through our review gauntlet. You can watch the video below.
If you are interested in more details about these smartphones, you can head over to our buyer's guide page here, where we've neatly listed the devices with their summaries, pros and cons, and links to their in-depth written reviews.
A
Can you list the heaviest Android games?
B
And also play emulators on phone.
B
I play on console and phone.
ADVERTISEMENT