48MP Quad Bayer main camera, 13MP ultra wide, both flippy
The Asus Zenfone 6's Flip Camera is, in fact, two cameras. Or, if you think about it, four cameras - two rear ones and two ones for selfies. Philosophical musings aside, there's a primary 48MP main module and a 13MP secondary one with an ultra wide angle lens.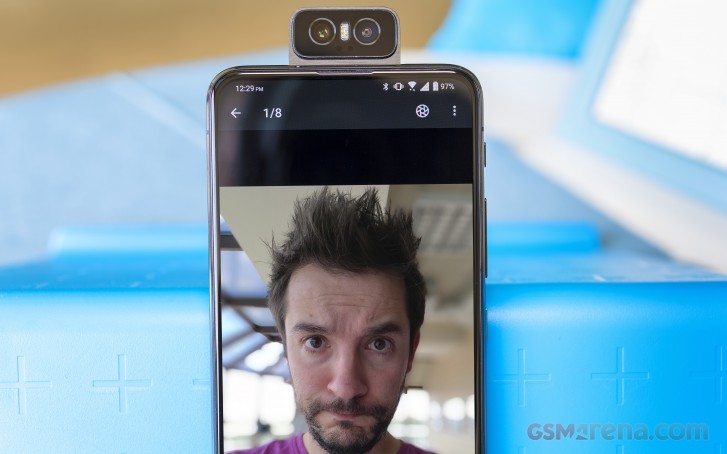 The main cam uses the Sony IMX586 sensor, that's on everything these days. It's a 48MP Quad Bayer imager with a Type 1/2" overall size and 0.8µm pixel pitch. Paired with an f/1.8 aperture 26mm-equivalent lens it has no OIS, which we have seen on some setups with this sensor. Auto focus relies on a combination of phase detection and laser AF.
The ultra wide camera has 13MP to work with and its lens covers a 125-degree field of view (so around 11mm equivalent). Its focus is fixed.
The camera app's interface is straightforward and has the usual things in plain sight. You switch modes by swiping side to side, there's a main/wide toggle and a 1.0x/2.0x zoom button for engaging the digital zoom (the '.0' is a bit unnecessary, don't you think?). On the opposite end of the viewfinder there's a shortcut to settings, an HDR mode toggle, aspect ratio switch, flash control and a library of filters.
Asus has added a few twists, however. What is commonly a toggle to switch between front and rear camera does flip the camera 180 degrees to capture selfies as expected. Press and slide it, however, and you get manual control over the camera's rotation. You can have the volume rocker do the same too. Speaking of hardware controls, you can set the Smart Key to act as shutter release - lefties rejoice.
Another custom bit about the camera app is the always available shutter release timer. Press the shutter release button and slide it up to select any delay between 1s and 10s. One of the best things about the Zenfone's camera app though, is the fact that the viewfinder operates at a 60fps refresh rate.
There's a Pro mode, naturally, letting you adjust photographic parameters manually. Shutter speed can be set between 1/3200s and 32s, the ISO range is 25 to 3200, exposure compensation can be set in 1/3EV steps from -2EV to +2EV, while white balance has both light temperature adjustment and pre-sets. There's a live histogram too, which is nice, but it could have been bigger.
Having a motorized cam means you can have certain tasks automated. For example, you can shoot 180-degree panoramas without moving the phone thus avoiding issues with stitching. Of course, if you don't want the full sweep, you can stop it at any time.
The other feature Asus advertises is motion tracking. The idea is that the Flip Camera will follow a subject if it moves across the frame, but you won't necessarily have full control over where your dog happens to want to go.
Image quality
Out of the box, the Zenfone 6 shoots in HDR auto mode and in good light the phone captures very nice images. There's a lot of detail and the photos are nearly free of noise. Dynamic range is quite wide already even before resorting to the more complex HDR+ Enhanced processing. Colors are really nicely reproduced too.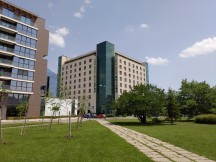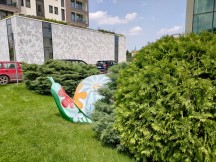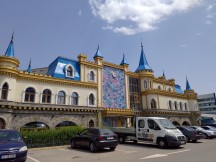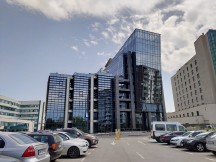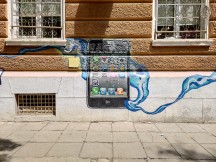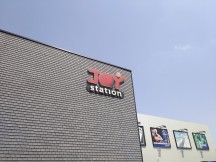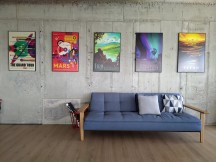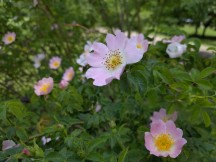 Daylight samples, main camera, 12MP, HDR Auto
Now, if you want some extra pop out of your photos, switch to the HDR+ Enhanced mode. You'll get a nice boost in micro-contrast, and noticeably brightened midtones. We're definitely liking this look and we'd use it all the time if it wasn't for the much increased capture time - it takes several second even in broad daylight. Even so, we didn't witness any ghosting on moving subjects.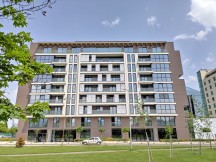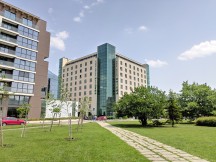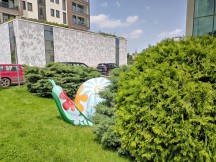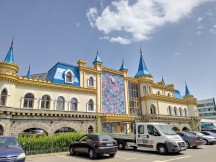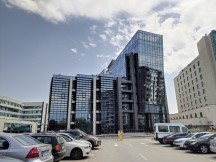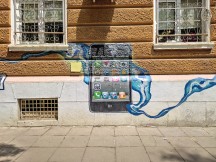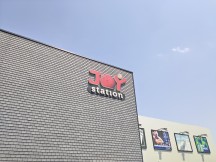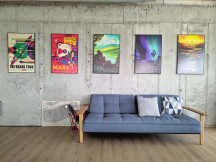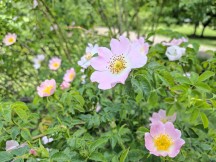 Daylight samples, main camera, 12MP, HDR+ Enhanced
The 48MP Quad Bayer sensor isn't really designed to output at 48MP, but it can do it if you so insist. When there's a lot of light to work with, you do stand to gain some extra detail, but even in moderately dimmer conditions you're better off sticking with 12MP - it's plenty.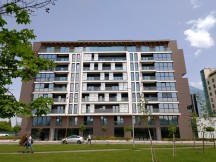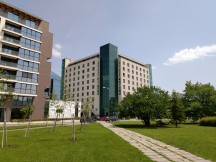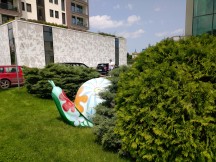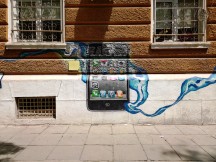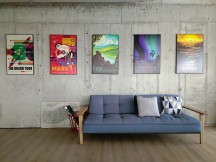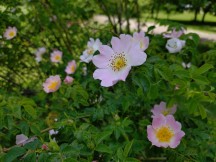 Daylight samples, main camera, 48MP
Tapping the 2x button in the viewfinder will net you a 12MP image - a crop from the center of the sensor. What we said about the 48MP shots applies here as well - if there's an abundance of light, you might get a usable shot, otherwise don't bother.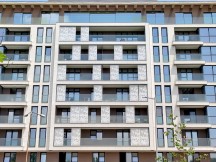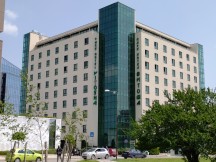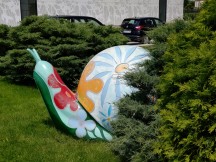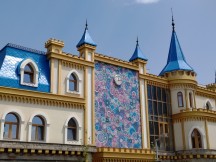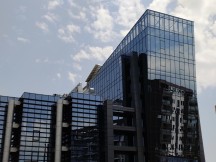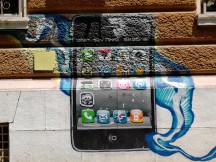 Daylight samples, main camera, 2x zoom
The Zenfone's ultra wide cam takes alright shots - they're not quite in the same leagues as the ones from the main cam, but realistically no ultra wide smartphone cam on the market can claim that. We have to point out that it's one of the wider lenses available, yet distortion is very well contained.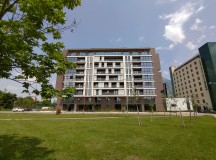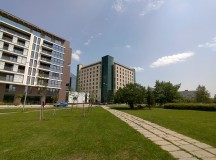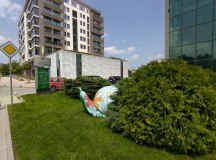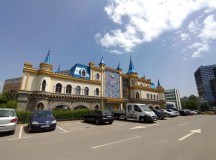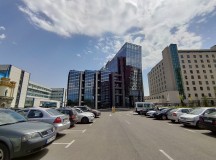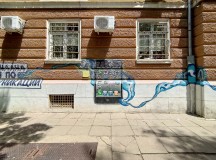 Daylight samples, ultra wide camera, HDR Auto
Update, August 08:We revisited the Zenfone 6's camera performance after a major firmware update (which also prompted a comparison against the other flippy cam on the market, the Galaxy A80). We didn't find a significant difference in daylight photos, but here's a few sample shots taken post the update.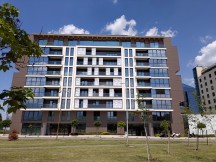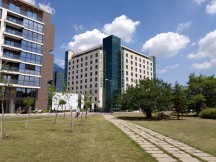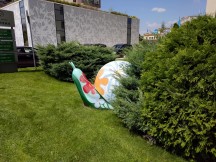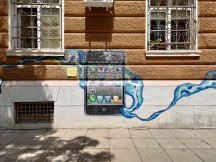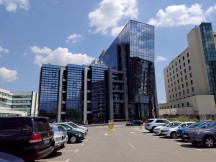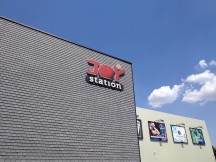 Daylight camera samples, post-update
In low light, the Zenfone 6's main camera doesn't excite, but gets the job done. Detail is good but there's a fair amount of noise present and an overall softness to the images.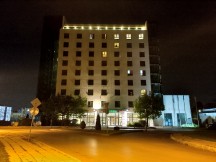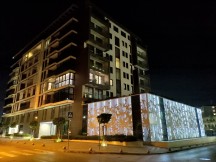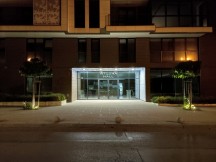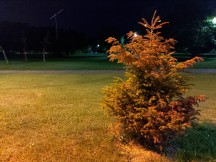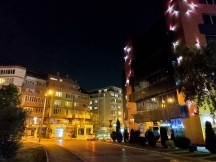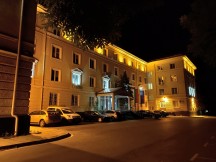 Low-light samples, main camera, 12MP, HDR Auto
HDR+ Enhanced makes little difference in these cases, though we could say it reduces noise by a tiny margin.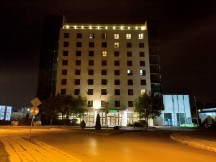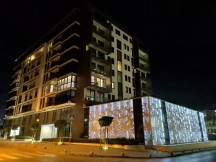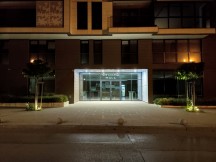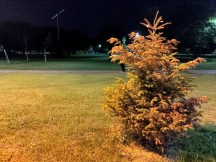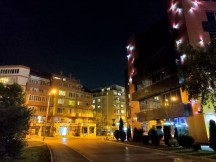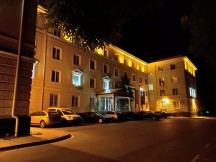 Low-light samples, main camera, 12MP, HDR+ Enhanced
Night mode does make a difference. It evens out the exposure by bringing down the highlights and brightening the shadows. Noise is also almost entirely removed in the process. Looking at the night shots from up close, however, reveals an overall softness. It's generally not the best implementation of night mode we've seen, but it's an improvement over low-light shots taken in the regular photo mode.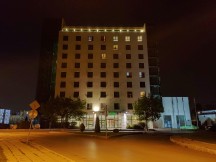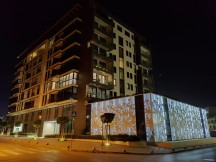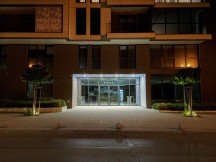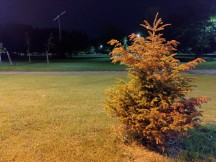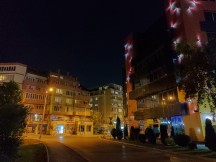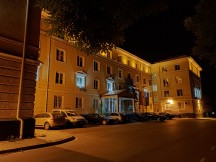 Low-light samples, main camera, 12MP, Night mode
Update, August 08:The update changelog included an explicit mention of Supernight mode, so we reshot some of the low-light scenes. Indeed, we observed certain differences, and not just in night mode. Photos taken in the regular photo mode have improved detail and definition, as well as better controlled noise - they're overall nicer.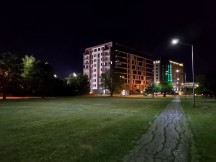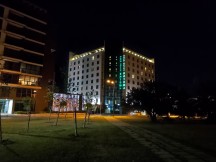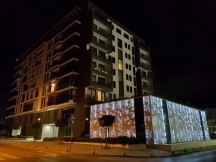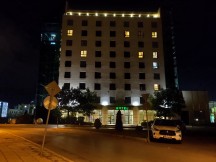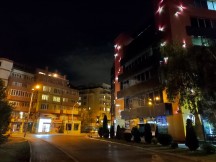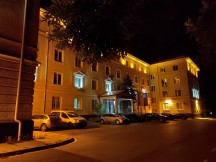 Low-light camera samples, post-update, HDR Auto
Night mode shots have been improved, as promised, and we're now getting a more natural look as opposed to the slightly watercolor processing of the 'before' photos. There's once again a noticeable improvement in fine detail. Still, night mode shots don't bring a huge difference over the regular photo mode.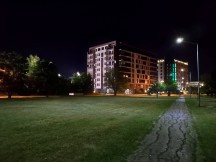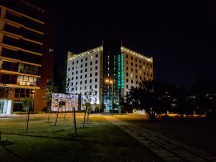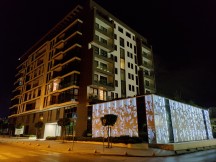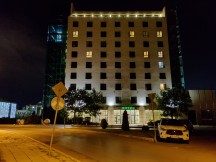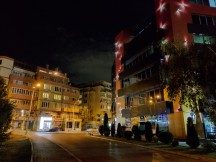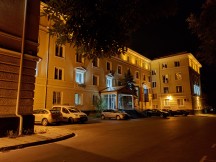 Low-light camera samples, post-update, Night mode
Moving on to selfies, we're getting what we expected - some of the best shots of our ugly mugs. Seeing how this is the same camera as the one we already praised above, let's just say that skin tones are spot on too.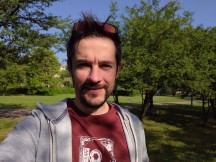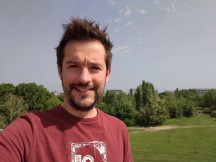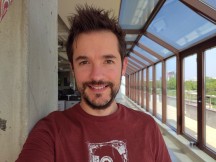 Selfie samples, main camera, 12MP, HDR Auto
HDR+ Enhanced helps a bunch in challenging light and high contrast situations and delivers generally superior images.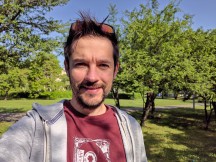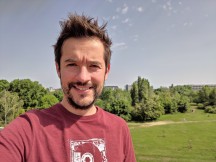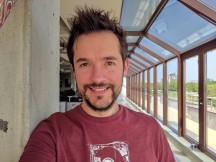 Selfie samples, main camera, 12MP, HDR+ Enhanced
Few phones on the market today offer a truly ultra wide selfie camera and the Zenfone 6's Flip camera places it in that elite club. We can think of two uses for that - for adding context and for including more people in the frame. Since friends are hard to come by, here are a few samples to illustrate the former use case.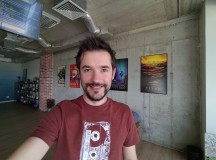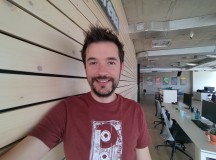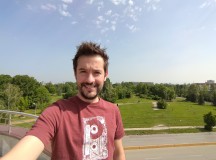 Selfie samples, ultra wide camera, HDR Auto
Portraits or selfie portraits, it's all the same on the Zenfone 6. The Flip Camera isolates subjects competently and the phone creates natural-looking blur. You can adjust the strength both while taking the shot and after the fact in the gallery.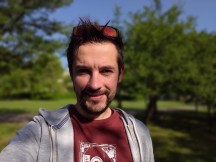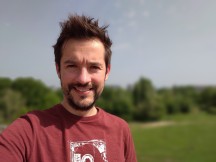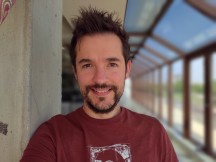 Portrait samples (also, selfie portrait samples)
The portrait mode is not limited to humans and you can also use it to emphasize other stuff around you. It's equally proficient at that too.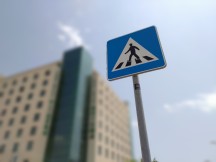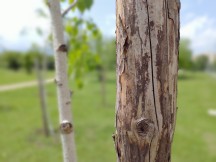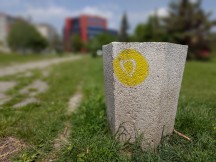 Portrait mode on non-human subjects
One of the most obvious use cases for the motorized camera is for capturing panoramas. The images are a little over 2,000px tall and the stitching is essentially flawless.
Once you're done with the real world samples, head over to our Photo compare tool to see how the Asus Zenfone 6 stacks up against the competition.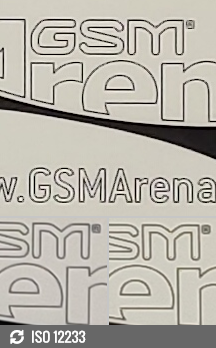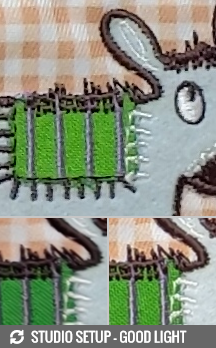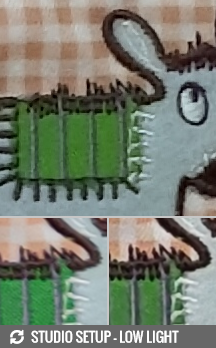 Asus Zenfone 6 against the OnePlus 7 Pro and the Xiaomi Mi 9 in our Photo compare tool
Video recording
The Zenfone 6 records video up to 2160p at 60fps and it supports electronic stabilization all the way up to that mode, unlike most current phones which can only stabilize 2160p/30fps footage. The stabilization can be turned off too if you're supporting the phone otherwise, giving you the native FoV instead of the resulting crop from the stabilization. You can also choose between the H.264 and H.265 codecs.
We shot in H.264 exclusively, and the 4K60 is treated to a 75Mbps bit rate, 4K30 gets 42Mbps, while 1080p is encoded at 30Mbps and 20Mbps for 60fps and 30fps respectively. Audio is always recorded in stereo at 192kbps.
Video quality is excellent across the board. We'd actually prefer the 60fps modes for their more natural processing vs. the slightly too sharpened 30fps footage in both 4K and 1080p. In any case, all four modes produce videos with great detail. Colors are rendered accurately and we have no complaints about the dynamic range either.
The ultra wide camera can't do 4K60, but its 4K30 footage is easily good enough. It's a bit noisy, yes, but if you're pixel-peeping your ultra wide videos, you're missing the big picture. 1080p/30fps looks sharper than 60fps here, so make sure you stay on the right side of this trade off, depending on your needs.
We were a tiny bit skeptical about the stabilization in 2160p/60fps, but it does actually work, and it works well. Whether walking or panning, the Zenfone 6 has got you covered, producing stable footage. Mind you, this comes at the expense of absolute sharpness, though the penalty is indeed marginal and only visible side by side.
Update, August 08:The changelog listed optimizations in EIS and we were thrilled to test those out after having already been quite happy with the 'before' state. The thing is, we're now witnessing a particular jitter that wasn't present in stabilized 4K60 vids before the update. Some optimizations. All other modes work fine, and even if there's an improvement here and there, it's not significant enough for us to point out. The 4K60 downgrade, however, is pretty obvious. If Asus had it right from the beginning, they'll probably get it back right in a future update, but that's just how it is right now.
Here's a glimpse of how the Asus Zenfone 6 compares to rivals in our Video compare tool. Head over there for the complete picture.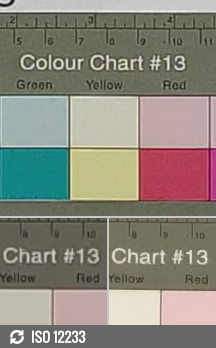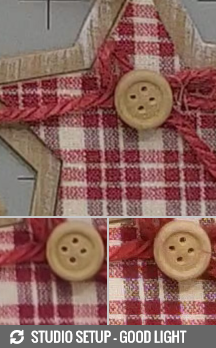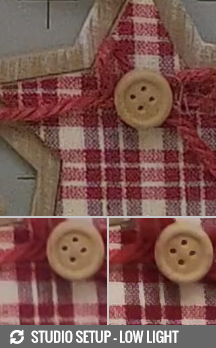 Asus Zenfone 6 against the OnePlus 7 Pro and the Xiaomi Mi 9 in our Video compare tool