ARM unveils Cortex-X2, A710, A510, new Mali GPUs as it prepares to go 64-bit only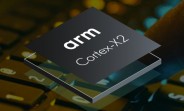 ARMv8 has been around for years, it is the first 64-bit version of the ARM architecture. Now it's time to move on to ARMv9. No, it's not jumping to 128-bit, but it does bring the end of 32-bit designs. ARM is planning to take Cortex-A cores 64-bit only by 2023 and it is working with its partners to ensure that the software ecosystem is ready to wave goodbye to 32-bit apps (a process that ARM hopes will be completed by the end of this year).
Bits aside, ARM unveiled new CPU and GPU designs that will be featured in future chipsets as well as new support hardware to tie them all together in varying configurations that will be used in everything from laptops, through phones to smart TVs and other multimedia appliances. There are some exciting high-end designs, but it's the entry-level stuff that may prove to be a game-changer.
Cortex-X2, A710, A510 CPU cores
The Cortex-X2 is the second generation of the new breed of high performance ARM cores, it promises a 16% speed boost over an X1 core built on the same node and running on the same frequency.
However, these new designs are expected to be on the market next year, so more than likely they will be fabbed on upgraded nodes compared to the 2021 designs. ARM has optimized the X2's peak performance and has doubled its machine learning (ML) performance. According to ARM, X2's peak single-thread performance is 40% higher than a 2020 laptop CPU – a 15W Intel i5-1135G7.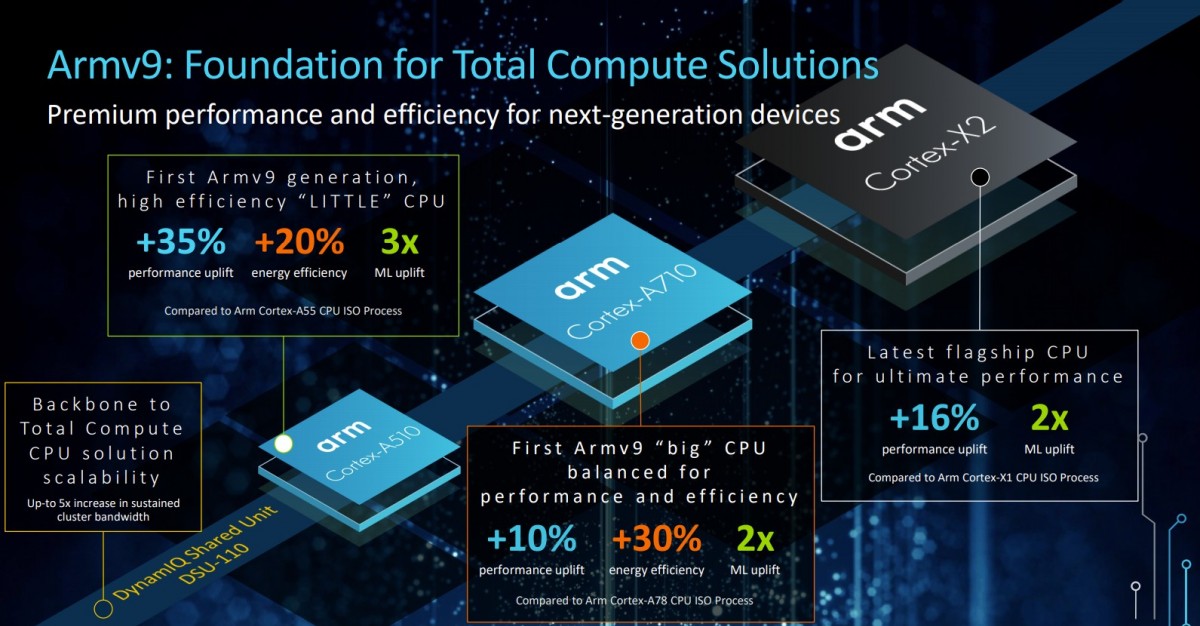 Also, the new DSU-110 ("DynamIQ Shared Unit") allows up to 8 Cortex-X2 cores to be used in high-performance designs (this is more for laptop/desktop and even server use, not for phones). The L3 system cache is doubled to 8 MB and ARM has worked hard to reduce the latency of data access.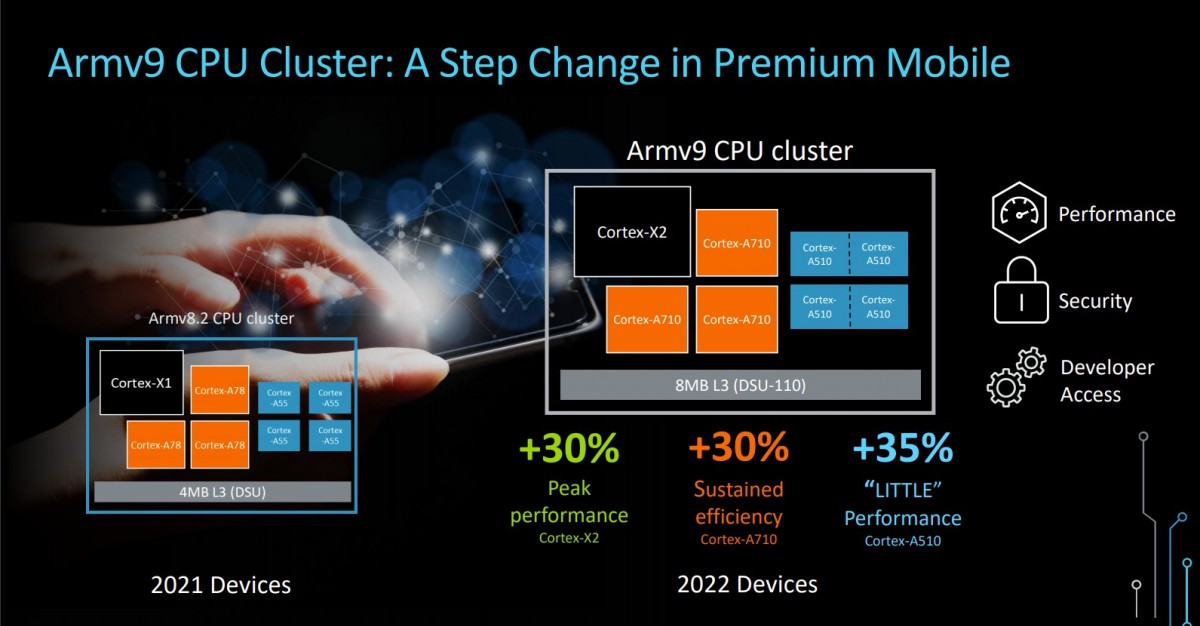 The big cores of the A-series also have a new design, however, with the high-performance X-core around they have transitioned to a more middle ground position. So, the new Cortex-A710 is only 10% faster than an A78 (on the same node and frequency), but energy efficiency has gone up 30% (and, again, machine learning speed has doubled).
That is selling the A710 a little short. ARM predicts that for gaming workloads a chipset featuring an A710 CPU and Mali-G710 GPU will see a 33% boost in CPU performance, 20% in GPU performance and will be 15% more efficient compared to a current A78/G78 design. That's a pretty big generational improvement.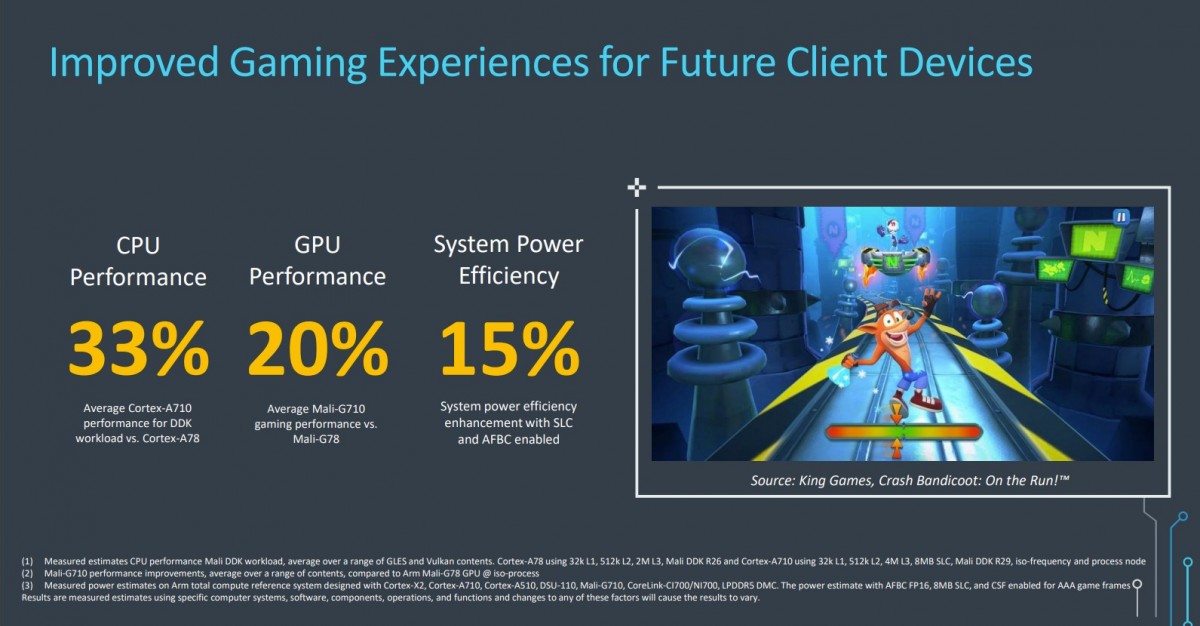 For the first time since 2017 ARM has designed a new little core too – the Cortex-A510 may actually be the most exciting part of today's announcement. It is 35% faster than the old A55, 20% more energy efficient and with 3x the machine learning capabilities. According to ARM, the A510 is close to older big A-cores in terms of performance. This will be a huge improvement for entry-level and even mid-range phones.
How ARM achieved this is also interesting – with the new design, two A510 cores actually share bits of hardware to make them physically smaller (and thus cheaper to manufacture). A similar design idea didn't work out great for AMD, but ARM has found a way to make it work (at least for the needs of a high-efficiency core).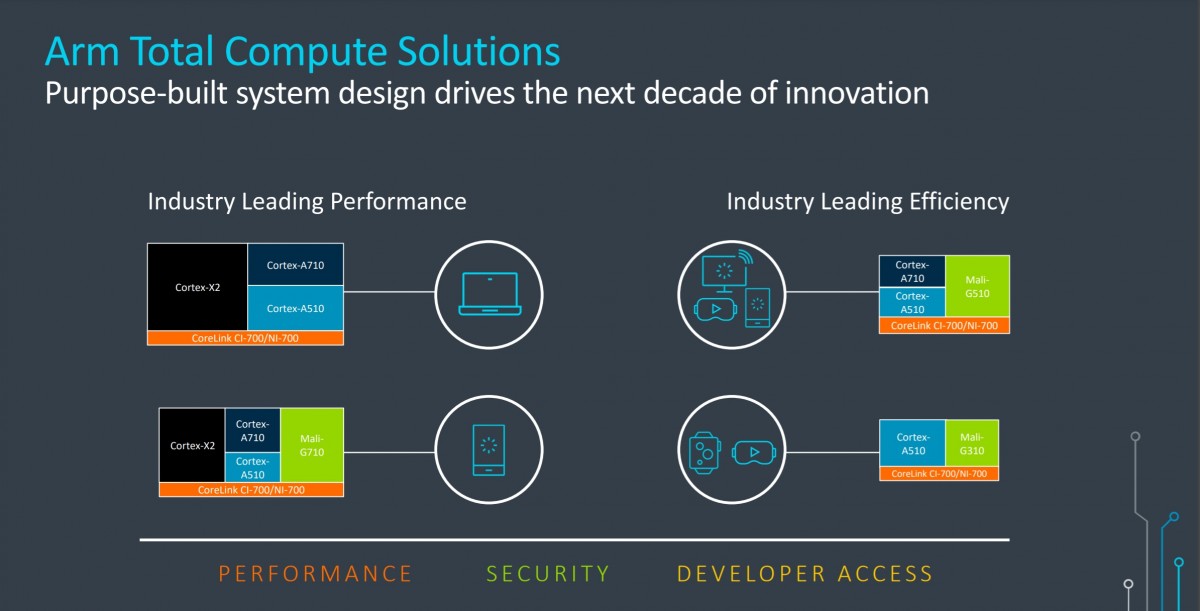 ARMv9 focuses on security and the ability to crunch large amounts of data. The Memory Tagging Extension will make it easier to suss out and prevent memory leaks and other memory issues that both hurt performance and pose a security threat.
Mali-G710, G610, G510 and G310 GPUs
Did you know that Mali is the #1 GPU in terms of shipments? Over 1 billion Mali GPUs were shipped in 2020. They power about half of smartphones out there and around 80% of smart TVs. And today ARM is bringing out the widest range of GPU designs that will fit every nice of the market.
The new Mali-G710 sits at the top. It is 20% faster, 20% more energy efficient than older designs and gets a 35% boost in ML tasks. The G710 will be featured in future smartphone flagships but also Chromebooks. The ML speed boost will come in handy for new improved image enhancements and enabling new video modes.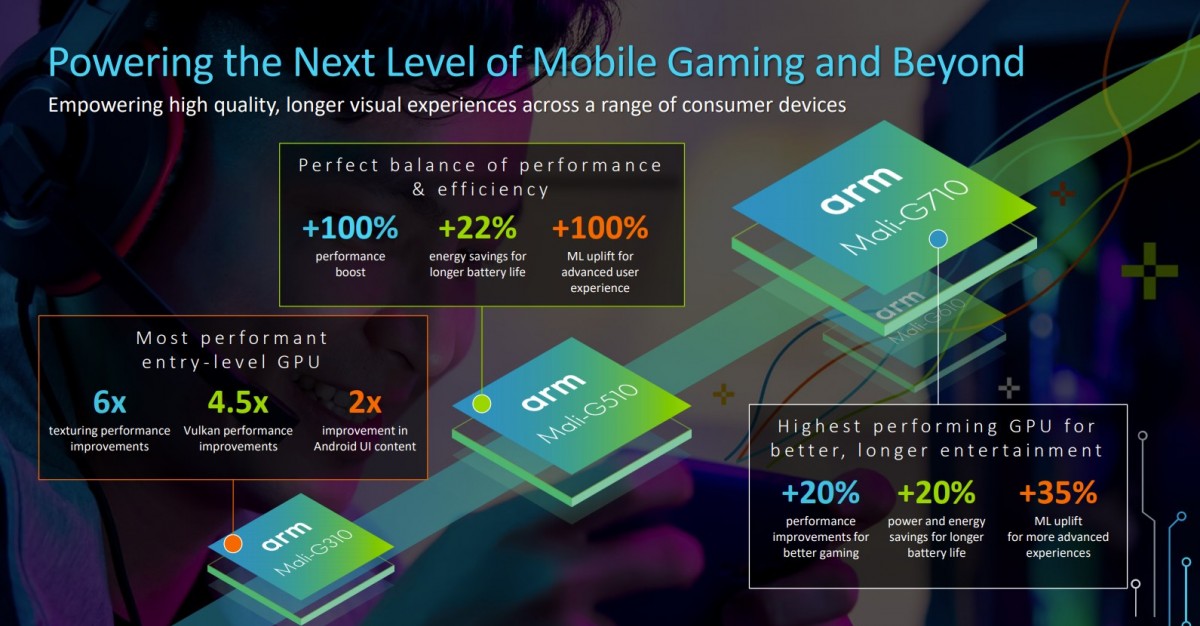 Below that is the Mali-G610, which is based on the G710, though it targets a lower price point and can be used in high-end phones.
The Mali-G510 is twice as fast and 22% more energy efficient than older designs (ML performance is doubled too). This will become a mainstay of mid-range phones, smart TVs and set-top boxes.
The Mali-G310 is the second most exciting part of today's announcement after the A510. These two will really change the experience on the lower end. It promises a 4.5x uplift in Vulkan performance, the texture units are 6x faster, Android UI rendering performance is doubled.
?
Usually these companies increases performance to the apps for benchmarking and the reason is if the CPU runs on full it's going to be fried and usually phones and dnt have adequate cooling and the battery tech is still far behind for full power
ADVERTISEMENT