ARM unveils Cortex-X3 (+25% peak performance) and Cortex-A715 (+20% efficiency)
The second generation ARMv9 processors cores were just unveiled by the parent company – the Cortex-X3 and A715. The little A510 core also received a small refinement. The new design will enable increased performance, improved efficiency and new, more powerful configurations.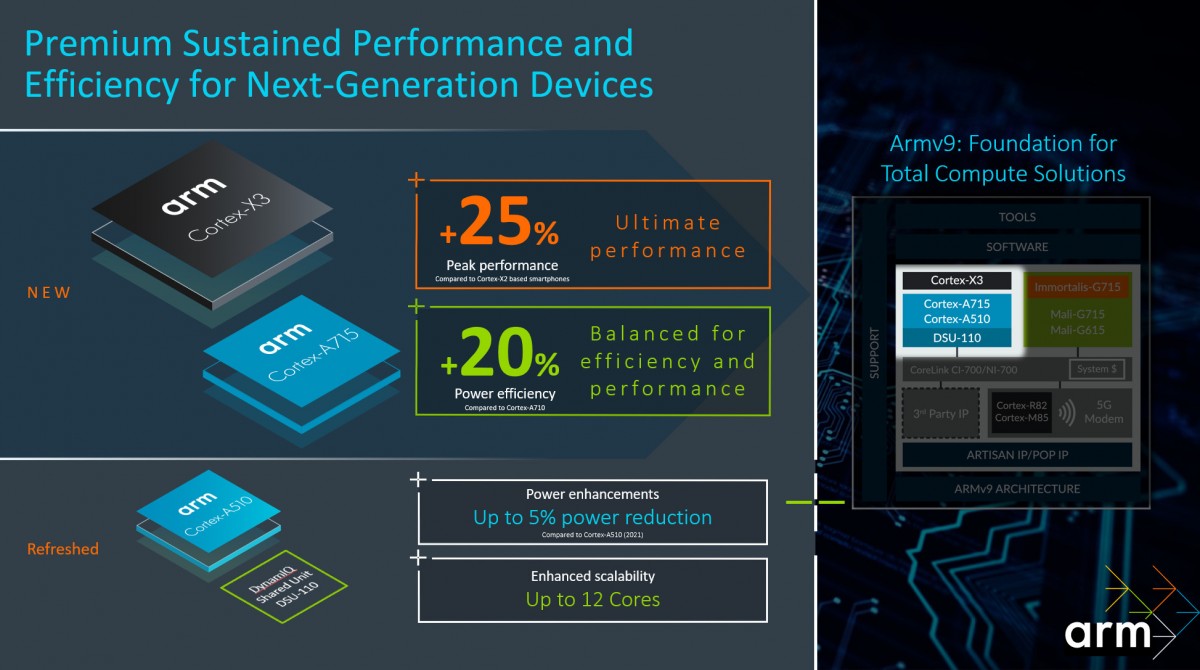 Let's start with the Cortex-X3. According to ARM, this is the third year of double-digit IPC growth (Instructions Per Cycle, i.e. how much the CPU can do at a set clock speed). Like its predecessors, the X-core is focused on peak performance.
Compared to the best Android chipsets right now (which use the Cortex-X2), the new core will deliver a 25% jump in performance (a mean of the improvements shown on Geekbench 5 and two SPECint tests). As for Windows on ARM designs (which lag behind the smartphone chips slightly), the expected improvements will be 34%.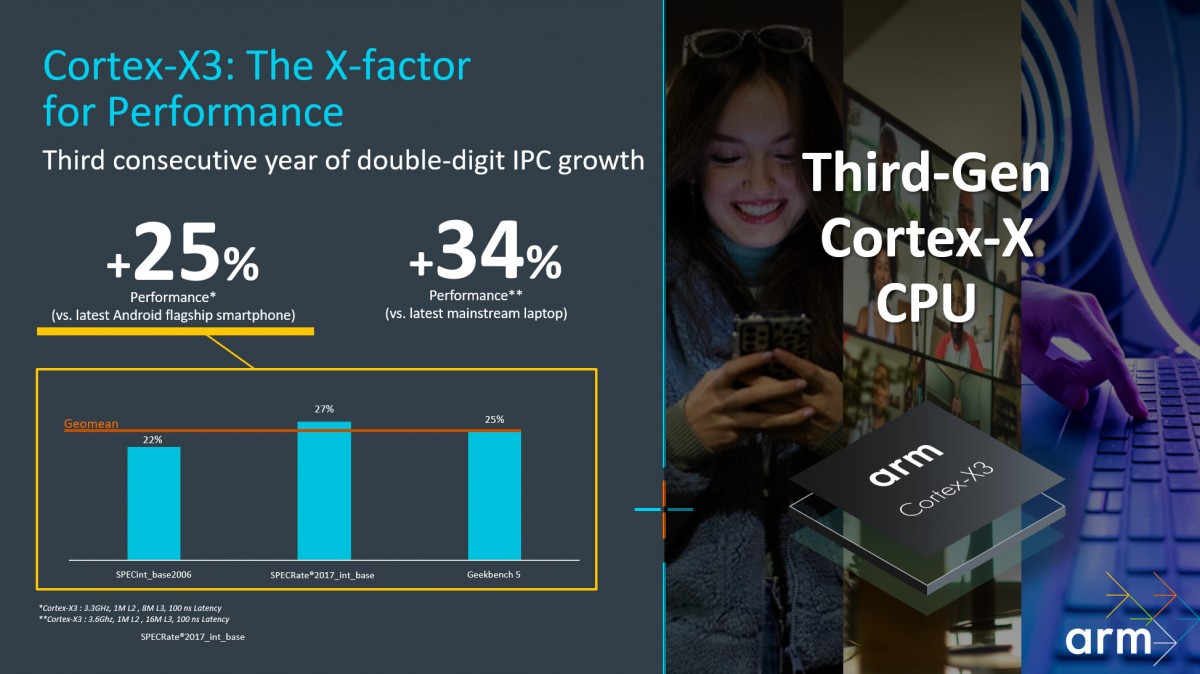 Note: this is per-core improvement, ARM has redesigned the supporting hardware to allow more CPU cores to be used in performance-oriented chipsets.
The new Cortex-A715 core completes ARM's transition away from 32-bit processors (as far as smartphones are concerned). This allowed the engineering team to make the instruction decoder hardware 4 times smaller. While the X2 was already a 64-bit only core, ARM had more time to work and improve the X3 design to better fit the ARMv9 instruction set (which the company says is more predictable and regular than ARMv8).
Back to the A715, it is 20% more power efficient than the A710 at the same performance. Or it can deliver 5% more performance for the same power usage (this is assuming the cores are fabbed on the same node).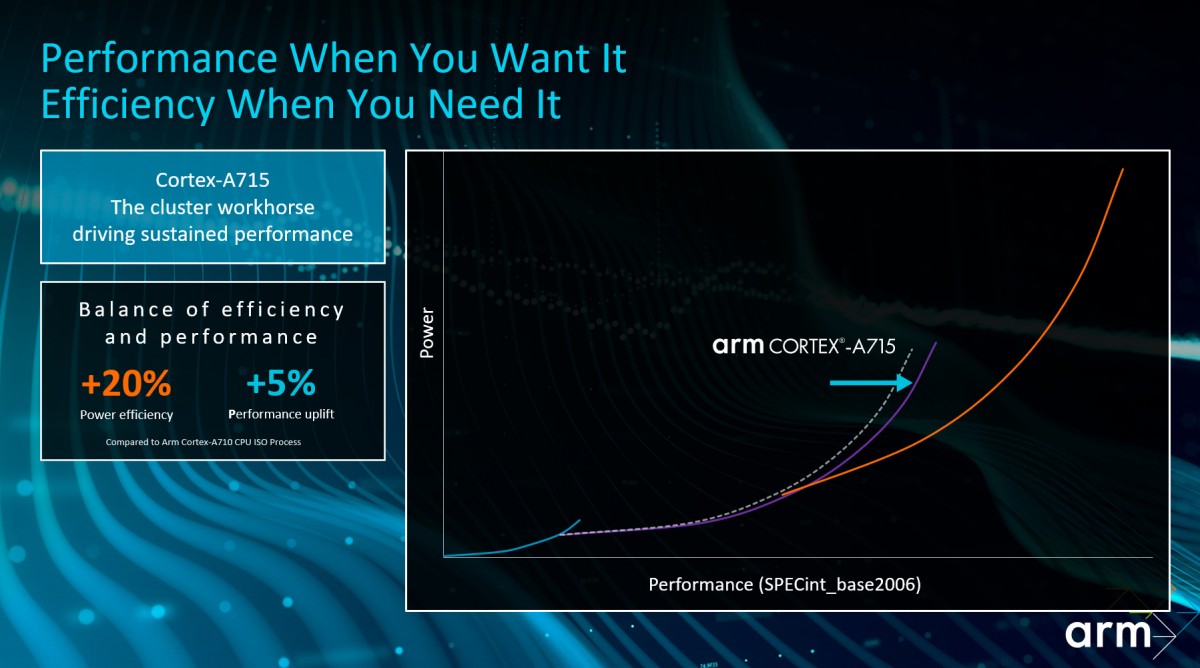 There is no new little core, but with a few tweaks ARM managed to make the Cortex-A510 5% more power efficient compared to its 2021 incarnation.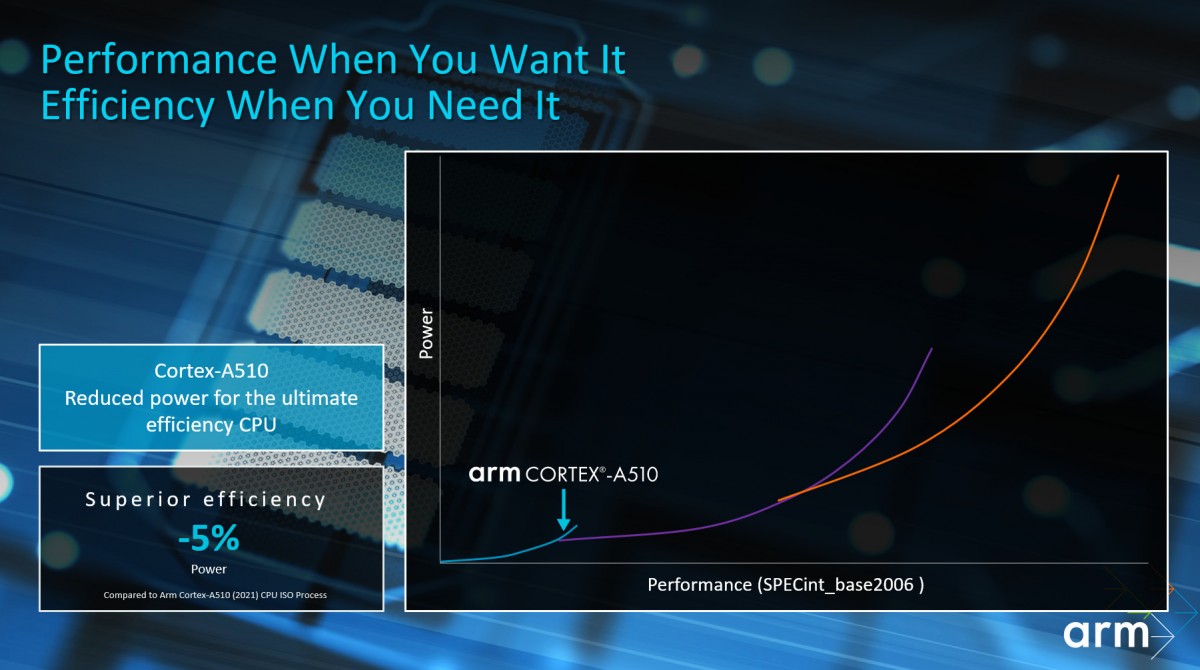 Let's zoom out from the core level and look at the whole chipset. ARM reworked its DynamIQ Shared Unit system to allow for up to 12-core processors with 16MB of L3 cache. And notice the composition – the most powerful designs will feature 8x Cortex-X3 and 4x Cortex-A715 with no little cores.
1+3+4 designs like the current flagship chips will still be possible as will 1+4+4 and 2+2+4. This will allow ARM's clients (Qualcomm, Samsung, MediaTek) to design chips that perfectly fit a particular performance and power envelop.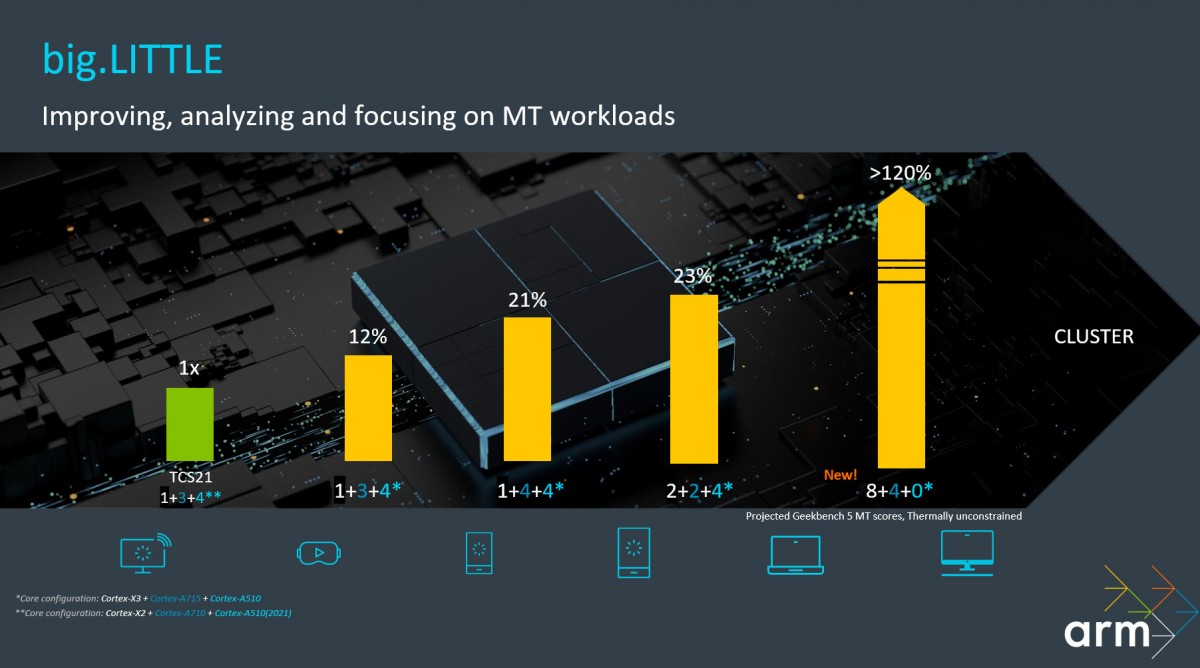 the "semi-custom" are only a rebrand permission. it just uses the same Arm chip designed by Arm, and the only different things are the L3 and L4 cache configuration.
A
Now Qualcomm used semi custom Arm. Qualcomm dont used Arm cpu. unless Qualcomm can make its own CPU like Apple. nuvia/ former apple cpu designer. Qualcomm end of 2023 or 2024
ADVERTISEMENT