ARM introduces Immortalis-G715, its first GPU with hardware ray tracing support
Ray tracing is a major selling point for the recent generations of desktop GPUs and consoles and it even made its way on mobile. ARM is getting in on the action with a new GPU line, Immortalis. Mali isn't going away, in fact, there are two new designs to be used in premium and mid-range smartphones.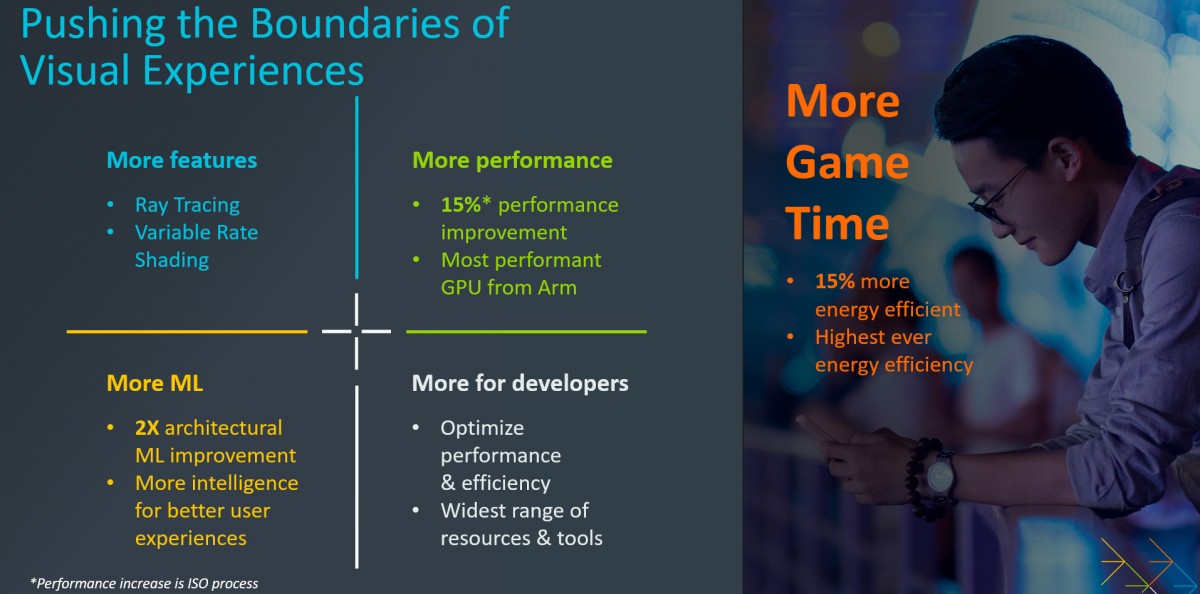 Immortalis-G715 is ARM's first GPU to have hardware acceleration for ray tracing. The G710 from last year could do it in software, but hardware support is literally a game changer – it takes up only 4% of the shader core area, but improves performance by more than 300%.
Below is a demo that shows the quality improvements in game graphics you can expect from ray tracing (look at the reflections and soft shadows). The first chipsets with Immortalis-G715 are expected in early 2023.
There is also a new Mali-G715 GPU as well as a Mali-G615. The major difference between the two are the core counts – 6 or less for G615, 7-9 for G715 (and 10 or more for Immortalis).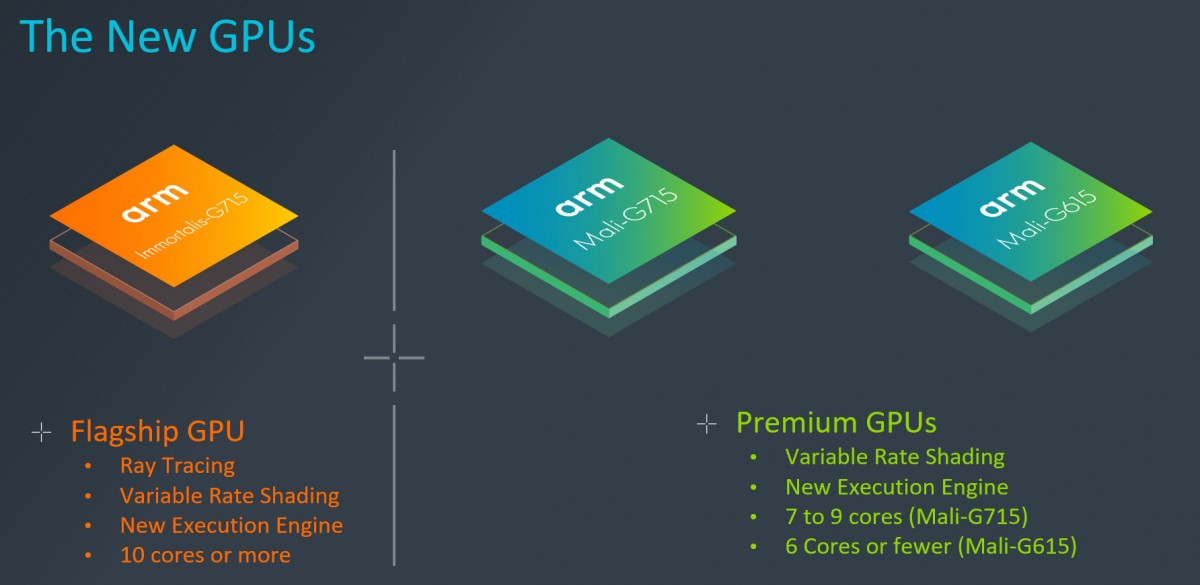 All three GPUs support Variable Rate Shading (VRS). This is a system that allows game developers to tell the GPU where to focus its efforts, rendering things at full resolution (e.g. the player character) and where it can take shortcuts (e.g. background). When done correctly, the game looks the same to the player, but the frame rate can increase by up to 40%. Of course, this can also be used to significantly reduce power usage instead, which is important on battery-powered smartphones.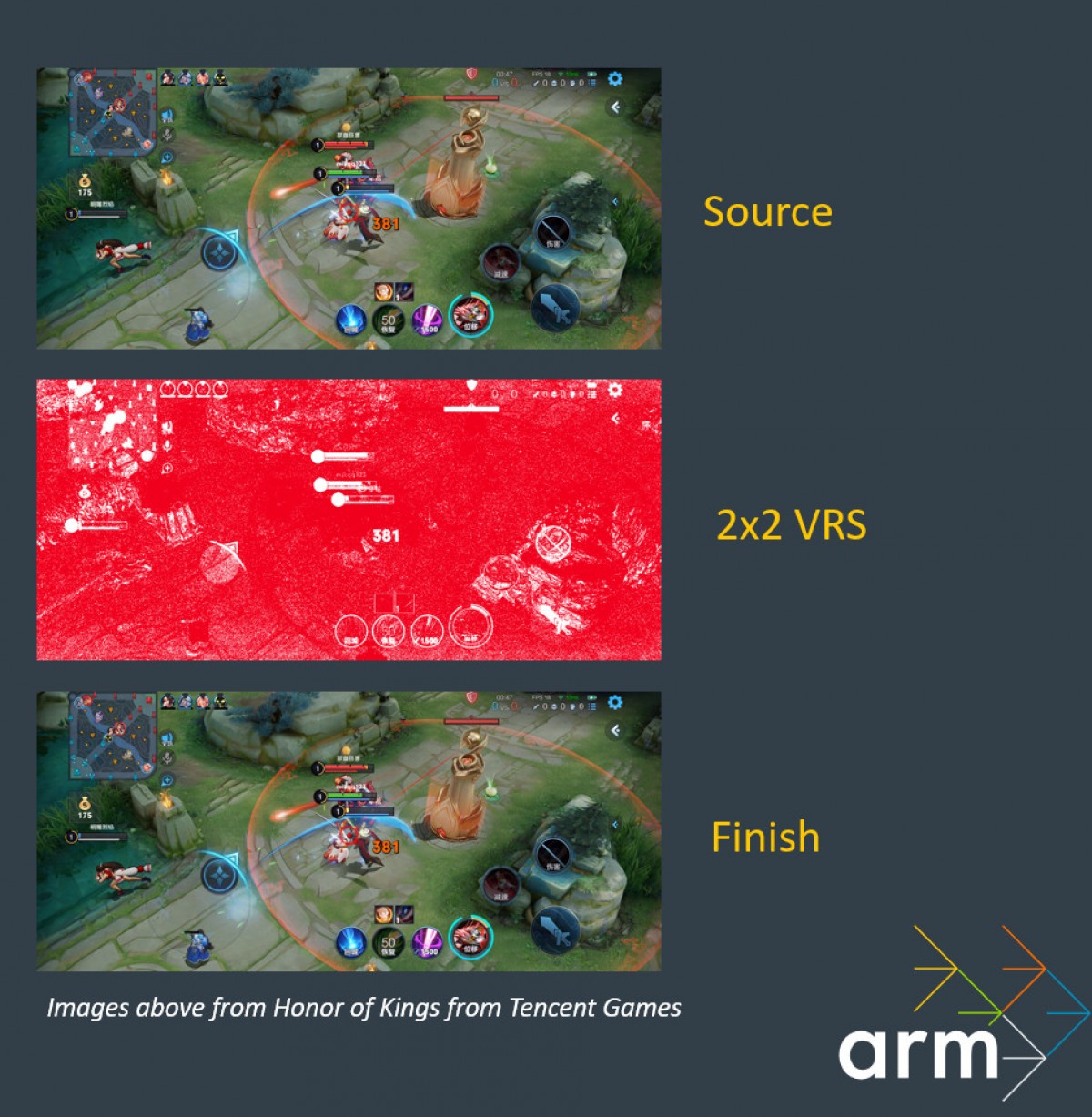 All three GPUs also come with an improved execution engine, which will deliver a 15% performance improvement, making these the fastest ARM GPUs to date.
One very common instruction is Fused Multiply-Add or FMA (think A*B+C). ARM managed to double the performance of the FMA blocks while increasing their size by only 27%. A new feature is the Matrix Multiply instruction, which is key for computational photography and image enhancements. The new GPUs offer double the machine learning performance compared to their predecessors.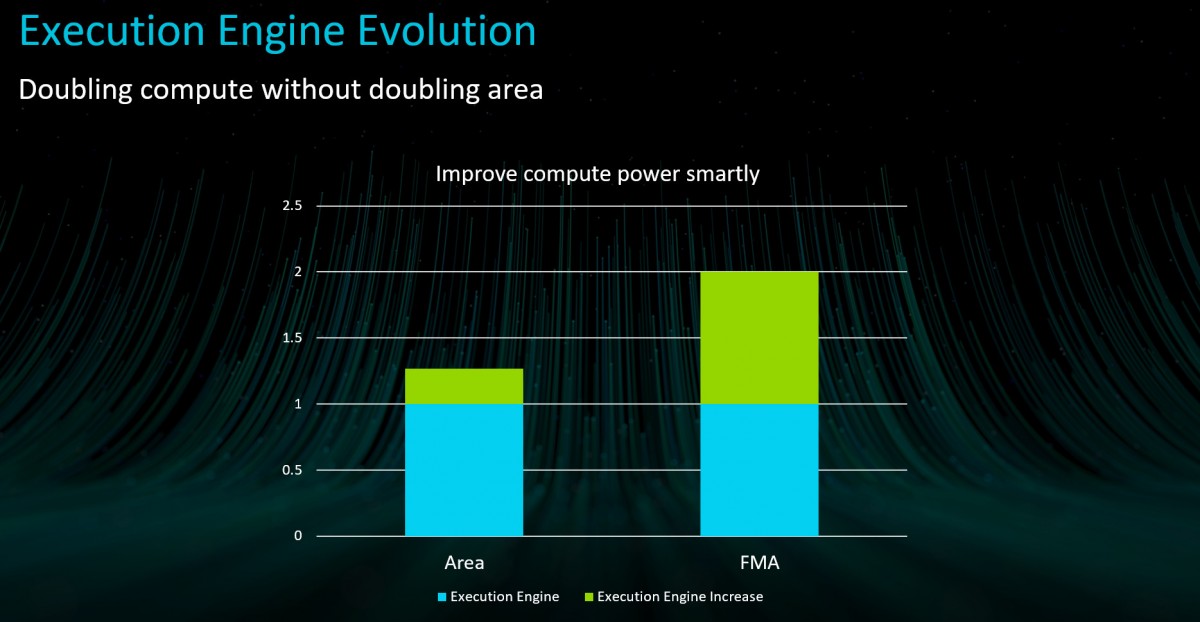 The company made other improvements too, including tripling the triangle throughput and adding the ARM Fixed Rate Compression (AFRC) for textures, which reduces bandwidth usage.
ARM is working closely with Unity and Epic, which make two of the most popular game engines on PC and mobile, to develop new graphics technologies. For example, ARM and Unity developed the Adaptive Performance feature, which allows developers to set the game frame rate based on previous frames and device temperature.
Mobile gaming now accounts for 51% of the market and is a massive $100 billion business. And with the prevalence of smartphones, most games are played on a mobile GPU, so it's good to see them adopt new features that desktop and console gamers enjoy.
The new GPUs will be paired with the new CPUs for upcoming chipsets. MediaTek already congratulated ARM on the launch of its first GPU with hardware ray tracing and we're not trying to read into things too much, but we're excited for what's to come next year.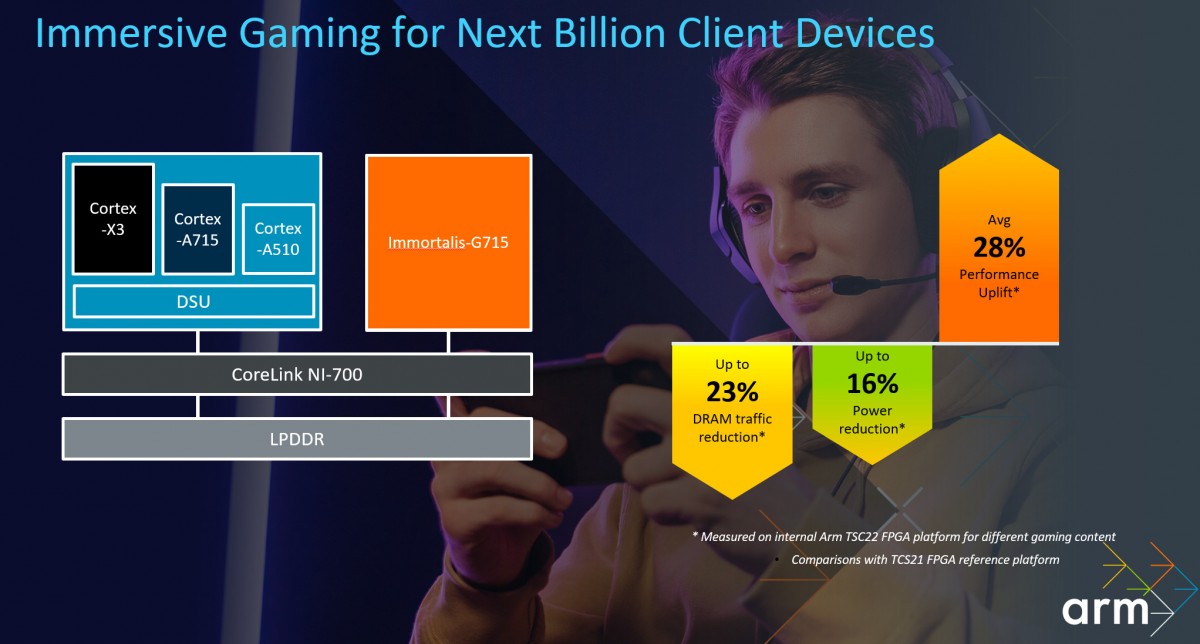 D
But in no means mobile games can go ahead of pc games , its just not possible , Pc is superior but just expensive, and steam deck and nintendo can't be used to for other tasks which you can perform on phones, if anyone get a good phone and do...
D
I guess you have no idea how fast the mobile game world is moving , with games like ghenshin impact and apex legends . Also you might have potato device so thats on you. Desktop is hella expensive, so good luck spending 1k dollars on pc to be a...
I
So the mobile game ignorance stereotype works like this: 1) assuming only the play store as a source of games 2) not having a media outlet/source to inform you on games in an updated manner 3) assuming what mobile games have to offer is simp...
ADVERTISEMENT