Apple schedules "special event" for June 5, likely for AR/VR headset
As the name suggests, Apple's WorldWide Developer's Conference (WWDC) is aimed mostly at developers. However, it's also an opportunity to do some marketing with a well-publicized keynote and the announcement of new Apple OS versions that gets iPhone, iPad and Mac users buzzing.
This year there will also be a mysteriously titled "Special Event at Apple Park", an all-day event on June 5. What could this be about?
Apple hasn't confirmed anything, but this could have something to do with xrOS, the software platform that will power Apple's Mixed Reality headset, and the headset itself. The latest reports state that the headset is on track for a June launch and some analysts believe that it could boost the whole AR/VR industry.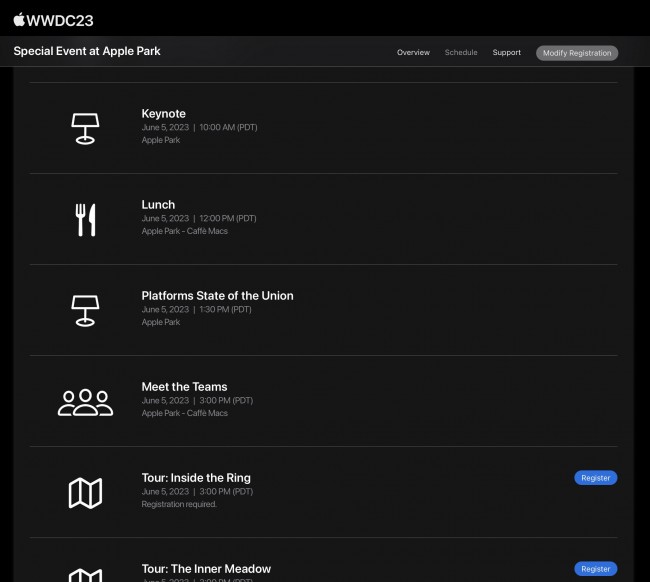 The schedule for Apple's all-day special event
The Apple Reality Pro is expected to be one of the most powerful XR headsets and it will be priced accordingly. It is said to have micro OLED displays from Sony, dual processors fabbed by TSMC, 12 cameras and an external power supply. The price we've heard is $3,000, so this will be aimed at professionals rather than recreational users. The headset is expected to go on sale later this year.
A
Well money is not a problem for me.
haha i'd rather buy an oculus rather than this sleek looking $3000 apple vr headset that all can it do is to watch tiktok in vr😂😂😂😂
ADVERTISEMENTS