Back in 2017 Apple moved its headquarters to the spaceship-like Apple Park, which runs on 100% renewable energy thanks to a massive installation of 17 megawatts of solar panels on to campus' roof. There are other clever design elements like using natural ventilation for 9 months out of the year instead of using heating or air conditioning.
With Apple's HQ already carbon neutral, the company is now working doing the same with its manufacturing partners. They currently use 13.7 gigawatts of renewable electricity, up 30% compared to 2022.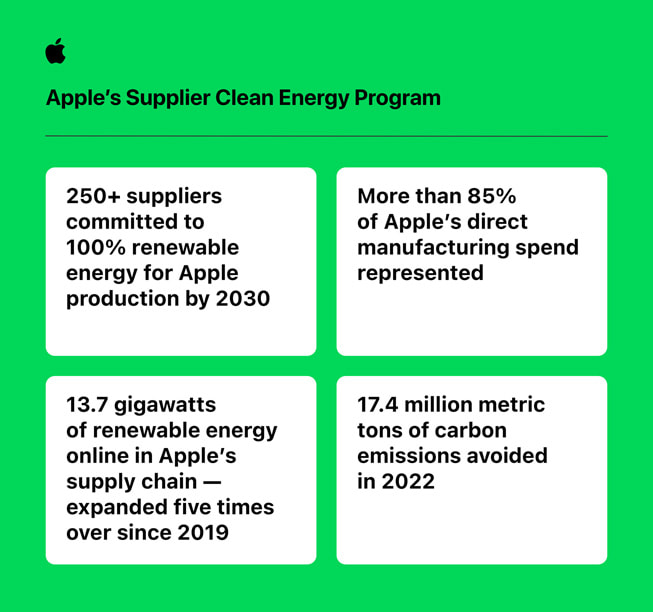 Last year alone Apple's Supplier Clean Energy Program helped avoid 17.4 million metric tons of CO2 emissions, which is equivalent to around removing 3.8 million cars from the road.
The goal is to make every Apple product carbon-neutral by 2030. To pull it off, it is working with 250 suppliers across 28 countries to switch over to green power sources for a total that will be over 20 gigawatts.
Apple started its Green Bond program in 2016 with a $4.7 billion investment. Its goal is to accelerate the adoption of low-carbon and carbon-neutral manufacturing and recycling technologies. For example, one of its achievements is the production of carbon-free aluminum.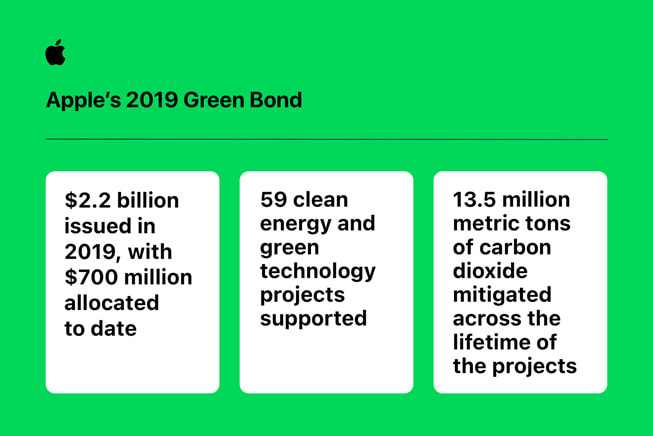 To date, over $3.2 billion has been disbursed. Green Bonds have funded projects such as the IP Radian Solar in Brown County, Texas, which recently started producing 320 megawatts. Similarly, the program funded a utility-scale battery at the California Flats Solar Project in Monterey, California. It can store up to 240 megawatt-hours of renewable electricity. You can read the full 2022 report (PDF).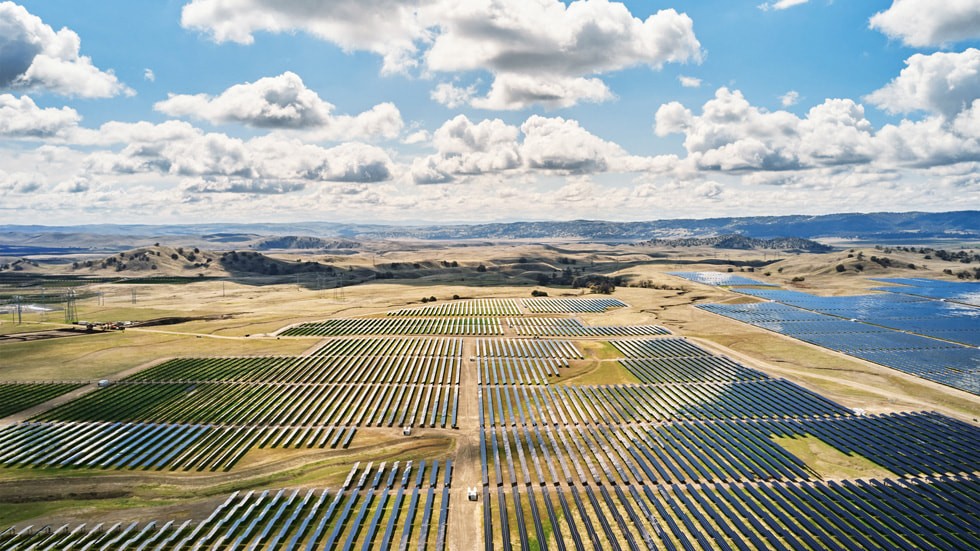 Utility-scale battery located at the California Flats Solar Project in Monterey, California
P
What a ridiculous comment. Android phones don't need to be updated every year to maintain app compatibility. I'd struggle to find anything on the google play store that won't work on my android 10 device. I can't say the same abou...
P
Tis the way of things unfortunately. Came out the worst in 2020. Facts don't care about feelings bud.
?
This is a joke. Have you read what has done to people in poor countries. It's crazy. The cobalt. The suicides. And people think they're ESG because they don't give you a charger? It's disgusting.
ADVERTISEMENT