The iPad finally got its own smart stylus and it's quite a looker compared to other smart styluses out there.
That beauty comes at a cost though. Apple wants you to throw down $99 for it. A bit crazy, considering you just spent at least $799 on the iPad Pro itself (this doesn't even include the smart keyboard either).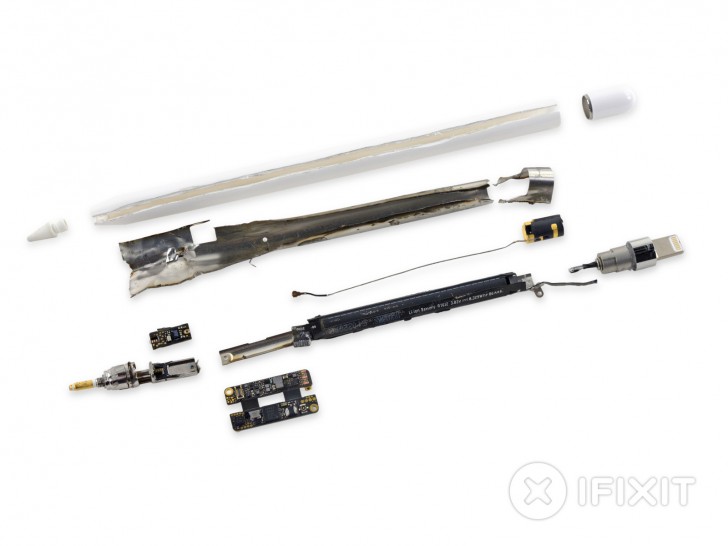 The folks over at iFixIt did what they do best and tore this thing to shreds. The Apple Pencil's battery is impossible to get to without destroying the outer shell, so they decided to use a rotary grinding tool to part the outer shell in half. No surprise then that the Apple Pencil received a 1/10 reparability score on iFixIt.
If you are interested you can check out the full teardown from iFixIt complete with high-res photos.
N
I think I could be an Apple Fan if didn't know how some technology works... XD
N
Oohh!!! I love your wisdom.. Thank You for being so on point!!! (Y)
?
>>Apple Pencil is the best digital stylus solution I disagree. It requires an internal battery to function. You can see it in the picture. You need to recharge your pen, and after a certain battery cycle count it's trash. Wacom pens (S-P...
ADVERTISEMENT