Apple's SOS via satellite featured has now been enabled in the southern hemisphere with its arrival in Australia and New Zealand. The feature is available to iPhone 14, 14 Plus, 14 Pro and 14 Pro Max starting today.
This is technically a paid service, but current owners are enrolled for free for 2 years. If you buy an iPhone 14 after today, the 2 free years will start ticking down from the day that you activate the phone.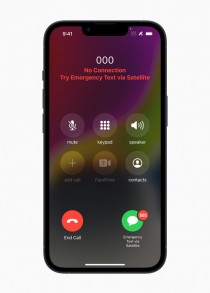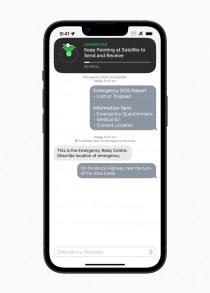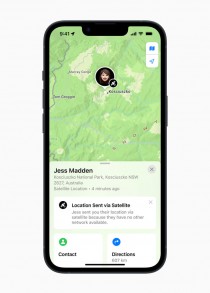 Using the new SOS via satellite feature • Sharing your location over satellite
The SOS feature presents the users with a short questionnaire that will collect vital information to be sent to emergency responders. Two way chat will be available once a connection to the satellite is established and with good visibility a message can go through in around 15 seconds.
Normally, the satellite option will appear on the dial screen if a call to emergency services fails because there is no coverage (alternatively, you can tap the Power button 5 times). There is also a demo mode that you might want to try before heading out to the wilderness so that you will know what to do in case of emergency.
If you have Medical ID set up, that will be sent along to the response team. Also, you can add up to 10 emergency contacts, which will be notified and – if they have recent iPhones running iOS 16.4 or later – they will receive a transcript of your communication with emergency services.







A short questionnaire will help inform emergency services of your situation
This feature has a non-emergency use too, you can use it to share your location with your friends and family. Large swaths of Australia have no cell coverage, so this can keep your loved ones up to date with your progress if you go out exploring.
Emergency SOS via satellite was available in 12 countries before today: Austria, Belgium, Canada, France, Germany, Ireland, Italy, Luxembourg, the Netherlands, Portugal, the UK and the US. Apple reports that the system has already helped to save lives on multiple occasions.
You might want to read this page for more on how the system works and how to use it. You can learn about sharing your location via the Find My feature here.
L
This is such a bad feature. It should work all over the globe from the start.
P
Well, nowadays you need to pay for everything lol
ADVERTISEMENTS