It's time to unbox the new Apple iPhone 15 Pro (we already did the Max). Just like the bigger phone, the Pro ships with a single item - a USB-C cable. As far as those go, this one is a quality, braided unit.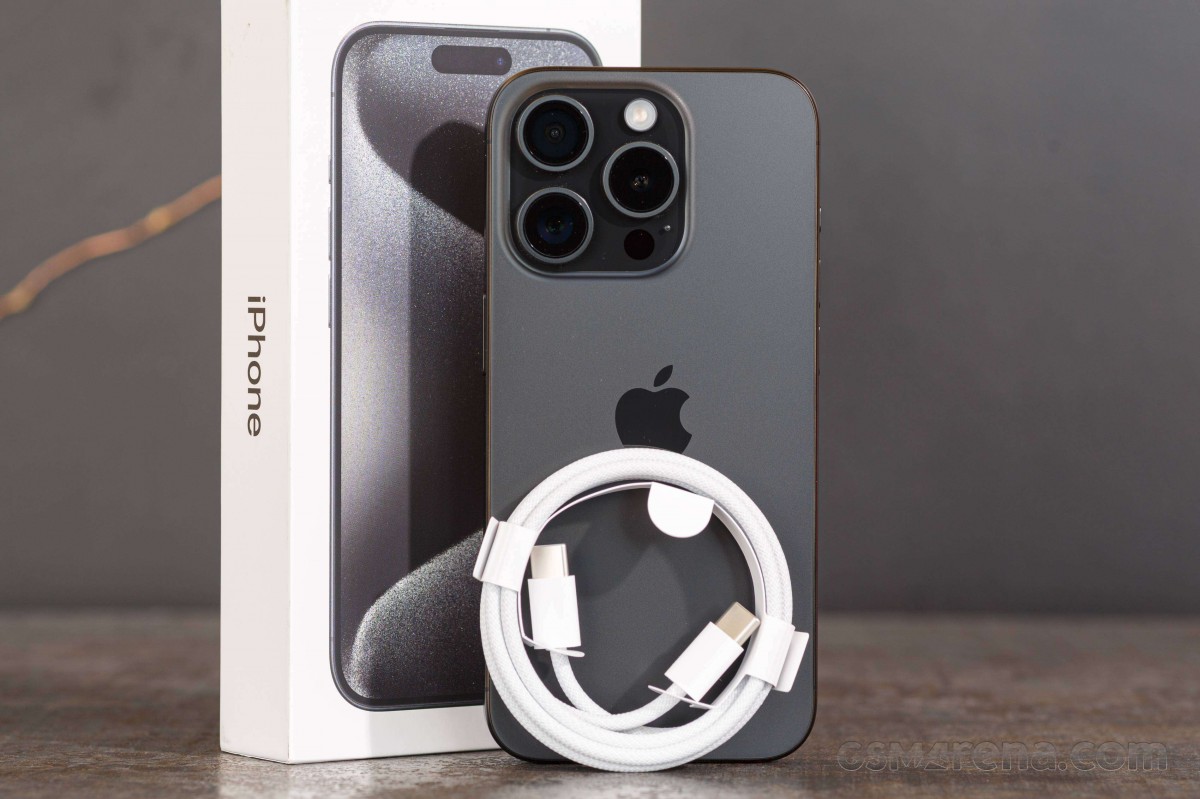 Before we come back to the inevitable comparisons with the Pro Max, let's take a good appreciative glance at the new iPhone 15 Pro. Perhaps it's the years of glossy, razor-like iPhone Pro models before it, but the subtle, lightly-curved new device looks distinguishable in a positive way.
At around 19 grams lighter, it also feels like a smaller phone than before. We can thank Apple's choice of titanium and aluminum alloy here. The new material also brings a matte finish, which is pleasant.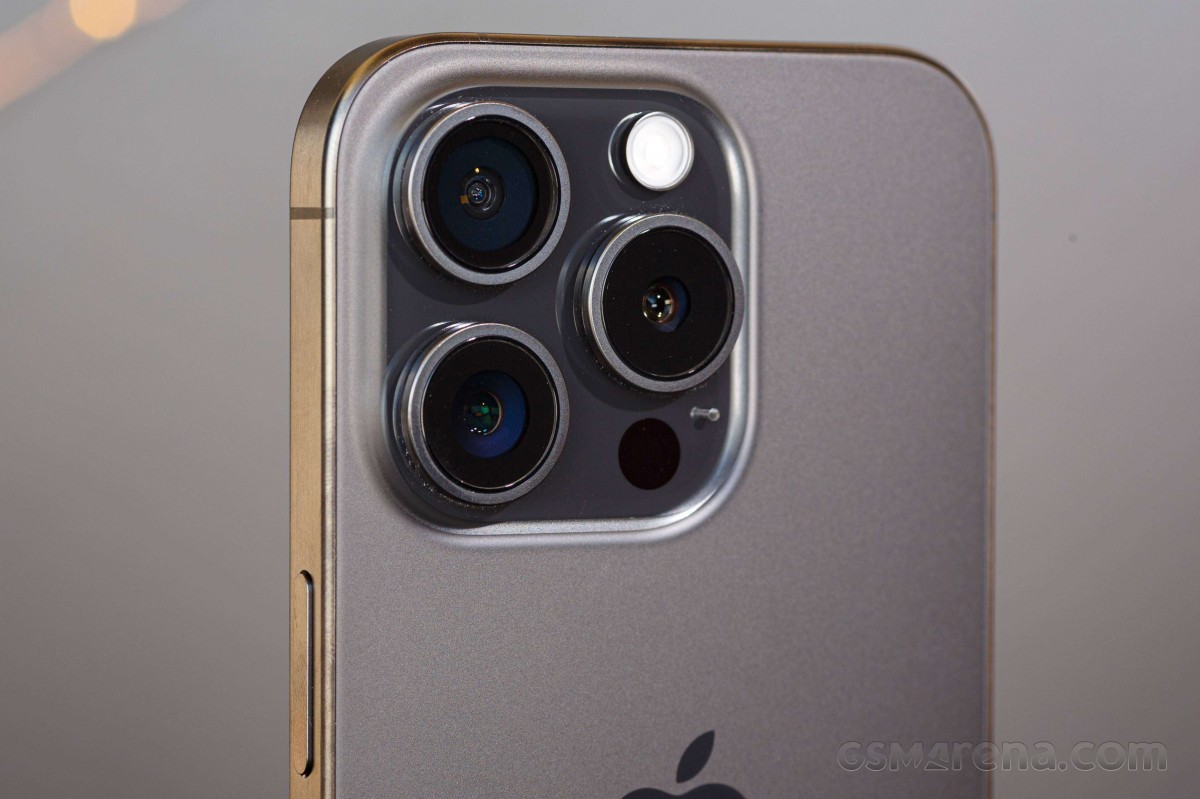 Returning to those comparisons with the Pro Max, you get a few benefits going big - bigger display and battery, which means better media consumption for longer, though we'll test both thoroughly in our review.
But you also have the new 5x telephoto camera, which reaches far beyond the 3x of the 15 Pro. Focal lengths, like phone size, are subjective though, some people just might prefer the smaller iPhone's shorter zoom.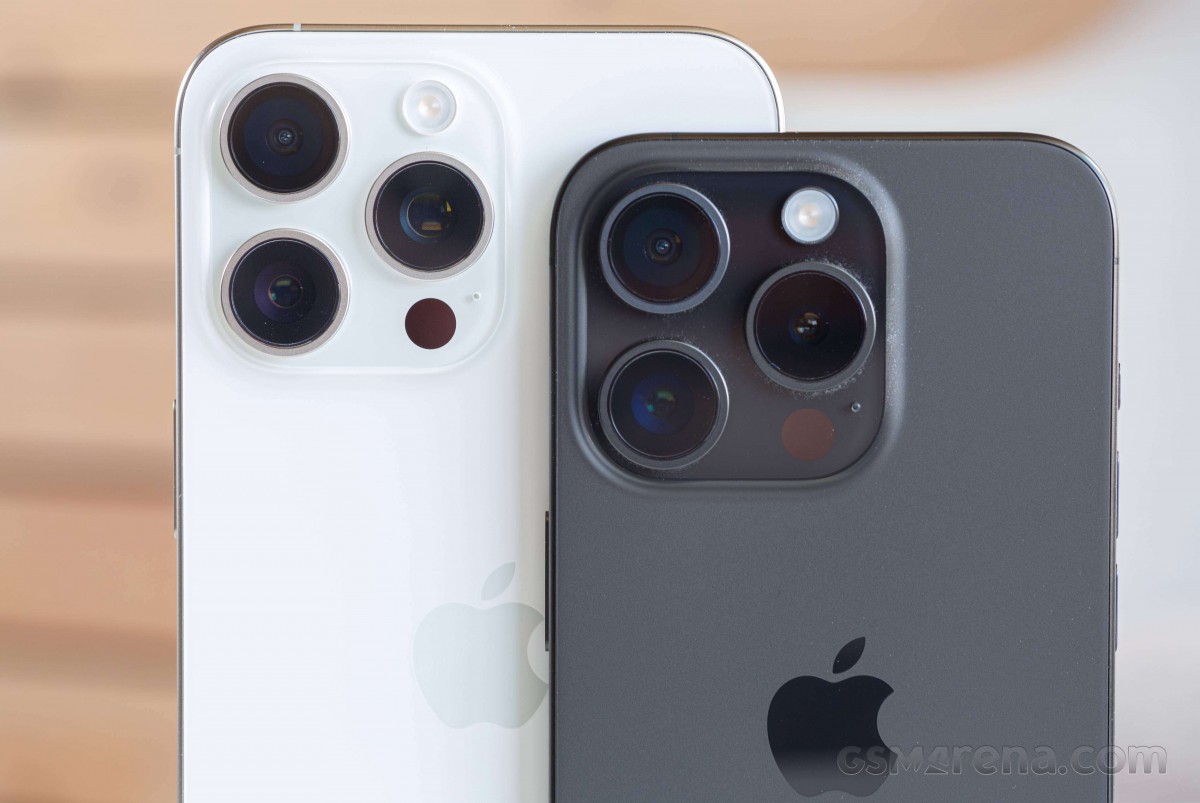 We're working overtime on those iPhone reviews. Stay tuned!
Apple iPhone 15 Pro
These are the best offers from our affiliate partners. We may get a commission from qualifying sales.

128GB 8GB RAM
$ 999.99
$ 999.99
256GB 8GB RAM
$ 1,076.95
$ 1,099.99
Show all prices
We may get a commission from qualifying sales.
H
Why are you providing review for alternative iPhone models before finishing this review
?
In normal use, there are no heating issues. There's always a combination of badly optimized third party, using the phone while charging in full sunlight or a combination that leads to overheating. And that's something all highend phon...
ADVERTISEMENT