Competition
What makes an iPhone competitor? Can Androids be on that list, excellent as they may be? Aren't the 13 Pro Max's rivals made mainly by Apple, whether this year or last? So many questions.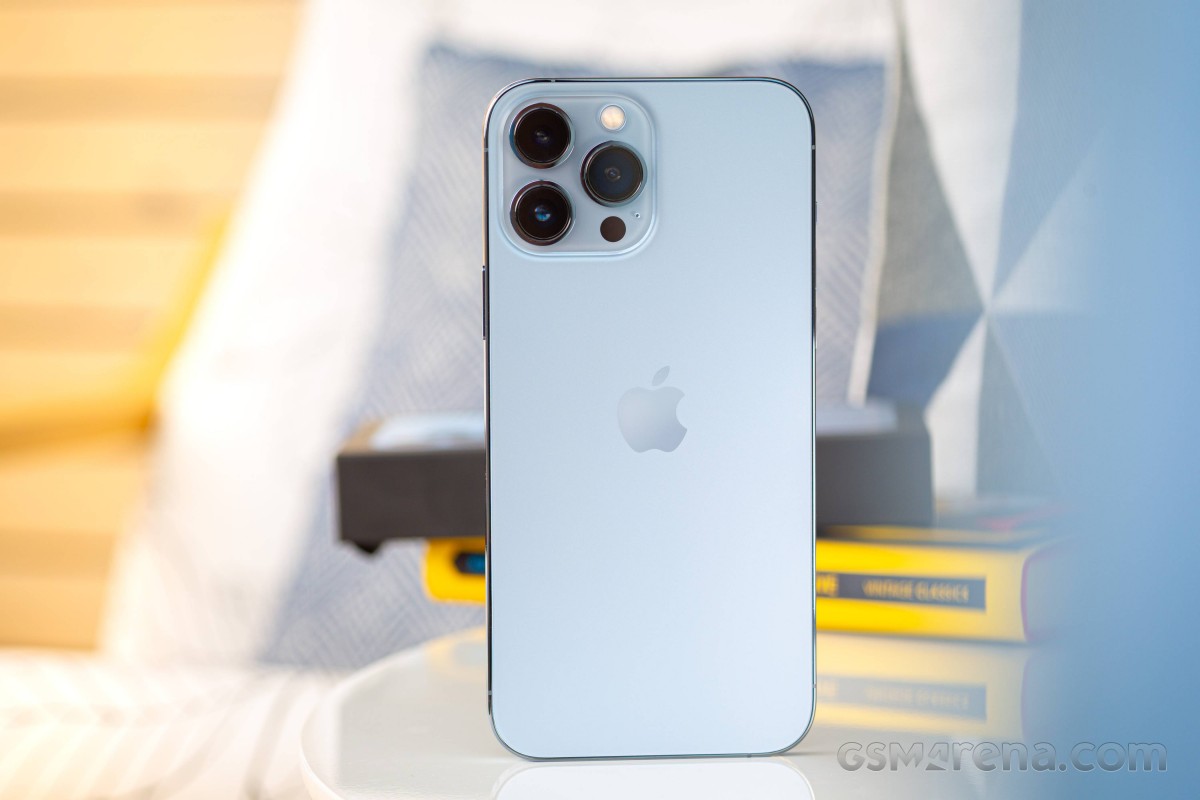 The biggest camera update ever on an iPhone might go unnoticed if you don't take photos of small things from up close and if you don't go out at night and if 2.5x zoom is the same as 3.0x to you (it probably objectively is). Then there's the matter of the unified processing that renders hardware differences smaller than they seem. And if you can't see the difference between 120Hz and 60Hz (or care for it), or if your battery life is good enough - which, let's face it, it is on your 12 Pro Max, then perhaps don't upgrade from the 12 to the 13 and wait for the major updates expected on the 14.
On the other hand, if all of the above sounds like actual improvements to you, then you have plenty of reasons to justify your thirst for yearly upgrades in front of less enthusiastic folk. Arguably more so than usual, in fact.
Conveniently, if you're after a big iPhone now and coming from an older Apple or from outside the orchard entirely, the 12 Pro Max has been discontinued in most parts of the world, so that's easily settled - 13 Pro Max it is.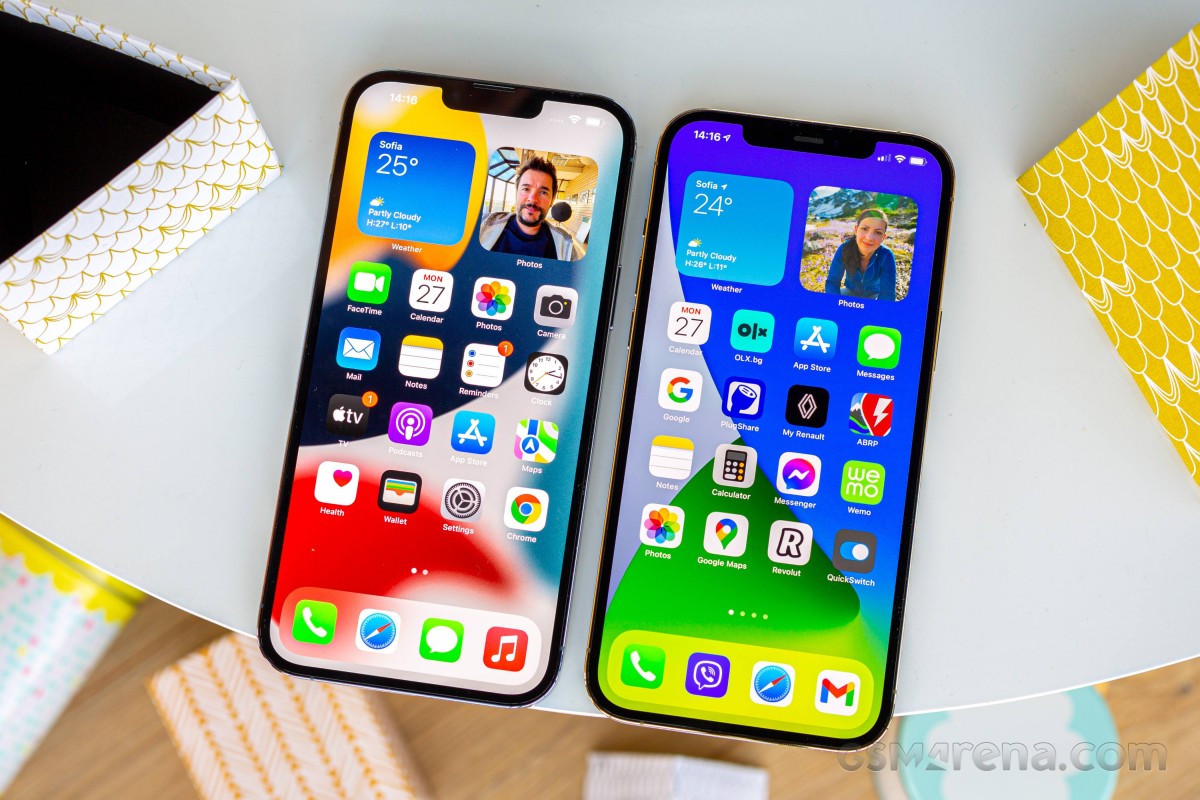 iPhone 13 Pro Max (left) next to iPhone 12 Pro Max
If the 'big' part isn't as important, the 13 Pro will mostly deliver in the other areas - it has the latest cameras and the 120Hz display. Battery life may not be as earth-shattering on the small one, and that's the only potential drawback for going small that we can think of.
The 13 non-Pros make less sense in this context since they don't bring nearly as much to the table as their more advanced stablemates. Then again, there will be those that just want any new iPhone, or the smallest new iPhone, or the very likely last iPhone mini - the 13 and 13 mini will serve those just fine.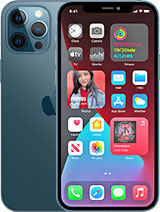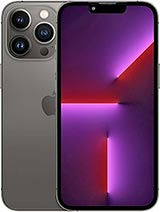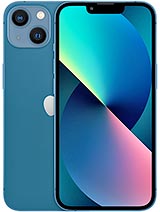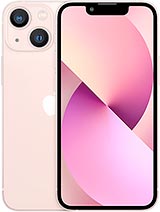 Apple iPhone 12 Pro Max • Apple iPhone 13 Pro • Apple iPhone 13 • Apple iPhone 13 mini
Things get trickier if you're open to cross-platform comparisons. The iPhone 13 Pro Max's position as the ultimate iPhone means it faces other all-out efforts from the Android side of the divide, and no rival is more apparent than the Samsung Galaxy S21 Ultra.
Such clashes are hard to evaluate strictly on the merits, and these two are particularly similar, polar opposites as they may be. Industry-leading displays on both, battery life to spare, camera performance that won't leave you wanting - with minor differences in priorities, of course. It boils down mostly to matters of the heart here - the Galaxy isn't universally likable in its looks, and neither is the iPhone, and the locked-in iOS vs. do-whatever-you-want Android debate can split people.
This next one is probably not really an option for a huge chunk of prospective iPhone 13 Pro Max buyers, but we can't help but mention the Xiaomi Mi 11 Ultra. Apple's biggest camera update mandates a comparison against our current cameraphone reference standard, and, purely as an image capture device, the Mi still reigns supreme in our book. It's a properly good phone altogether as well, with little to complain about on the fundamentals. If anyone is faced with this dilemma, philosophical arguments like OS and design are likely to be the key to its resolution, again.
Other more unorthodox alternatives exist, of course. The vivo X70 Pro+, for example, offers a compelling camera system with wide-ranging capabilities. The Oppo Find X3 Pro's sexy curves are just the opposite of the iPhone's flat everything, and it's got a microscope under its belt. The Galaxy Z Fold3 is two devices in one - a phone and a tablet, always in your pocket (it does need to be a big pocket, though).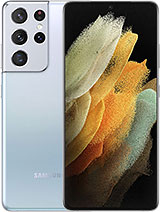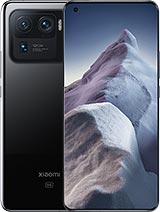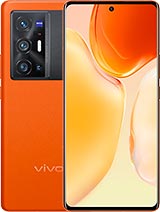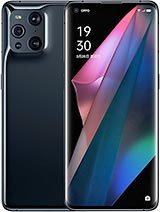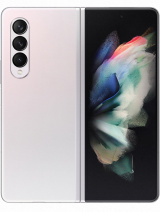 Galaxy S21 Ultra 5G • Xiaomi Mi 11 Ultra • vivo X70 Pro+ • Oppo Find X3 Pro • Galaxy Z Fold3 5G
Verdict
The best iPhone to date isn't perfect. It's got recycled looks and an eyesore of a notch, and it weighs as much as a phone and a half. The high refresh rate implementation isn't great in the early days, the powerhouse that is the A15 chipset tends to throttle a lot, and Apple still has work to do to put any meaning behind 'fast' in its 'fast charging' claims. Then there's the matter of iOS, which will forever remain a dealbreaker to some.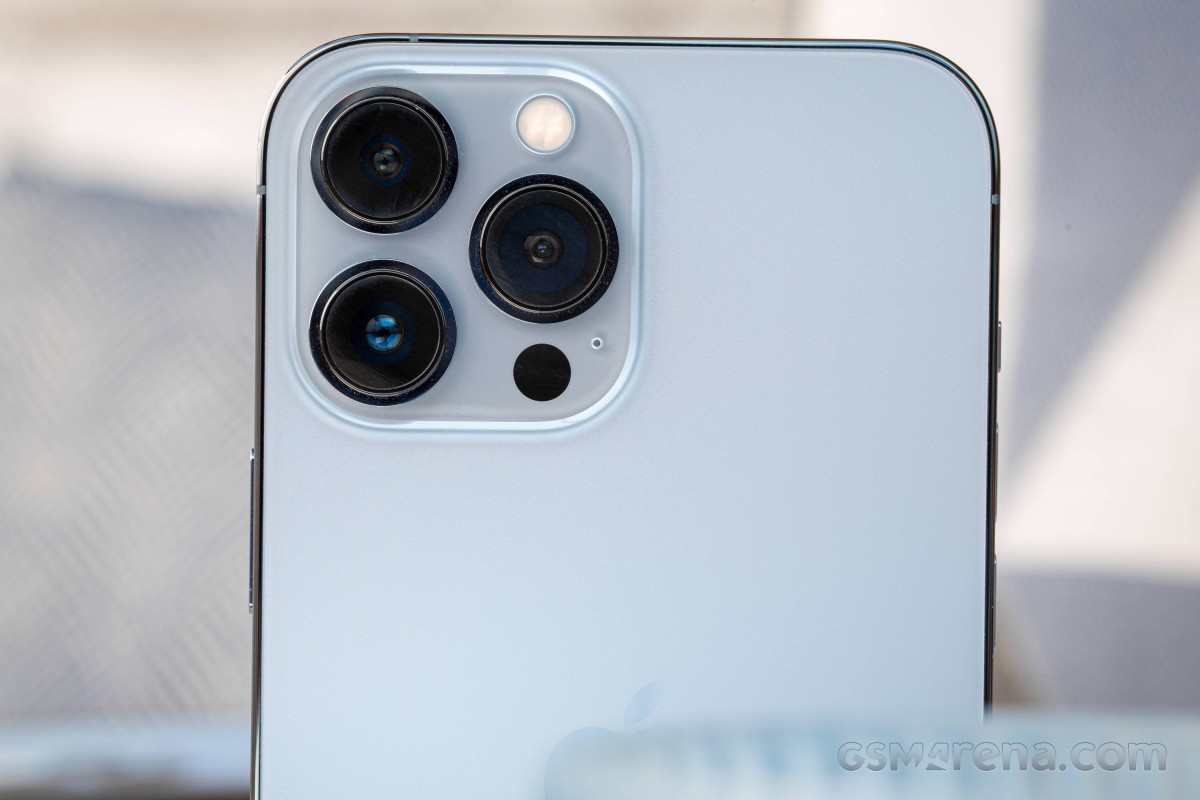 But it's still the best iPhone ever, this 13 Pro Max. The display is properly gorgeous, and 120Hz support in apps will eventually pick up. Battery life is the longest we've seen on an iPhone and in its present state is among the best on a top-class smartphone. The chipset is plenty powerful to outpace anything even in its throttled state. And then, there's the cameras - not quite the absolute best in existence, but they all just work and do so all the time, every time.
A new iPhone purchase is hardly ever rooted entirely in reason. But even setting emotion aside as best as we can, it's hard to argue with what the iPhone 13 Pro Max has to offer.
Pros
Outstanding design - sturdy and water-proof.
Brightest OLED screen we've seen, super accurate, Dolby Vision, sort of 120Hz.
Class-leading battery life (with 60Hz caveats).
Loud stereo speakers, excellent output.
Unmatched performance.
Great all-round photo and video quality across all four cameras.
Cons
Stale looks, the notch should have been gone by now.
An absolute unit of a phone, 240g is a lot and a case doesn't make it smaller or lighter.
120Hz refresh rate not widely available in third-party apps at launch.
The chipset is prone to heavy throttling under max load.
The fast charging isn't very fast.
Doesn't come bundled with a charger.
iOS (with its limitations) remains a love it or leave it affair.
Pricing

These are the best offers from our affiliate partners. We may get a commission from qualifying sales.

128GB 6GB RAM
$ 637.99
C$ 883.00
256GB 6GB RAM
$ 679.99
C$ 1,005.98
512GB 6GB RAM
$ 819.97
C$ 1,255.00
Show all prices