4K60 across the board
The iPhone 13 Pro Max can record video at up to 4K60 with all of its four cameras. 4K24 is also available across the board if you're after a more cinematic motion look. All videos are digitally stabilized - Apple calls this cinematic video stabilization, and it can't be turned off. All modes, including the 4K60, feature expanded dynamic range thanks to the Smart HDR. The slow-mo options max out at 1080p at 240fps.
You can also capture HDR videos straight into the Dolby Vision format up to the same maximum 4K60 (the previous generation was limited to 30fps). You can edit these videos on the go on your phone, you can upload them on YouTube or any other popular platform, or even send them to your friends. The Dolby Vision information is saved outside of the video stream, so the video will look normal to any non-HDR player/screen and will be color-boosted on any Dolby Vision-compatible player and display.
You also have a choice between H.265 HEVC and H.264 video encoders. The High-Efficiency mode uses H.265 and is mandatory for 4K60 and HDR footage, while the More Compatible mode (H.264) provides easier playback across different devices.
The iPhone 13s, just like the previous iPhones, capture wide stereo audio for the videos at about 192kbps.
We often praise iPhones' video quality and the situation is no different with the 13 Pro Max. Main camera footage at 4K30 is properly good in daylight. Dynamic range is excellent, while colors are lively, yet not artificially so. There's no noise to speak of, and the level of detail is very good. On that last note, while iPhones still maintain a relatively natural rendition of detail, some competitors like the Mi 11 Ultra are even more conservative with sharpening, and the iPhone is no longer the king of... natural-looking footage.
4K60 on the main cam, as well as on all other cameras, is as good as 4K30 - there's no quality penalty to be paid for the extra smoothness if you prefer to shoot that way. The same goes for 4K24 - you won't be able to spot a difference between frame grabs from the three frame rates.
The telephoto's output is essentially the same as the main camera's - only, of course, zoomed in 3 times.
The ultrawide continues with similarly strong performance. Global properties remain on the same level as out of the other two cameras, so there's great parity in terms of color, exposure and dynamic range. Detail is also very good, superior to a Galaxy S1 Ultra. What the iPhone can't rival here, however, is the Mi 11 Ultra, which is distinctly crispier. Solid output from the iPhone, still.
Low-light videos out of the main camera aren't too shabby either. Exposure and dynamic range are on point, colors are accurate and not desaturated. Detail is good, but not great - there's a certain softness when you look at 1:1. Again, the big-sensor Mi 11 Ultra is superior in sharpness and detail here though it can't seem to match the iPhone's dynamic range.
3x zoom in these light conditions is, in fact, sourced from the main camera, so it's no surprise that it's pretty mushy. You should try to find better-lit scenes for your nighttime video capture.
The view from our office at night is a very demanding scene, particularly so for an ultrawide camera, so don't be too hard on the iPhone for what you're seeing. In fact, it does a decent job with exposure and dynamic range, though pixel-level scrutiny is best avoided. Again, this scene is rendered more competently by the big-sensor ultrawide of the Mi 11 Ultra.
On to stabilization. While all of the above clips are stabilized even though they're shot on a tripod - because you can't turn off EIS on iPhones, a hand-held test does reveal that, as always, the iPhone 13 Pro Max delivers superb stabilization.
The main and the ultrawide cameras iron out walking shake proficiently. They'll also stay planted on your subject if you're just pointing the phone in one direction and have no issues with panning. The telephoto is similarly very well stabilized.
We gave Cinematic mode a try on the 13 Pro as well. The mode simulates rack focus automatically and is shot in 1080p resolution at 30fps. This mode is available on the main and telephoto cameras on the back, as well as on the selfie camera.
Essentially a Portrait mode for video, Cinematic mode simulates blur for everything that should be out of focus. The depth map is created in real time and an algorithm automatically decides which subject should be on focus based on their location in the frame and the way they interact.
The depth map is captured outside the clip, and you can easily edit these clips in iMovie or Clips. You can change the simulated aperture, the subject that gets the focus, and more. So, if the Auto mode doesn't get it right, nothing is lost - since it's all done by software, you can fix everything later.
The video quality is very good, and on the Pro Max, we found the automatic transitions to work better. In any case, if you know what you are doing and don't mind some post-processing, you can make pretty awesome clips.
Here's a glimpse of how the Apple iPhone 13 Pro Max compares to rivals in our Video compare tool. Head over there for the complete picture.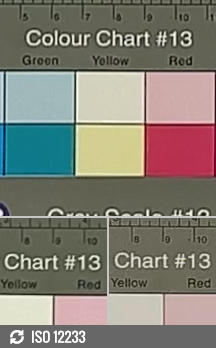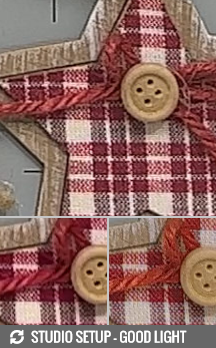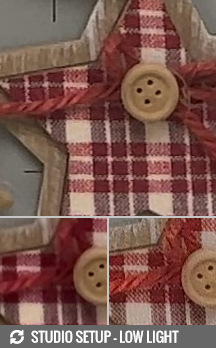 iPhone 13 Pro Max against the Galaxy S21 Ultra 5G and the Xiaomi Mi 11 Ultra in our Video compare tool