Daylight image quality
For all the new hardware, the iPhone 13 Pro Max takes very iPhone-y photos - no dramatic changes here. We're talking accurate if somewhat unexciting colors, and wide dynamic range, but not in-your-face HDR - iPhones prefer a more contrasty look.
Detail is good - as good as any other 12MP main camera, really. You may not agree with its rendition of intricate textures like grass or leaves when detail outresolves the sensor, but that's what 12MP can do. Noise, meanwhile, is nearly non-existent.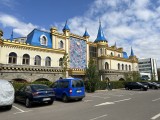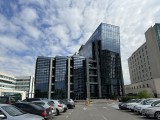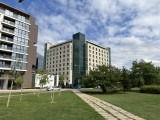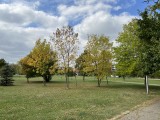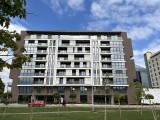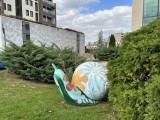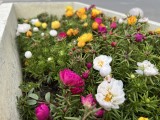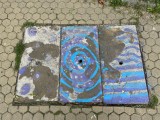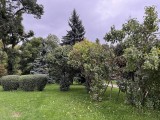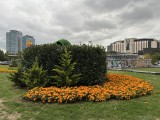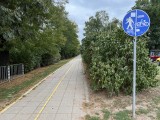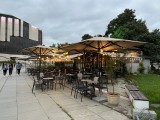 Daylight samples, main camera (1x)
If you want to spice up and de-iPhone-ize your images, you can always resort to using Photographic Styles, where you can tweak basic global parameters and achieve a more expressive look.
















Photographic styles: Standard • Rich Warm • Vibrant • Warm • Cool
The new telephoto camera maintains the overall vibe of the main one and delivers quality images. They're sharp and detailed, while noise is minimal. Dynamic range is good, contrast is high, and colors are restrained but likable overall.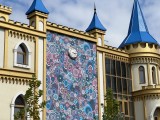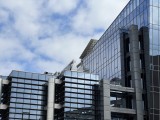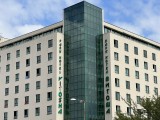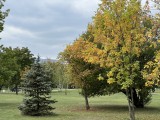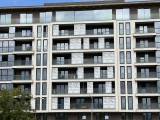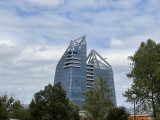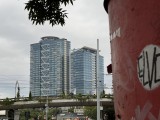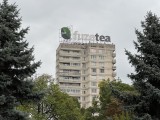 Daylight samples, telephoto camera (3x)
The ultrawide, for the most part, continues with a similar quietly competent performance. Global properties are on par with the others, so colors and dynamic range are a great match. On a pixel level, however, we're seeing some extra softness in these shots and an uptick in noise.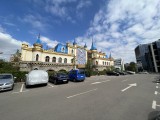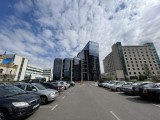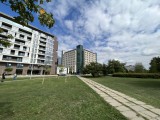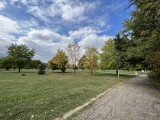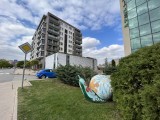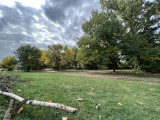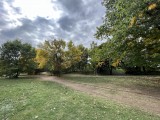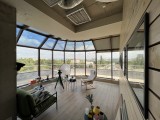 Daylight samples, ultrawide camera (0.5x)
The ultrawide's newly added autofocusing capability means you can now use it to emphasize perspective and show how subjects relate to their environment.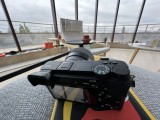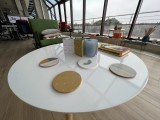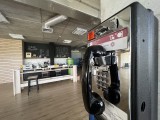 Daylight samples, ultrawide camera (0.5x)
Macro
Stick the 13 Pro Max even close to your subject, and you can get 'macro' shots. Well, technically not macro, but quite extreme closeups. A major issue when doing this is that because of the wide focal length and the resulting very close proximity of the phone to your subject, lighting gets tricky. There's also the matter that the depth of field at such tiny focus distances is minuscule, and when you add field curvature to that (the plane of focus isn't strictly a 'plane'), you get blurry results. Still, with careful lighting, framing, and a steady hand, you can get some pretty impressive closeups with the iPhone 13 Pro Max.
Low-light image quality
Shooting with the main camera in the default Auto Night mode state, you'd be getting generally excellent low-light images, albeit with less of the familiar 'Night mode' brightened up aesthetic that other makers' Night modes deliver. Indeed, the 13 Pro Max isn't as aggressive at restoring highlights, nor does it boost shadows quite as much, but opts for a more true-to-life balanced look - or so the narrative goes.
White balance and color saturation are on point most of the time, although a particular type of street lighting might produce results that are off to orange.
Detail is very good outside of the tonal extremes, where Apple's vision of Night mode refuses to engage - some deep shadows or light sources will be better developed by other Night modes.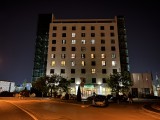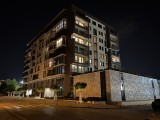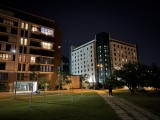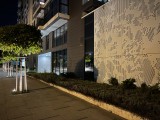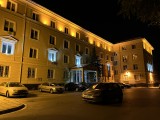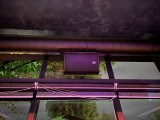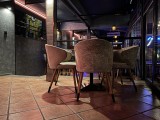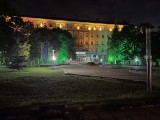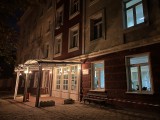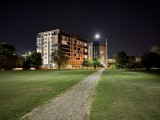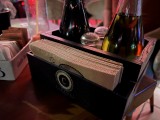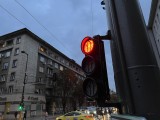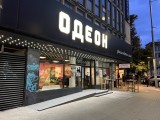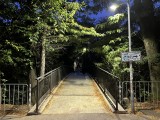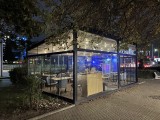 Low-light samples, main camera (1x), Auto Night mode
Manually turning off Night mode will take away some of the color saturation, and with it - the orange cast in those couple of scenes. Some minor tonal changes can also be seen in the highlights and shadows, but either there's still some Night mode in action despite us turning it off, or the Night mode above is very subtle. Overall, there's not much point in disabling Night mode.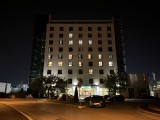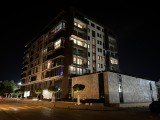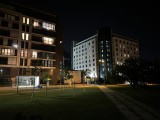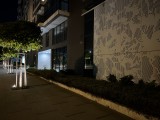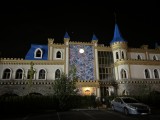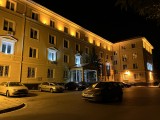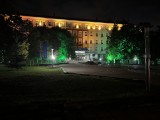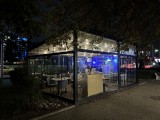 Low-light samples, main camera (1x), Night mode off
At the 3x zoom level, the iPhone 13 Pro Max will still revert to its primary camera if it deems the scene is too dark. There are also instances when a Night mode photo will be taken by one camera and the non-Night mode - by another.
Overall, the images are decent, but nothing remarkable. You do get good sharpness and detail in reasonably lit scenes captured on the actual telephoto, not so with the main camera-sourced ones. In any case, these tend to be underexposed for our liking, which is a shame because we see reserves in highlight dynamic range, which could accommodate a boost in exposure.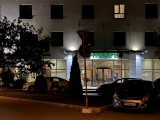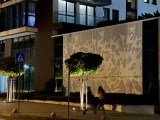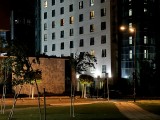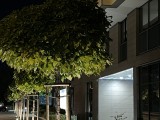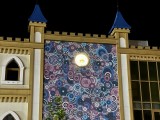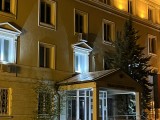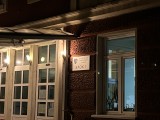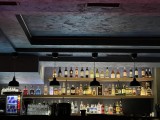 Low-light samples, telephoto camera (3x), Auto Night mode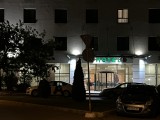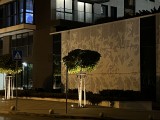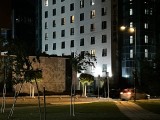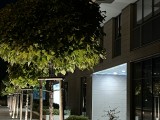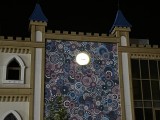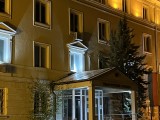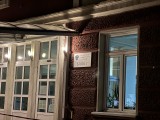 Low-light samples, telephoto camera (3x), Night mode off
The ultrawide camera of the iPhone 13 Pro isn't a miracle worker but is a noticeable step up from the one on the iPhone 13 or the iPhone 12 Pro Max. Photos taken in Auto Night mode have good sharpness and detail as ultrawides go. Again, we'd probably prefer a brighter exposure, or at least brighter shadows, but that's not the iPhone way. Colors are accurate, except under that one specific street lamp, and there's no desaturation.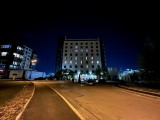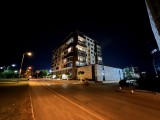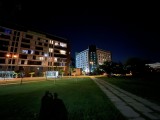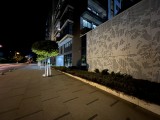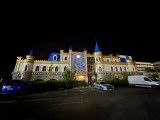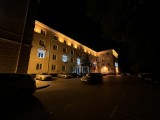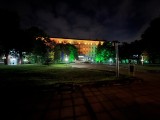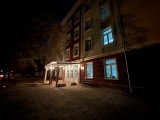 Low-light samples, ultrawide camera (0.5x), Auto Night mode
Switch off Night mode, and the shadows go darker - expectedly. There's some loss of color pop too. Overall, definitely use Night mode on the ultrawide.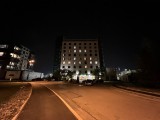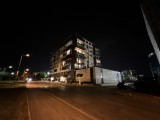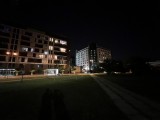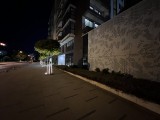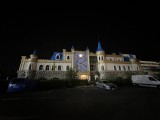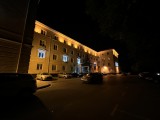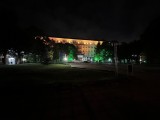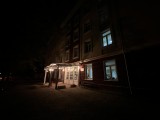 Low-light samples, ultrawide camera (0.5x), Night mode off
Once you're done with the real-world samples, head over to our Photo compare tool to see how the Apple iPhone 13 Pro Max stacks up against the competition.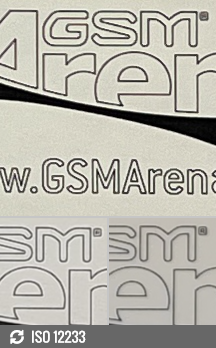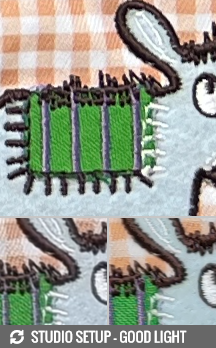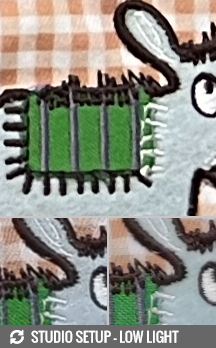 iPhone 13 Pro Max against the Galaxy S21 Ultra 5G and the Xiaomi Mi 11 Ultra in our Photo compare tool
Portrait mode
The iPhone 13 Pro Max can take portraits with its main cam or the telephoto. The pros of each are well known - the main camera will get you higher quality images in all situations, but especially in low light; the telephoto lets you stand further back from your subject and has a more 'portraity' perspective - and the cons are the opposites.
Subject separation is typically very good though the phone will start blurring your subject's shoulders even though they may be in the focal plane of their face. Skin tones are really nice and warm, detail is great, and dynamic range is excellent too.
The telephoto camera isn't quite as good, and even in broad daylight, it may give you slightly soft images. 3x portraits are also more prone to small mishaps in subject detection, particularly along the borders between clothes and background, but we didn't observe any actual blunders. It's easily the more appealing perspective as it avoids the bulging faces you'd be getting out of the wide, 26mm main camera. Dynamic range and colors remain superb.
Overall, the iPhone 13 Pro Max is a wonderful camera for people shots, whether it's in Portrait mode or general Photo mode, and regardless of which camera is being used.
Selfies
And yes, that applies to the selfie camera as well. This one isn't quite as warm and saturated in its overall reproduction but still maintains a likable rendition of skin tones when presented with this reviewer's mug. Exposure and dynamic range are once again great, whatever noise there is, is not at all bothersome, and resolved detail is superb.
Portrait mode on the selfie camera switches to a cropped in 7MP view, the same one that's also available for Photo mode selfies. There, that's the default view when holding the phone in a vertical orientation, and it switches to wide for landscape selfies, but here it's non-negotiable - 7MP and a crop is the only option.
Aided by the FaceID hardware, the selfie camera is capable of some excellent subject isolation in Portrait mode - truly impressive stuff, actually.