The iPhone 13 lineup officially went on sale on Friday September 24. As pre-order arrive to their customers' doorsteps or Apple Stores in most markets, folks have noticed that the ProMotion feature isn't working consistently.
The iPhone 13 Pro and 13 Pro Max both feature Apple's ProMotion displays, meaning they support refresh rates of 120Hz. The feature has been on the iPad Pro since 2017, but this is the first time Apple brings the feature to the iPhone.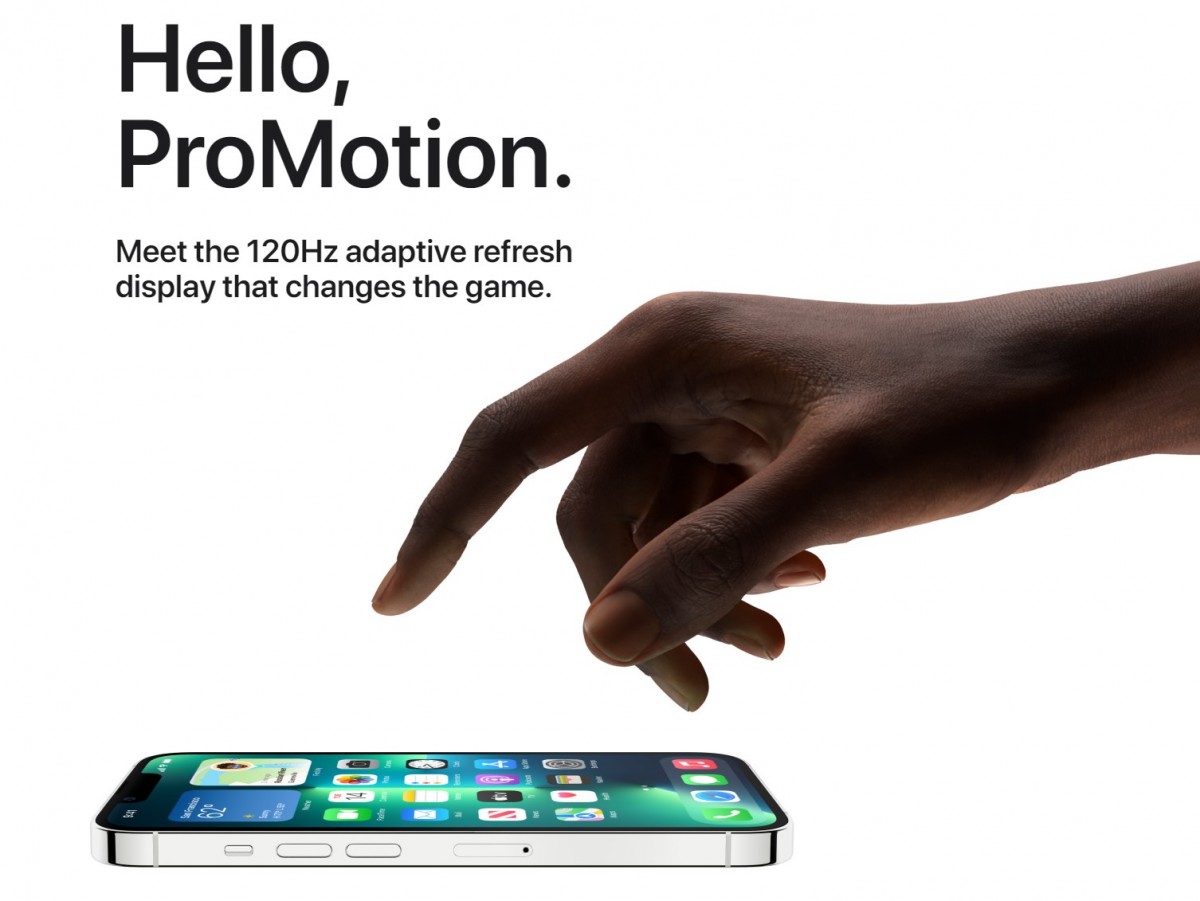 iOS 15 supports ProMotion across all apps while scrolling or performing full-screen transitions like switching apps or swiping Home. 9to5Mac reports that many animations are still capped at 60Hz, breaking the intended experience of the ProMotion displays.
The iPhone 13 Pro's display is rendering most animations in 120Hz, but there are still many animations that aren't taking full advantage of the higher refresh rate. Apple's first-party apps have all properly implemented the smoother transitions across the board, the issue only occurs with third-party apps.
Apple has confirmed to 9to5Mac that developers need to enable their apps to support higher framerates for apps that use custom rendering such as games. This is achieved by the developer adding a new info.plist key in order to opt-in for their apps to support 120Hz. Apple will make this documentation available to developers soon and a firmware update will fix a bug that isn't letting Core Animation drive the refresh rates higher than 60Hz.
?
Please, dude! That guy produces nothing but jokes. His LG video is just an SEO click fest. Even his Sony Xperia 1 iv video is totally laughable. I see LOADS of non-sponsored indie creators giving WAY better concise review than that sellout.
A
I wouldn't say all that. Theyre definitely not lower tier. They sell you what they want not what you want. They don't have to cater to anyone and still make bank. That is something a lower tier company cannot do.
?
Funny anonymous comment that won't reverberate to anywhere. LOL.
ADVERTISEMENT