The smallest flagship display
The Apple iPhone 13 mini employs a small 5.4-inch Super Retina XDR OLED screen - just like the iPhone 12 mini. The panel now has a bit smaller notch and is even brighter with 800 nits of typical brightness. It has 1,080 x 2,340 pixels or 476ppi - the sharpest among the iPhone 13s.
A flat sheet of Ceramic Shield glass by Corning handles the screen protection.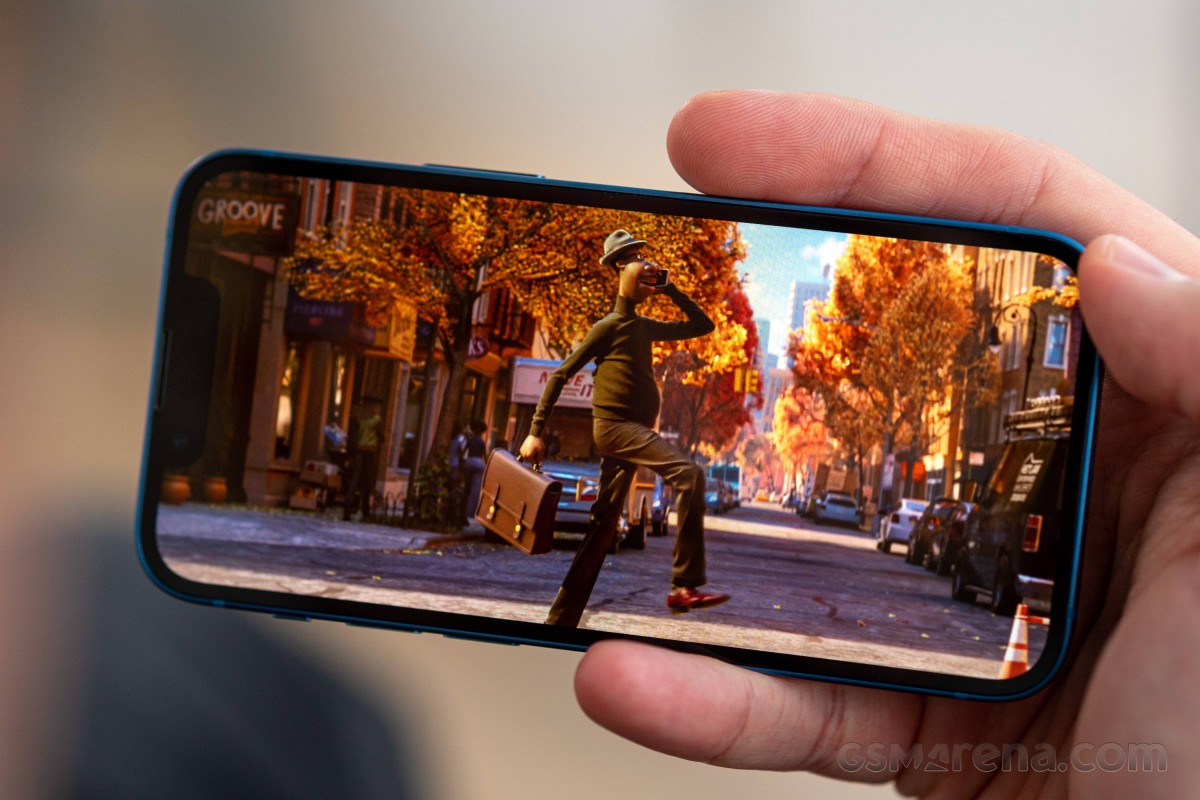 The XDR OLED screen supports HDR10 and Dolby Vision. Its refresh rate is fixed at 60Hz - the 120Hz ProMotion mode is reserved for the iPhone 13 Pro and Pro Max. The touch sensors should be working with 120Hz sampling.
The display of the iPhone 13 mini also supports True Tone adjustments, Wide Color, and it has the Haptic Touch feature provided by a powerful Taptic Engine.
So, we've completed our standard display measurements, and they are indeed impressive. We captured 831nits of maximum brightness, way above the average and a brilliant achievement. The minimum brightness is incredibly low at 1.9 nits.
Display test
100% brightness
Black,cd/m2
White,cd/m2
Contrast ratio
Apple iPhone 13 mini
0
831
∞
Apple iPhone 12 mini
0
627
∞
Apple iPhone 13
0
802
∞
Apple iPhone 12
0
639
∞
Apple iPhone 11
0.428
644
1505:1
Apple iPhone SE (2020)
0.434
670
1544:1
Asus Zenfone 8
0
440
∞
Asus Zenfone 8 (Max Auto)
0
800
∞
Samsung Galaxy S21 5G
0
416
∞
Samsung Galaxy S21 5G (Max Auto)
0
856
∞
Xiaomi Mi 11
0
498
∞
Xiaomi Mi 11 (Max Auto)
0
926
∞
The display on the iPhone 13 mini has excellent color accuracy - we measured an average deltaE of 1.6 against sRGB targets. The panel supports wide color (P3), and it automatically switches to this gamma when DCI-P3 content is sent to the screen.
Battery life
The Apple iPhone 13 mini packs a 2,438mAh battery - that's about a 10% increase over the iPhone 12 mini and a very welcome upgrade. Being such a small phone doesn't allow for a large battery, and we can imagine there will be major concerns about the battery life.
It turns out there is no ground for any concerns. In fact, the iPhone 13 mini did better on our battery life test compared to the iPhone 12 mini - it scored 2 more hours on calls and 1 extra hour on our web and video tests.
Finally, when we added average standby performance to the mix, we calculated a total endurance rating of 75 hours - that's 6 more hours compared to the iPhone 12 mini and 14 hours less than the iPhone 13. It's not bad for such a small phone, not bad at all - the screen-on times are notably good.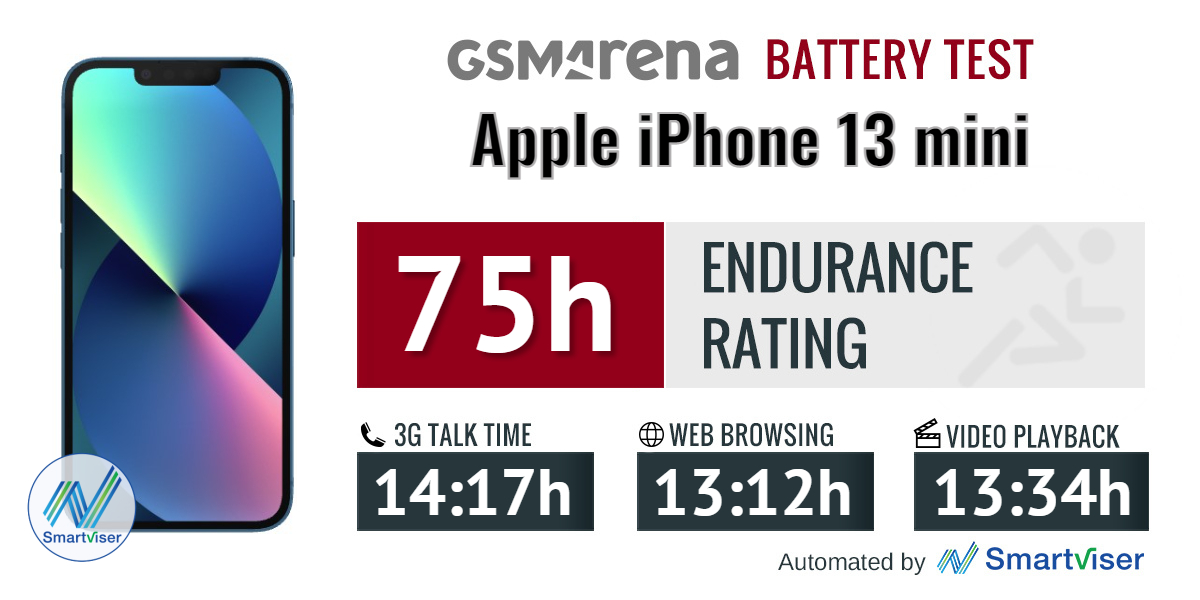 The endurance rating denotes how long the battery charge will last you if you use the device for an hour of telephony, web browsing, and video playback daily. More details can be found here.
To adjust the endurance rating formula to match your own usage patterns check out our all-time battery test results chart where you can also find all phones we've tested.
Charging speed
Apple's charging hasn't changed since the iPhone 12 series. Apple's official specs are vague about the maximum charging power the iPhone 13 phones can achieve with USB-PD powered adapters, but the tests show the iPhone 13 mini's fast charging maxes out at 18W. Apple is offering 20W USB-PD chargers as an extra purchase. It is a standard USB-PD charger with USB-C port, so you could get any third-party USB-PD charger instead - there are more compact, as well as cheaper options out there.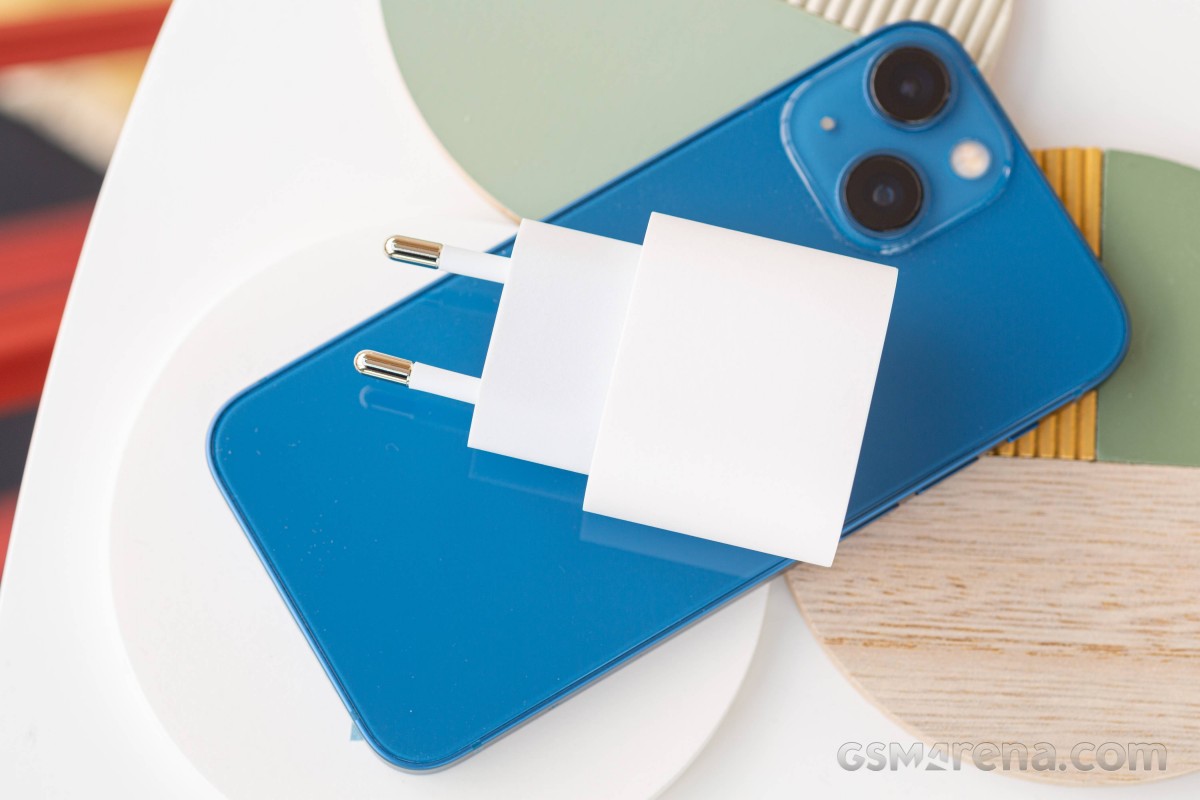 The iPhone 13 mini also supports fast wireless charging up to 15W (the 12 mini was limited to 12W). To get this 15W maximum, you need to use Apple's MagSafe charger. Otherwise, any Qi-compatible would do for slower 5W-7W charging.
So, if you charge the iPhone 13 mini with Apple's 20W adapter, it will refill 61% of its dead battery in half an hour.
30min charging test (from 0%)
Higher is better
Realme GT 5G (65W)
87%
Apple iPhone 13 mini
61%
Apple iPhone 12 mini
60%
Asus Zenfone 8
60%
Samsung Galaxy S21 5G (25W PD)
55%
Apple iPhone 13
54%
Samsung Galaxy S21 5G (18W QC3.0)
40%
Apple iPhone 11 (5W)
18%
The iPhone 13 mini reaches 85% in 50 minutes, while the last 15% require additional 34 minutes - meaning a full charge is achieved in 1 hour and 24 minutes.
Time to full charge (from 0%)
Lower is better
Realme GT 5G (65W)
0:39h
Samsung Galaxy S21 5G (25W PD)
1:13h
Apple iPhone 13 mini
1:24h
Samsung Galaxy S21 5G (18W QC3.0)
1:25h
Asus Zenfone 8
1:28h
Apple iPhone 12 mini
1:29h
Apple iPhone 13
1:46h
Apple iPhone 11 (5W)
4:00h
Speaker loudness and quality
The iPhone 13 mini offers the same powerful speakers as the iPhone 12 and iPhone 13 smartphones. The first speaker is inside the notch and doubles as an earpiece, when necessary, while the other one is next to the Lightning port, at the bottom.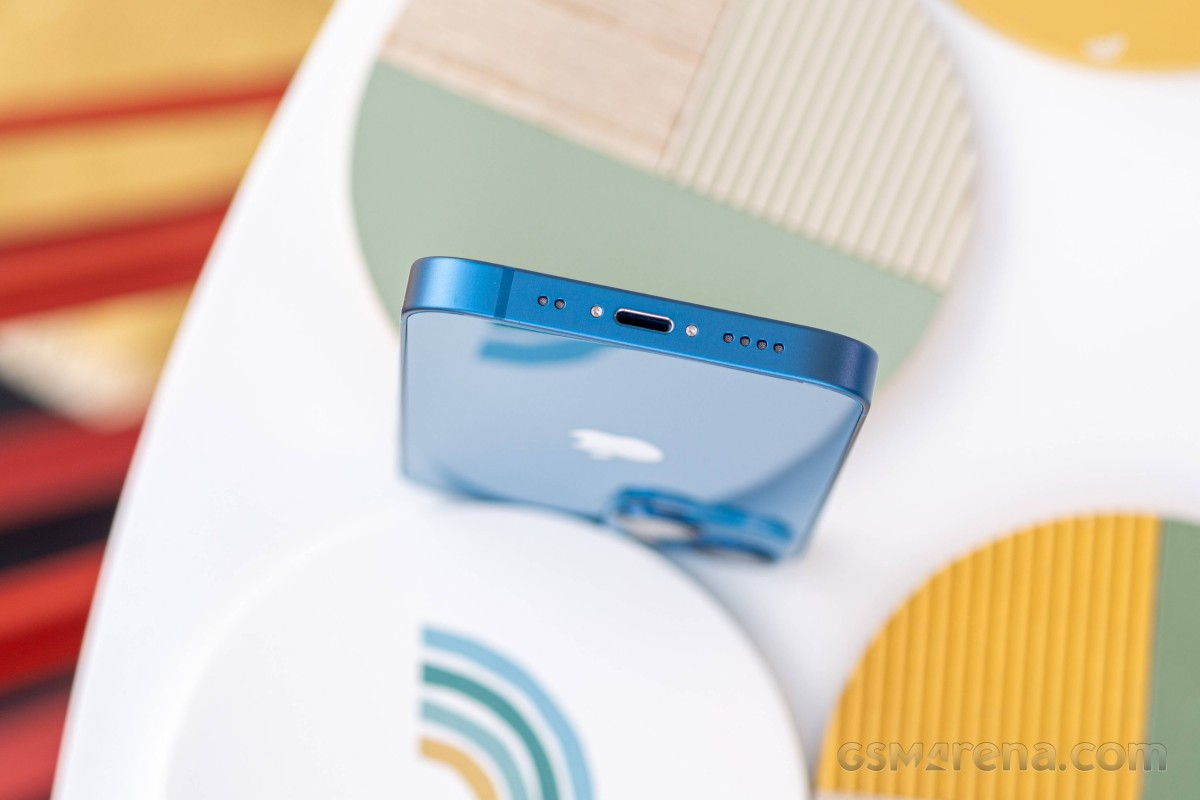 The audio setup supports spatial audio and Dolby Atmos, and we know we've said this before, but the output sounds exactly as promised - less directional and more spatial compared to non-iPhones.
The Apple consistency lives on with the iPhone 13 mini - it scored yet another Very Good mark for Apple!
You bet the audio quality is impressive - we can hear the bass, the mids are great, and the high notes are rich and sparkly. The iPhone 13 mini may be small, but it has one of the best stereo speakers on the market right now.
Use the Playback controls to listen to the phone sample recordings (best use headphones). We measure the average loudness of the speakers in LUFS. A lower absolute value means a louder sound. A look at the frequency response chart will tell you how far off the ideal "0db" flat line is the reproduction of the bass, treble, and mid frequencies. You can add more phones to compare how they differ. The scores and ratings are not comparable with our older loudspeaker test. Learn more about how we test here.