Shootout: iPhone 12 Pro vs. iPhone 12 Pro Max
The iPhone 12 Pro or the iPhone 12 Pro Max? That's probably one of the most common dilemmas of this generation, and aside from the size, the camera quality will be the deciding factor for which one to get. That's why we pitted those two against each other in various scenes, and here is what we found out.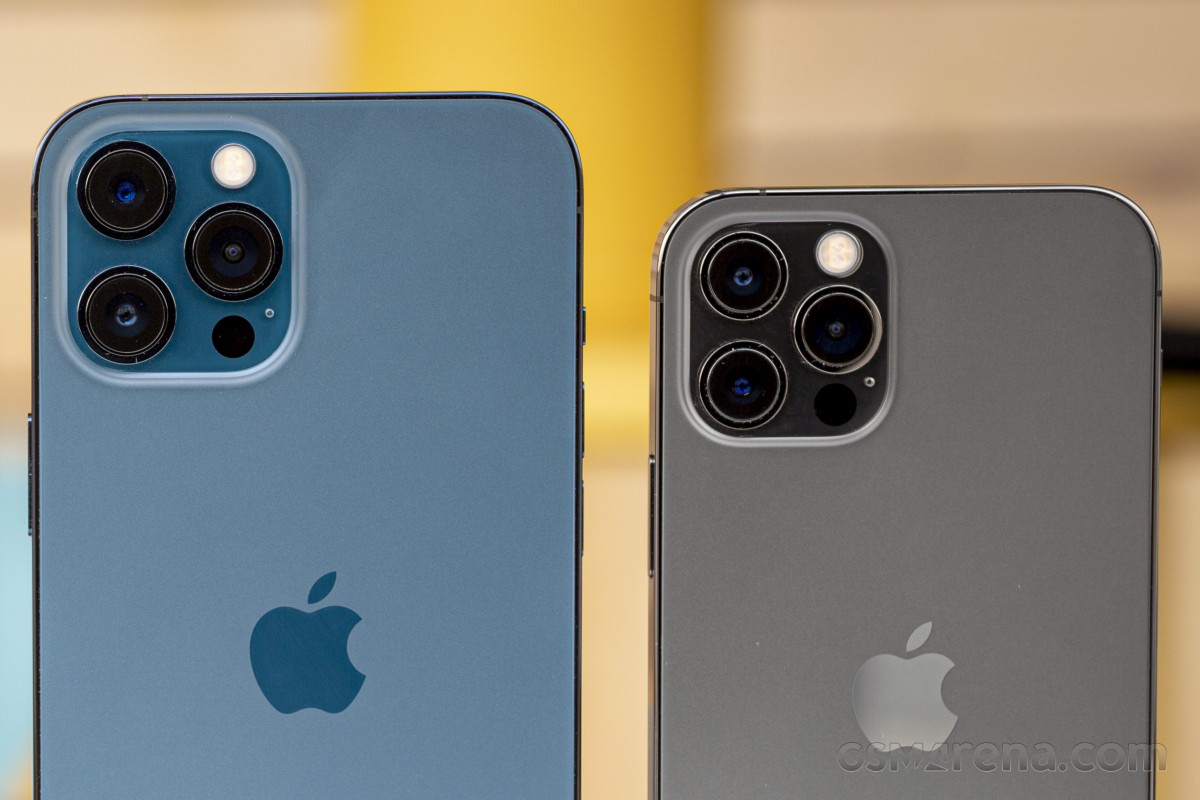 Photo Comparison
Let's start with the main camera. The Pro Max employs a bigger sensor with 20% larger pixels and new stabilization. It's still 12MP in resolution, like the Pro, with the same f/1.6 26mm lens, and it still uses the same Smart HDR3 and Deep Fusion processing Apple is offering across the entire lineup.
And when comparing side by side the photos we shot with these two iPhones, we can't see a single difference. Those are virtually identical in detail, contrast, colors, noise, and dynamic range.
Maybe we can see a bit more detail in the grass, or maybe it's just more sharpening. Or maybe we are seeing things that aren't there. But after looking through a lot of greenery, this is probably the only tiny difference we can find between those two, and still - we can't be sure it's as a result of the bigger sensor or the new stabilization.
And here are all samples we shot with those two. Feel free to use our compare tool (available on the desktop version of our website) and see for yourself how similar these photos are.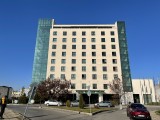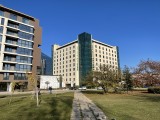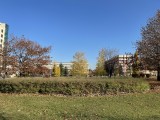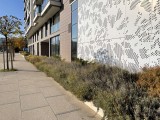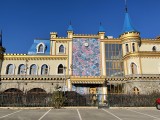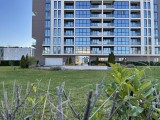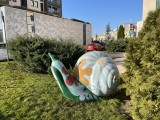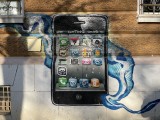 iPhone 12 Pro Max main cam, 12MP
The 12MP ultrawide camera is identical on both 12 Pro models - it's a 12MP sensor with 13mm f/2.4 lens. It is no surprise that the photos we took on both iPhones are absolutely identical.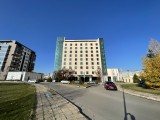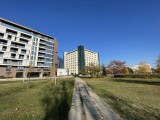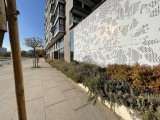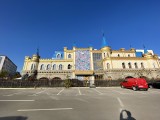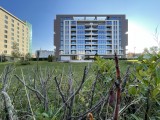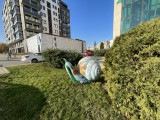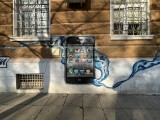 iPhone 12 Pro ultrawide cam, 12MP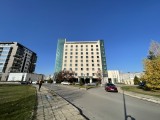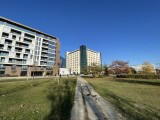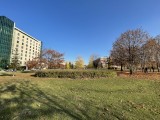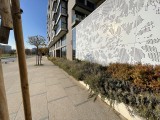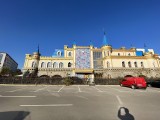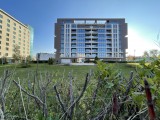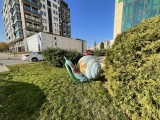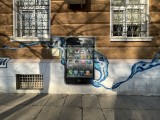 iPhone 12 Pro Max ultrawide cam, 12MP
Moving on to zooming. The 12 Pro and Pro Max have the same sensor for their telephoto snappers - a 12MP with 1.0µm pitch but use different optics. The regular Pro offers a 52mm f/2.0 OIS lens for 2x zoom, while the Pro Max has a 65mm f/2.2 OIS lens for longer 2.5x zoom.
And the first thing you'd notice is the magnification difference, of course. It's not a jaw-dropping gap between 2x and 2.5x zoom, but you can see smaller details on objects that were impossible to be captured on the regular Pro.
Other than that, the photos appear to be identical in quality - they show excellent detail, colors, contrast, and a good dynamic range.
You can compare the untouched samples below and see for yourself. These also demonstrate pretty well the zoom difference, so they may help you decide whether you need the extra magnification or not.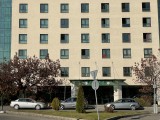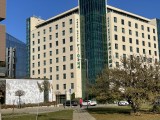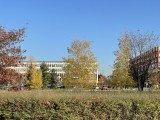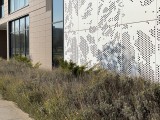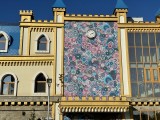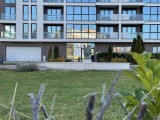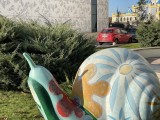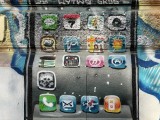 iPhone 12 Pro tele 2x camera, 12MP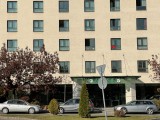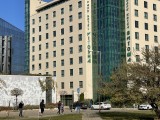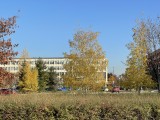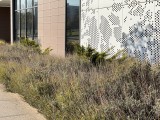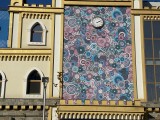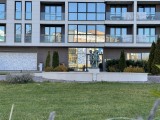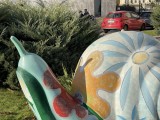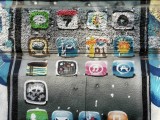 iPhone 12 Pro Max tele 2.5x camera, 12MP
Let's see some low-light photos now. Here the benefits of the new sensor and stabilization begin to show.
The first obvious difference we observed on the main camera is speed. The iPhone 12 Pro usually opts for 2s or 3s exposures for its Night Mode, while the 12 Pro Max is always locked at 1s yet achieving the same level of overall photo exposure. Of course, these are not 'shutter speeds' we're discussing here but the time the camera requires you to sit still while taking the shot.
So, the faster the Night Mode photos are taken, the lesser chance for blurred people and cars in the shot. The faster image stacking also means you sometimes get more detailed photos overall.
Here, you can see the difference in the noise levels between the Pro (2s) and Pro Max (1s).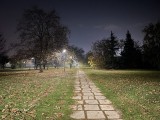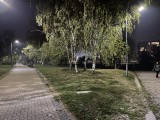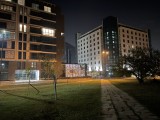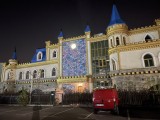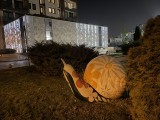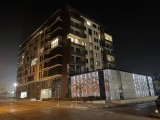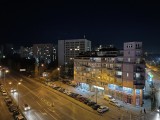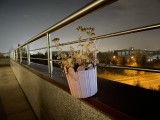 iPhone 12 Pro main cam (NM auto), 12MP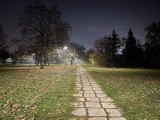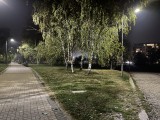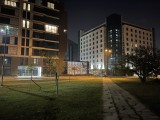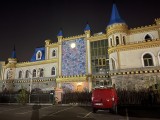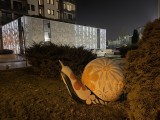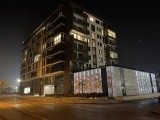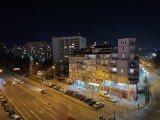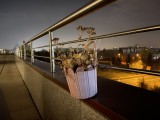 iPhone 12 Pro Max main cam (NM auto), 12MP
We shot the same scenes without Night Mode, too. The photos appear to be identical in quality - a bit darker and noisier than the Night Mode offers, and some highlights are blown.
Some further pixel peeping shows that the larger sensor on the 12 Pro Max sometimes allows the phone to drop the ISO - 5,000 on Pro and 4,000 on Max or 1,000 on Pro and 800 on Max. While the photos appear similar, thanks to the lower ISO setting, the noise levels on the 12 Pro Max are a bit lower.
We had to go a couple of times through these photos, and we'd say the difference is indeed marginal.
Until Apple ProRAW becomes available and professionals become utilizing it, they will hardly find any differences between the two cameras. The better stabilization and the larger sensor will beat the Pro's main cam when taking a single frame as they will allow for longer shutter speeds and/or lower ISO. But when taking multiple photos, they get stacked and then processed and processed, and as you can see - there is no difference in the end.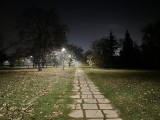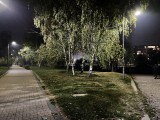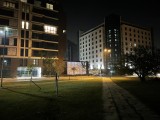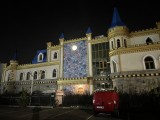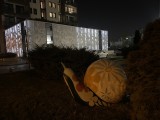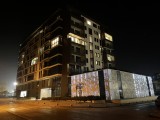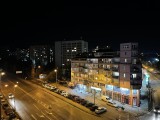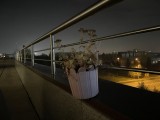 iPhone 12 Pro main cam (NM off), 12MP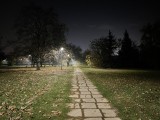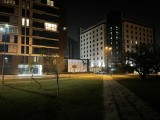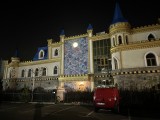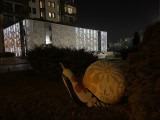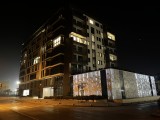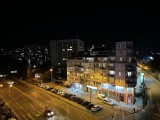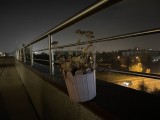 iPhone 12 Pro Max main cam (NM off), 12MP
For the sake of this comparison, we also shot some ultrawide photos. We didn't make any crops as those are expectedly indistinguishable. You can compare them with our integrated tool, of course.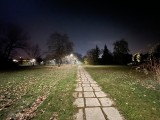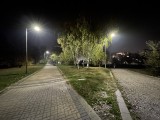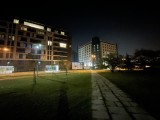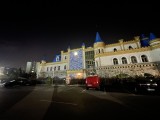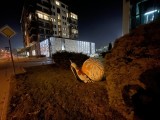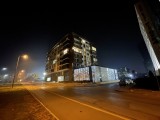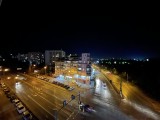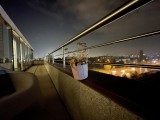 iPhone 12 Pro ultrawide cam (auto), 12MP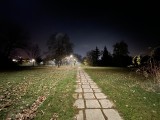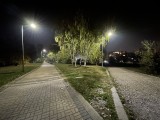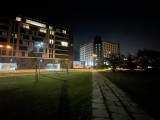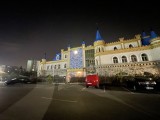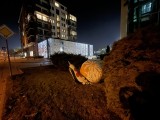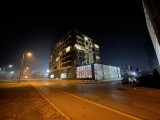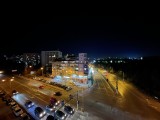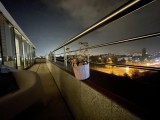 iPhone 12 Pro Max ultrawide cam (auto), 12MP
Let's look at some night photos from the telephoto snappers, too. The 12 Pro Max obviously offers longer zoom. It also has a darker optics f/2.2 vs. f/2.0 on the 12 Pro.
The iPhone 12 Pro Max saves a bit darker photos, expectedly, but it has more aggressive noise reduction. Indeed, its zoomed photos demonstrate lower noise, but some fine detail was also smeared with that noise and is gone. It's the usual tradeoff.
Of course, those zoom cameras don't always trigger - it depends on the available light. If the night mode icon pops up, this means the iPhones are going to zoom digitally instead.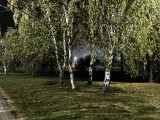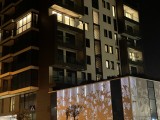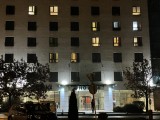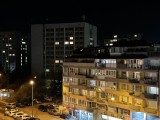 iPhone 12 Pro tele 2x cam, 12MP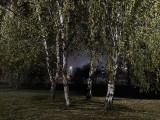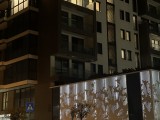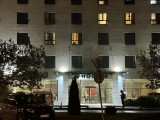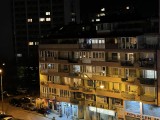 iPhone 12 Pro Max tele 2.5x cam, 12MP
Finally, we wanted to see if there is a difference in the highly proclaimed Night Mode for Portraits. Both phones turned out to be capable shooters for such scenes, but let's see them side by side now.
Both 12 Pro models shoot Night Mode Portraits with their primary camera, and the one on the 12 Pro Max seems to be saving the better ones. There is more detail, less noise, and the chance of blur is definitely lower thanks to the new type of stabilization. It also chooses 1s or maximum 2s exposures, whereas the regular Pro always opts for 2s or 3s exposures.
You can compare the samples side by side here.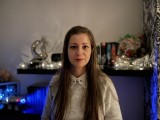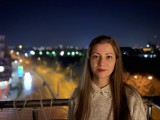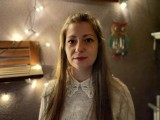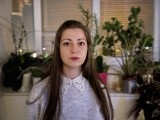 iPhone 12 Pro Portraits with Night Mode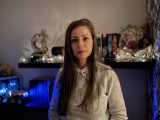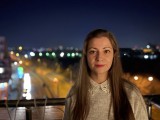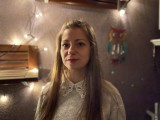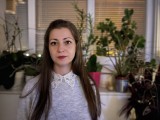 iPhone 12 Pro Max Portraits with Night Mode
Video comparison
It's time to look through some videos, shall we?
First, we shot two daylight videos at 4K@30fps with the primary camera, and they appear to be identical. Everything looks the same - detail, contrast, dynamic range, and noise. The level of details isn't impressive, but the rest is excellent.
Then we found out that the grass is a bit more developed on the Pro Max than the regular Pro. It's a minor difference, and it's a blink, and you miss it a thing, but it's there. It's still not a good-looking grass, so don't open your wallets just yet.
Here, you can compare screen grabs from the 4K footage on both phones.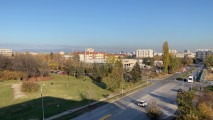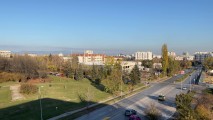 iPhone 12 Pro • iPhone 12 Pro Max
And here are the two videos.
The new IBIS stabilization on the iPhone 12 Pro Max should provide an edge over the regular Pro when shooting videos while walking or panning. Sensor-shift can counter the rotational camera movements on top of the standard X- and Y-axis movements.
Well, we tried our best, but both phones seem to be equally good at countering whatever we did. First, we walked a bit and tilted the phones while panning. Then we went a bit more aggressive in the second part of the video as we rotated the phones around the axis that's perpendicular to their plane. And yet, whether it is OIS+EIS or IBIS+EIS - both did a fantastic job!
This wasn't enough for us, so we did more! We captured side-by-side 4K videos while walking on both 30fps and 60fps. And guess what - these are amazing on both iPhones.
Then we captured the same videos while running. And Apple once again wowed us with its proficient stabilization across both phones. Nice!
Finally, we took some low-light videos only to find those similar, too. It took us some eye-popping pixel peeping, and the only hint of a difference we find in these shadows where the 12 Pro Max exposes a tiny bit more detail.
Here, you can compare screen grabs from the 4K footage on both phones - they indeed are similar in quality.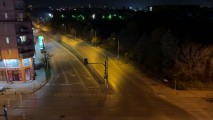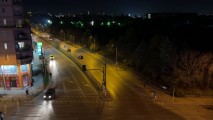 iPhone 12 Pro • iPhone 12 Pro Max
And here are the two videos.
Conclusion: Both the iPhone 12 Pro and 12 Pro Max are excellent shooters, and they often take photos and videos which are indistinguishable in quality. The most notable difference is the longer reach on the 12 Pro Max's telephoto camera, which also takes less noisy but less detailed low light photos.
The 12 Max Pro is faster to process Night Mode shots and they have a higher level of captured detail and less noise in specific scenarios like Portraits. Blurred cars and people are also less of an issue in the Night mode photos taken by the Pro Max.