Exclusive camera with pro features
The improved camera hardware Apple introduced with iPhone Series 12 turned out to be exclusive to the iPhone 12 Pro Max. We've talked about that through our iPhone 12 reviews, and today we are finally going to find out if this Pro Max camera is praiseworthy.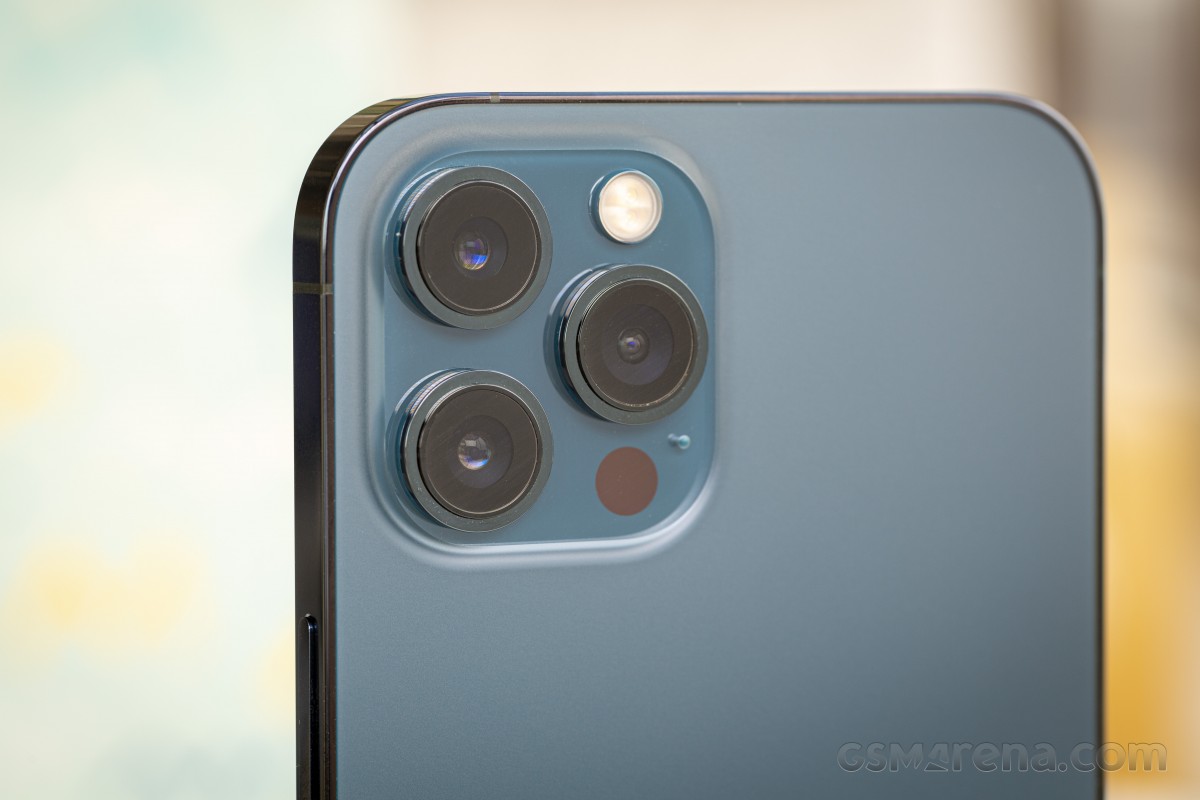 The iPhone 12 Pro Max offers a triple 12MP camera on its back, just like the regular iPhone 12 Pro and 11 Pro, but the hardware is different. The LiDAR scanner assists the autofocus and helps take portraits with realistic defocused background.
The selfie camera is identical across all four iPhone 12s - it's a 12MP snapper with fixed focus. The Structured light camera used for Face ID assists the Portrait mode for selfies.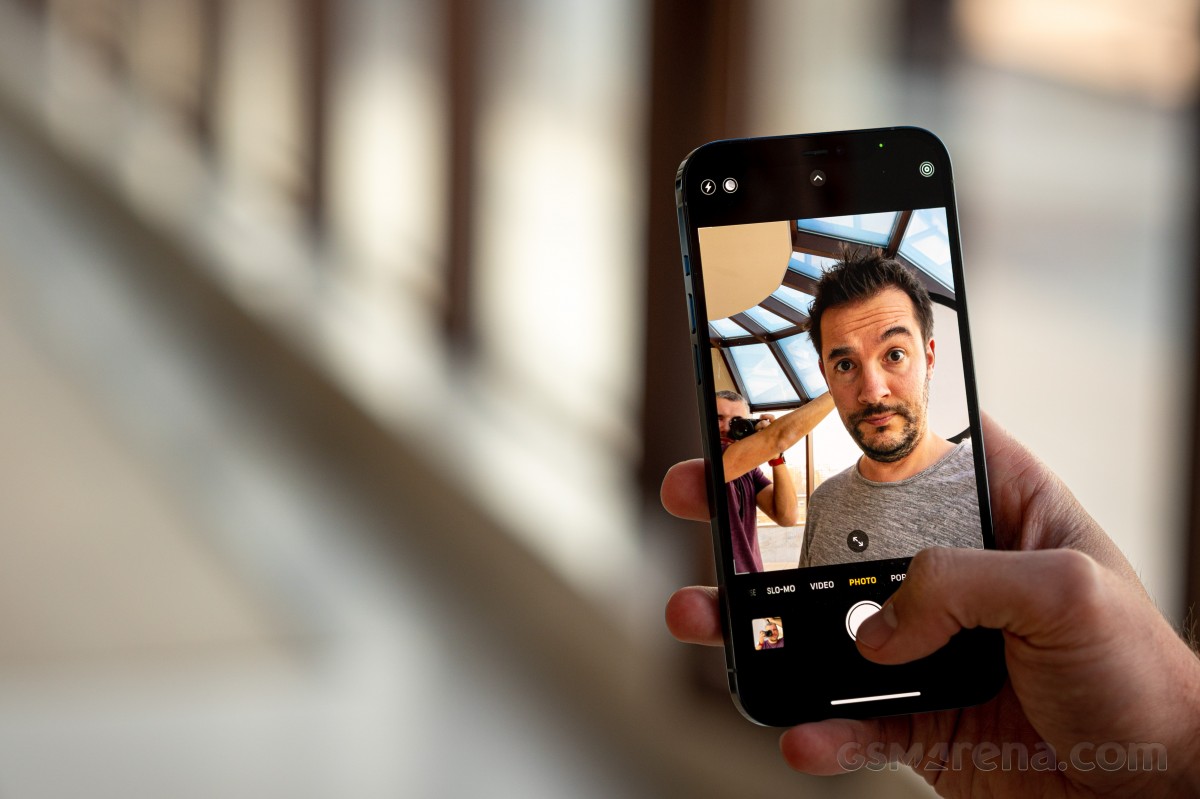 The primary camera features the first major upgrade in a long time - it still uses a 12MP sensor, but now, it is 47% larger than the iPhone 11 Pro and 12 Pro's with bigger 1.7µm sensor pixels. This should help it capture better low-light photos with less noise. The lens is still 26mm f/1.6, but it is not optically stabilized. Instead, this camera uses sensor-shift stabilization, meaning it's the sensor that is stabilized in real-time and not the lens akin to the in-body stabilization or IBIS seen on many large-sensor digital cameras.
The sensor-shift stabilization moves the entire sensor to counter shake instead of shifting the lens. The more space the sensor is allowed to move within its frame - the better the stabilization. And since the sensor is just a single piece on a flat surface - adjustments happen much faster than on a seven-piece optical lens assembly. To be specific, the sensor-shift stabilization on the iPhone 12 Pro Max allows for up to 5,000 adjustments per second.
Sensor shift stabilization should be better than OIS in low-light photos, allowing for longer shutter speeds.
The new sensor-shift stabilization should allow for better video stabilization, too. Unlike OIS, this system can also counter the camera's rotational movements in addition to the usual X- and Y-axis movements.
The ultrawide camera uses a 12MP imager, too, with smaller 1.0µm pixels and 13mm f/2.4 lens. The focus is fixed, and there is no stabilization whatsoever. This camera, like the main one, supports Night Mode. There are no exclusive features on the ultrawide shooter for the 12 Pro Max - it is the same cam across all four iPhone 12 devices.
But the telephoto snapper on the Pro Max has been improved with longer-range zoom lens - it can now offer 2.5x optical zoom. The lens is now 65mm f/2.2, optically stabilized. This camera supports PDAF, but what it cannot do is Night Mode.
The Portrait Night Mode is available only on the main camera.
The LiDAR Scanner assists the main and portrait cameras with detailed depth maps for portraits and faster autofocus in low-light conditions. One might say this is the iPhone's fourth camera.
Finally, the selfie camera uses a 12MP sensor with 1.0µm pixels and a 23mm f/2.2 lens. The focus is once again fixed. When using portrait mode on this camera, it captures a depth map with the structured-light 3D scanner, and we've seen it do some impressive portraits.
All cameras support up to 4K@60fps video capturing with Cinematic Stabilization (EIS, EIS+IBIS/OIS) and Expanded Dynamic Range. Dolby Vision HDR capturing is possible on all cameras at all framerates.
Camera app and features
The viewfinder of the default camera app is mostly unchanged since iOS 13 and the iPhone 11. You can see outside of the viewfinder thanks to the cameras' precise calibration. It allows seeing what will be left outside the frame in real-time by overlaying several cameras' input. This really makes for a more immersive camera experience, and if Photo/Video Capture Outside the Frame is enabled, then you can later expand your footage from the Photos app if something important was cut.
The new Apple image processing that's possible thanks to the new A14 chip includes Smart HDR 3, Night Mode (excluding telephoto), and Deep Fusion.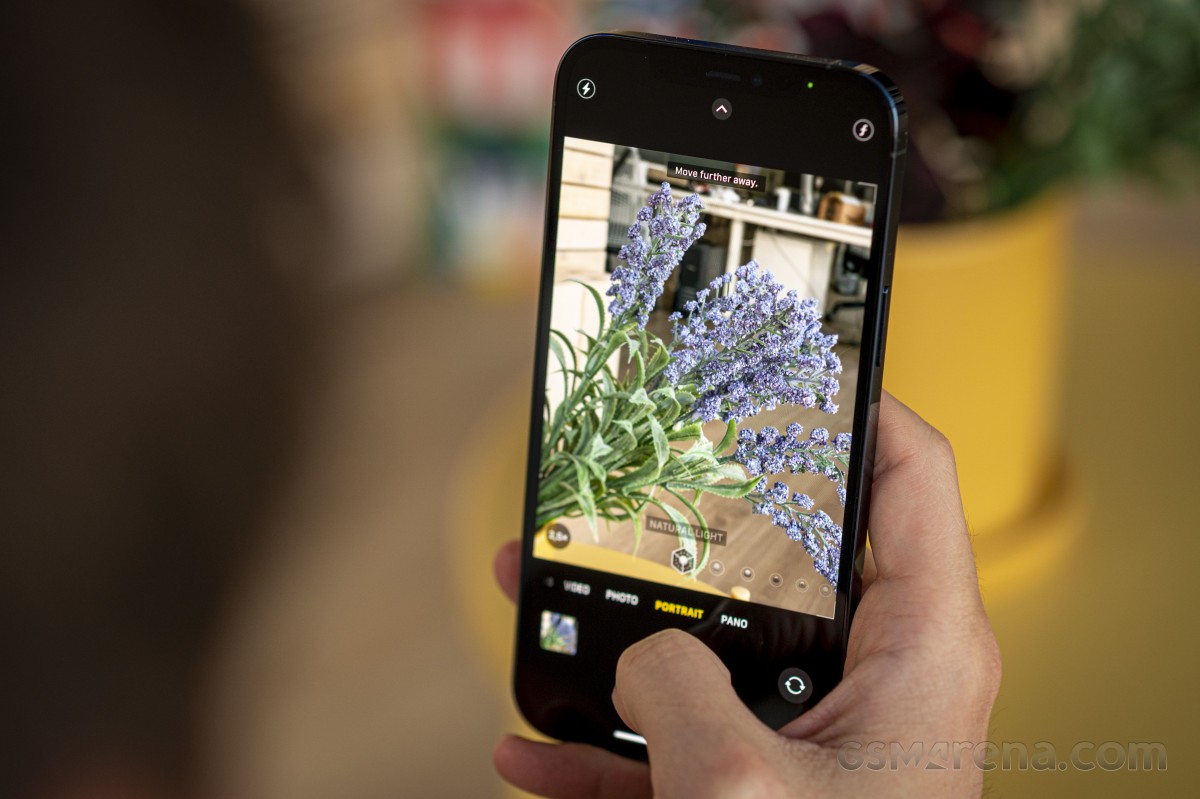 The Smart HDR 3 name speaks for itself - it's an improved HDR processing algorithm used in scenes with challenging light conditions.
The Night Mode icon pops up automatically when a low-light occasion presents itself, and it will take a pseudo-long-exposure shot, handheld, of course. You will see the seconds suggested next to the Night Mode icon, but you can change the exposure time or altogether disable it with a tap. Usually, the phone picks exposure times of 1-2 seconds, but sometimes it will allow you to go for up to 10 or more seconds depending on the available light. You can use this mode on all cameras but the telephoto. The Night Mode Portraits, exclusive to iPhone 12 Pro and Pro Max, are shot with the main camera.
Deep Fusion is used when light conditions aren't ideal, say, indoors. It triggers instead of Smart HDR and Night Mode. Deep Fusion uses four frames before you hit the shutter, four more once you do, and one long exposure shot. The 16-core Neural engine will select the best frames and create a high-quality HDR photo that is very detailed, sharp, and natural-looking. The Neural processor's machine learning process analyzes the image being taken and processes them differently depending on what's in the frame - say, sky, foliage, or skin tones. Meanwhile, structure and color tones are based on ratios obtained by the Neural unit on the A14 CPU.
As usual, all cameras talk to each other, so they already know the correct exposure and tone mapping settings when you switch between them. This applies for both stills and videos.
The camera interface is mostly unchanged. You swipe between modes and have a couple of settings you can uncover with an upward swipe - flash, night mode, live photo, photo aspect, exposure compensation, and filters. In video mode, you can change the resolution and frame rate straight from the viewfinder.
The iPhone 12 Pro Max will support shooting in ProRAW format, but this will be added via a firmware update later on.
Some of the more advanced settings are hidden withing Settings -> Camera.
Photo quality
The primary camera saves 12MP photos, and those are pretty good. If you've expected these to be different from the iPhone 12 and 12 Pro - we'd have to disappoint you. These seem to be identical to the daylight images saved by the rest of the iPhone 12's, and the 20% larger sensor pixels won't give you more detail or better foliage.
Let's take a closer look. The images indeed look nice with high contrast, low noise, accurate white balance, and realistic colors. The dynamic range isn't over the top, and Apple has a more natural approach to it.
There is more than enough detail, too, but even with the new large sensor, intricate objects remain difficult and aren't processed properly - they are either smeared or deformed. The grass is smudgy and then over-sharpened to mask that, bushes as well, windows' blinds aren't ideal, and people are hit and miss.
Then there is the shallow depth of field courtesy of the new f/1.6 lens, but that's not an issue per se. Until it is - if you want to shoot some closeups, you may want to move a bit farther, or parts of the subjects will be blurred.
Overall, those are good photos, but Apple needs to tune its processing better. Maybe less sharpening and more efforts on high-frequency detail instead of HDR would help.
The 12MP ultrawide photos are excellent. They are impressively wide and offer a proficient distortion correction that strengthens warped objects and keeps fine detail mostly intact. Nice! You can turn the automatic correction off if you prefer an even wider field of view at the expense of some warping in the corners.
The captured detail is good at the center and average around the edges. The foliage is a challenge for the processing, again, and you can spot some noise leftovers, mostly in areas of uniform colors. Other than that, the photos offer great contrast, accurate white balance and color presentation, and a reasonably high dynamic range.
The 12MP 2.5x zoomed photos from the tele camera are superb - the resolved detail is a lot even with the occasional hit and miss grass or tree - the defects are not as prominent as on photos from the main camera.
So, in addition to the excellent detail, we also observed high contrast and once again - spot on white balance and colors. We appreciate the well-tuned HDR processing and the rather balanced dynamic range across all snappers, including the telephoto.
Moving on to some nighttime images. Apple's Night Mode triggers automatically in low-light scenes, but the first thing we noticed that's different from the rest of the iPhones we've reviewed is that the Night Mode chooses faster exposure times (1s instead of 2s or 3s) or sometimes it doesn't even pop-up.
You can't really opt-out of it unless you manually force it off each time it pops up. And there is no need to pay attention to what is or isn't happening. Sure, you can turn this feature off each time or correct the suggested exposure time, but we advise using it as is. It doesn't always pop-up, but even when it does - the Night Mode opts for 1s exposure, and the image is saved instantly. Since the exposure time is 1s instead of 2-3-4s, you won't have (that much) blurred moving objects like cars or people.
The first set of photos we offer you below were shot on Auto, and for most, if not all of them, the algorithm chose 1s exposure time. The images are admirable - detailed and low on noise, with perfectly balanced exposure and preserved color saturation.
The highlights are handled very well, too, while the shadows aren't brightened unnaturally and remain rather realistic and as seen on the spot. Apple aims to take a good night photo instead of turning the night into a day, and we can get behind that.
If you intentionally disable the Night Mode when suggested, the 12MP photos will be saved with lower sharpness and contrast, and the colors may look a bit desaturated. The noise is still handled well, but the photos are darker and with more clipped highlights.
Still, even without Night Mode, the images do look good, and we are sure if you have the patience and skills to shoot and edit in RAW, you will get some stunning shots at night with this camera. RAW will always allow you to extract better images than any artificial algorithm, let alone an overprocessed fest like the combination of Night Mode, Smart HDR, and Deep Fusion.
The ultrawide camera on the iPhone 12 Pro Max offers Night Mode, as expected, and it always fires unless disabled. The 12MP ultrawide photos shot with Night Mode are okay - they have balanced exposure and well-restored highlights, offer a lot more detail than the regular ones even if they remain soft, and the colors are mostly preserved. They are far from great but quite usable, especially for sharing in chats or social networks where no one will be pixel peeping.
We don't recommend turning off the Night Mode for the ultrawide images. You'd end up with dark photos with poor detail, washed-out colors, and a ton of noise.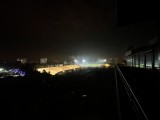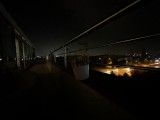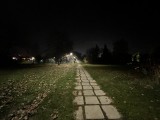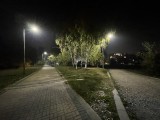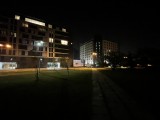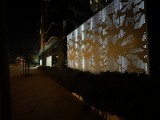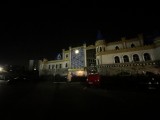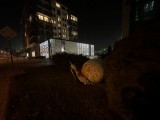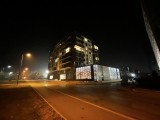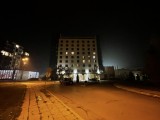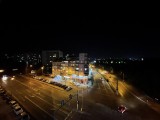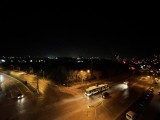 Ultrawide camera (NM OFF), 12MP
The 12MP tele camera sometimes works at night, and that depends on the available light. If the luminance goes beyond some fixed point, the 12 Pro Max uses its primary camera and digitally zooms instead.
Night Mode isn't available on the zoom camera. If you see the Night Mode icon appear on your viewfinder while shooting in 2.5X zoom, this means the iPhone has switched to its primary camera and will be digitally zooming instead. The Night Mode pop-up on the telephoto camera is the tell-tale sign for when the phone would use a digital zoom of the main camera.
So, the 12MP native 2.5x zoomed photos are excellent. Sure, they could be a bit dark at times, but they offer a lot of fine detail and good contrast. The noise is handled very well, and sometimes it can be completely eliminated. Finally, the colors are kept natural, and while some desaturation does happen, it's rather rare.
We think given the right subject, you all will be happy with the telephoto images at nighttime.
We didn't really miss the Night Mode on the tele camera, but we have to wonder why Apple didn't allow it here, too. Maybe it will premiere on the iPhone 12S, who knows!
And here are a bunch of 2.5x digitally zoomed photos, which look good on the iPhone's screen, but unpleasant elsewhere.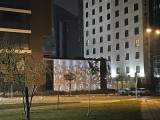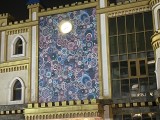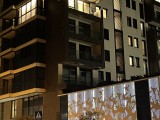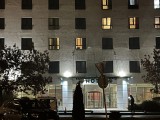 2.5X digitally zoomed photos, 12MP
You can also look at our photo compare tool and see how the Apple iPhone 12 Max stands against some of its rivals.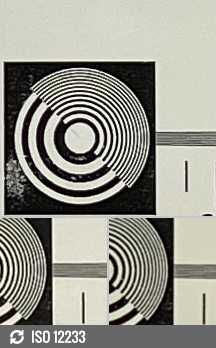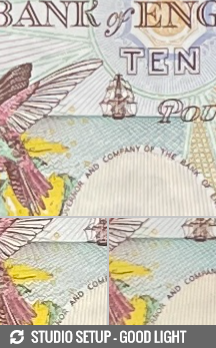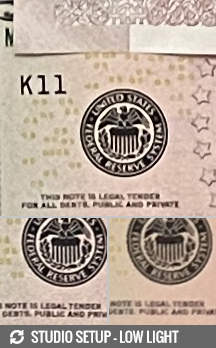 Apple iPhone 12 Pro Max vs. Apple iPhone 11 Pro Max and the Apple iPhone 11 XS Max in our Photo compare tool