Google released the first developer preview of Android 14 and it brings our first-ever look into the next version of the OS. We also get to see a fresh new logo design that looks to be inspired by NASA space mission patches. Android 14 will focus on optimizing background processing to ensure optimal resource consumption and improved battery life.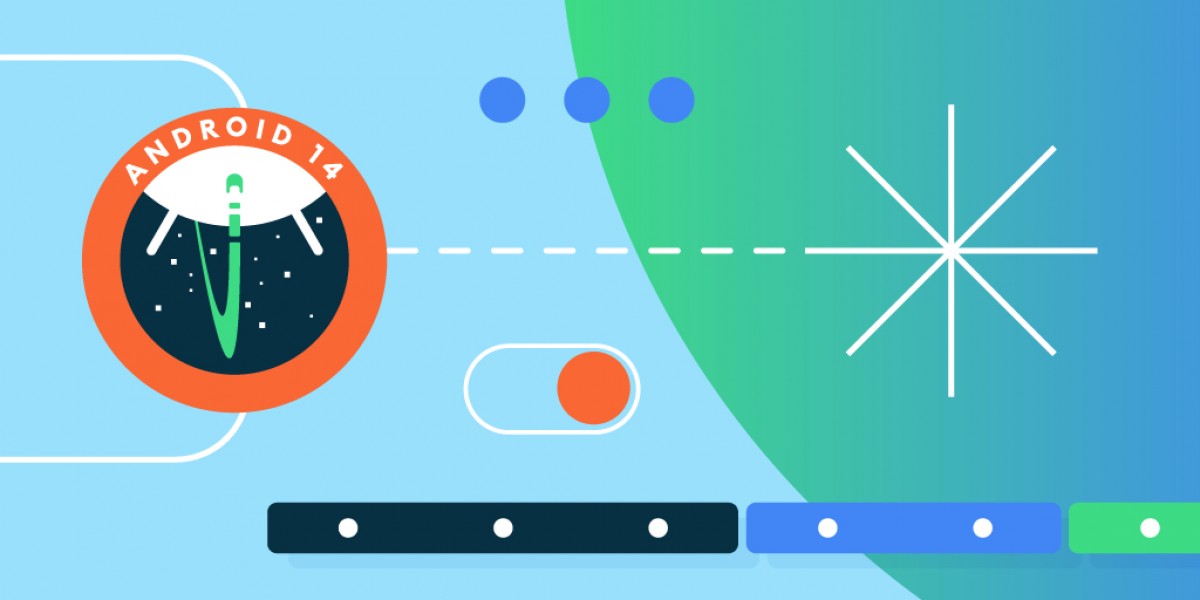 The new OS version is made with tablets and foldables in mind. Google says Android 14 "builds on the work done in Android 12L and Android 13 to support tablets and foldable form factors" meaning we can expect even more optimizations for big screen devices.
Security is a big factor of every new Android release and version 14 will block installation/sideloading of old Android apps that target older versions of the OS. To be more specific – Android 14 will not allow you to install apps with a targetSdkVersion lower than level 23 which corresponds to Android 6.
Google is also bringing a ton of system-level security enhancements including runtime receivers and read-only dynamic code loading to prevent any possibility of code injection. Credential Manager and Passkey support are also onboard for easier authentication and password management.
Android 14 will come baked with a neat accessibility feature dubbed non-linear font scaling. Users will be able to scale system fonts to 200% and the OS will also apply specific scaling for smaller sub-menu text items. Android 14 will also offer new personalization options that build up on the efforts seen in the Material You design introduced in Android 12.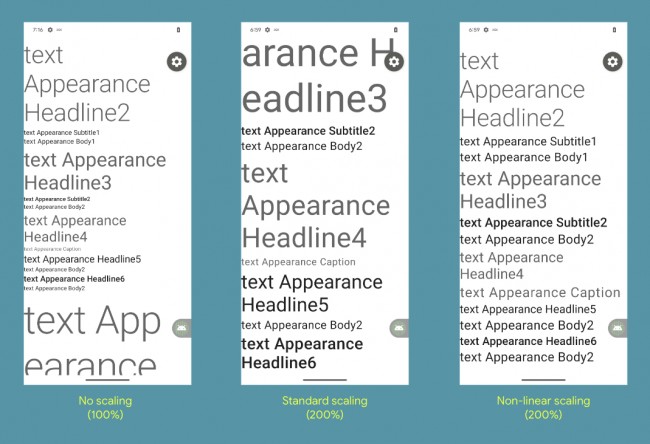 Android 14 non-linear font scalling
Android 14 Developer preview 2 is scheduled to drop in March and Google will continue to drop new developer releases each month until July when we can expect the second Android 14 stable release followed by the consumer-ready version around August/September.

Android 14 DP 1 is compatible with the Pixel 7 Pro, Pixel 7, Pixel 6a, Pixel 6 Pro, Pixel 6, Pixel 5a 5G, Pixel 5 and Pixel 4a 5G. You can head over to the official Android developer portal to download the system image for your specific device.
S
Yes But a smartphone is something someone brought So it's there property too do whatever they want with it Adobe flash player really is very special too gamer's And Adobe should of just keeped supporting it forever First ...
S
Yes Many of the apps here are because of adobe flash player yes or some other flash player The gaming website still host the flash games on there website and the gamer's still play the games on the game website Google and mainst...
S
Not ever app here is on the Google play store But there all android apps Some have hardware requirements as well for compatibility reason So you need sideload APK or download from alternative app store Aptoide & uptodown are good a...
ADVERTISEMENT