Introduction
More than a year has gone by since Google's release of Android 11, so you know what that means, right? Android 12 is finally here, rolling out to Pixels that Google still supports. Despite continuing with the 'boring' dessert-less naming scheme, the company has packed quite a lot of new stuff into this iteration of its mobile operating system, more than we've been used to lately, so we took a deep dive and explored what's new in Android 12 - features that are live now on Pixels and of which some may eventually make it to other devices running Google's OS.
Like its predecessors, Android 12 went through months of iterative development, with a bunch of developer preview builds making way for public betas and now it's time for the 'final' release to drop. While Android 11 didn't really introduce any major groundbreaking features, Android 12 comes with the biggest redesign in years - an entirely new paradigm of approaching the user interface, through its theme engine that dynamically adjusts all UI elements based on the wallpaper you've chosen.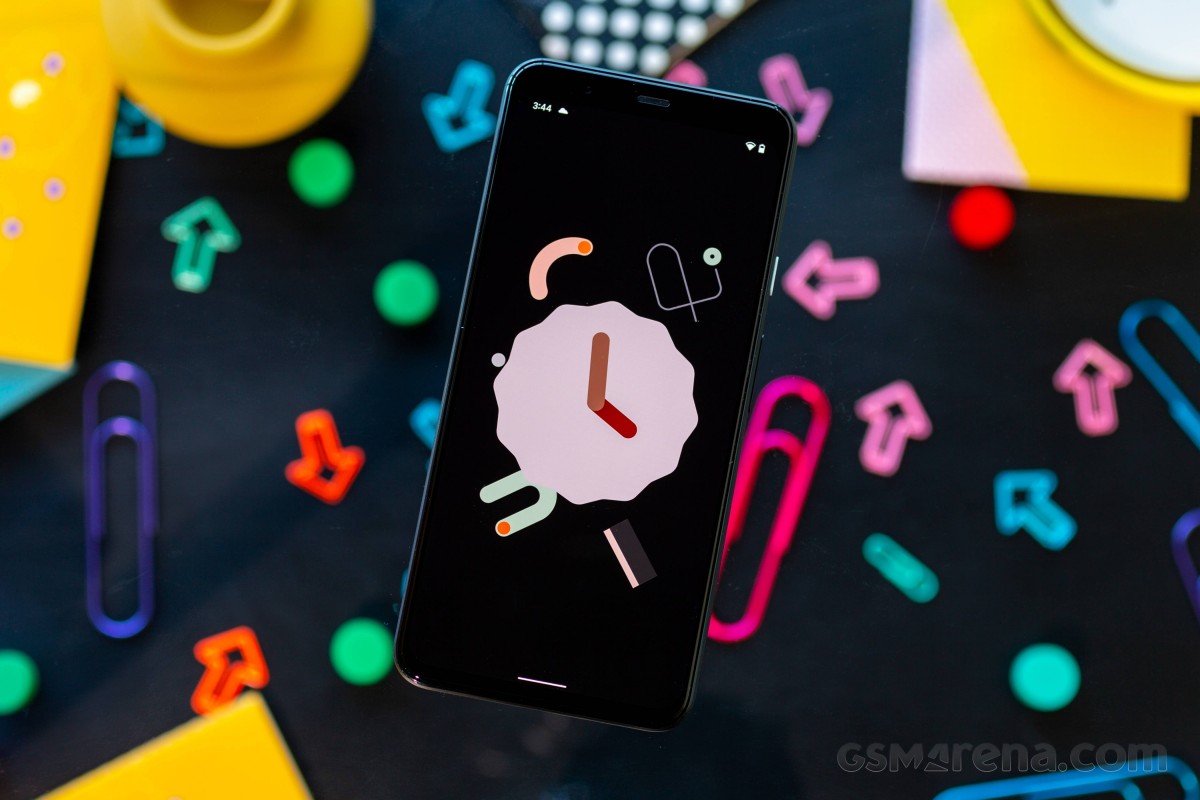 This is auto-customization at its finest, and we'll definitely start this review by looking at that. But that's not all - Google has packed other new things into the release as well. Animations have been redone to feel more fluid, motion on screen is smoother, there's a new Privacy Dashboard, indicators for when apps are accessing the mic or camera, the ability to share approximate location information only, support for scrolling screenshots, new conversation widgets, and of course the notification shade has been redesigned - that's a meme at this point because it happens with every new Android release. This time around, however, there's also a very big redo of the Quick Settings tiles to go along with it.
Android 12 new features at a glance:
Automatic theming system based on your chosen wallpaper
New Material You design language throughout the OS and Google apps
New widget picker in the Pixel Launcher, with new widgets for Google apps
Redesigned Quick Settings with integrated smart home controls
Fresh new lock screen and Always-on Display look
Universal on-phone search in the app drawer
Easy link sharing from Recents
Extra Dim screen setting, improvements for picture-in-picture and auto-rotate
Support for scrolling screenshots
New Power menu, new setup wizard, and new emoji
Improved performance and fluidity
New Privacy Dashboard, camera and mic usage indicators
Note that all of the new features we are discussing in this review are currently available for Pixels only, and as always, it's up to the other Android device makers if they adopt all of them or a small subset (or anything in between). So while we are very curious to explore what's new in the latest version of the OS, we don't know how many of these things will ever launch on handsets that aren't made by Google. This has always been the state of Android updates, and we're putting this out in the open so you don't have unrealistic expectations.
As usual, expect Android skins that stay close to stock to eventually incorporate most of these features, while the heavy ones that stray far from what Google does are the least likely to get the user-facing stuff. That said, the under-the-hood improvements should theoretically be there for everybody once Android 12 updates start rolling out en masse.
That's it for the introduction, we invite you to join us over the next few pages as we take a look at everything that's new in Android 12.
S
I am not feeling happy about Android 12 update. The interface is looking very ugly. Over all my handset performance is not going good. Ringtone is going cut while ringing. Unwanted system pop up are arriving while unlocking also pop up window flickri...
G
Hi, after update to android 12 from 11, I have problems to synchronize the contacts with my car multimedia. In Android 13 the problems remained the same. I do multimedia up-date software, but the problems with synchronization are there. With Android ...
m
why does google still not have options to sign out of most google services?,and why has google included sign in by a third party allowed in their latest chrome browser?why does google calculator also need to use my data in the background,all google s...