All iPhone 15 models have slightly larger batteries than their predecessors, exact capacities revealed
Apple is and always has been notorious for not publishing the actual battery capacities of its devices as part of its spec sheets, and so if you're interested in the exact numbers you generally have to wait until people get the new iPhones in hand and disassemble them.
Or, like in today's case, wait for China's regulators to certify the new models for sale in the country. Such a certification is exactly what surfaced today, revealing the fact that all four iPhone 15 models have ever so slightly larger batteries than their predecessors. Let's dive in.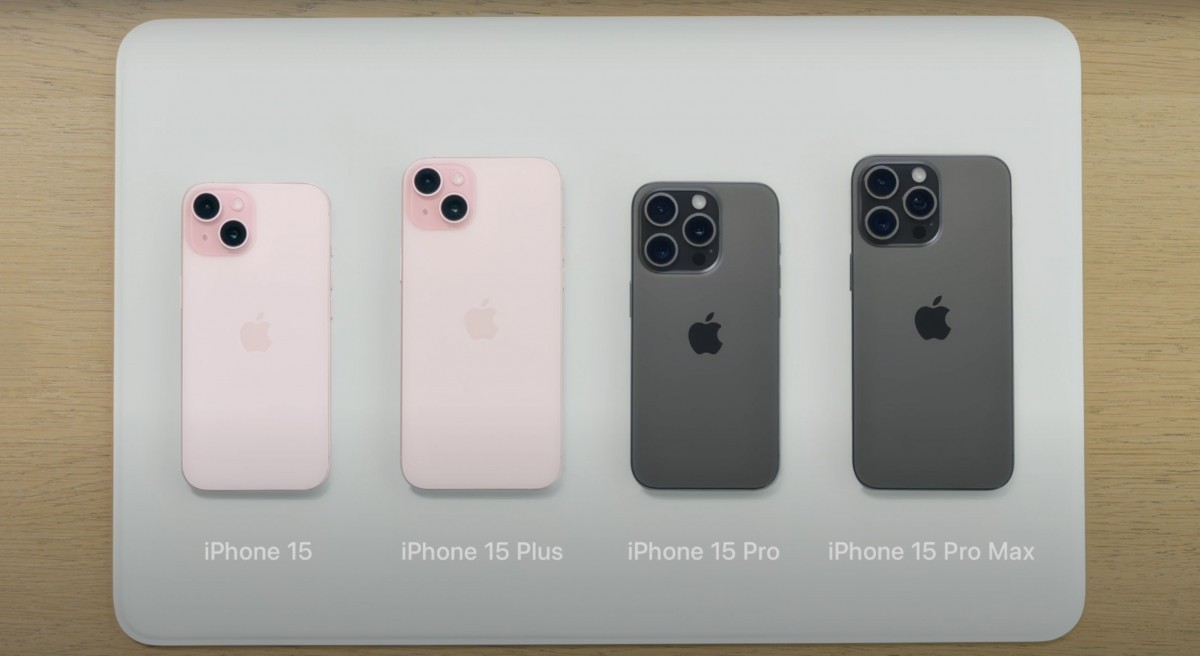 The iPhone 15's cell is 3,349 mAh, up from 3,279 mAh on the iPhone 14. The iPhone 15 Plus gets 4,383 mAh, up from 4,325 mAh on the iPhone 14 Plus. The iPhone 15 Pro's battery capacity is 3,274 mAh, up from 3,200 mAh on the iPhone 14 Pro. Finally, the iPhone 15 Pro Max beats them all with its 4,422 mAh cell, up from 4,323 mAh in the iPhone 14 Pro Max.
These increases are, as you can see, minute. So if there will be any noticeable improvements in battery life, they will most likely come from more efficient chipsets and screens - not from these under-100 mAh gains in battery sizes.
The iPhone 15, iPhone 15 Plus, iPhone 15 Pro, and iPhone 15 Pro Max were unveiled at a special event on Tuesday, and they all went up for pre-order today in dozens of markets globally.
M
Iphone 15 pro max 4441mah.
Stop the presses! Apple increased ridiculous battery sizes to...still ridiculous battery sizes. What a joke. I have already written this remark in another post but I'll repeat it anyway. If you have a small battery the effects of degradation wil...
?
If Apple sells with everything best in industry this year, what will they sell next year? They can't innovate so they upgrade slowly just so iPhone sales stay and apple fans keep buying the new models.
ADVERTISEMENT