Updated 21st Feb '18 Apple released iOS 11.3 & tvOS 11.3 Beta 3 this week - and AirPlay 2 has been removed. We're unsure at this juncture if AirPlay 2 will make it into the iOS 11.3 and tvOS 11.3 releases, we'll update this feature once we know more.
Updated 8th Feb '18 Apple released iOS 11.3 & tvOS 11.3 Beta 2 this week, so we revisited AirPlay 2 to see how it's coming along.
AirPlay 2 iOS 11.3 Beta 2 [Update]
In our first look, we praised AirPlay 2's ability to stream to two devices with no drop-outs while maintaining quality. However, it was wrapped in some of the usual Beta bugs. We updated our iPad Air 2, 4th and 5th Generation Apple TV's and revisited.
Using AirPlay 2 to stream to both Apple TV's seemed slightly faster when making the initial connection. This time we had only a single volume control for both sources meaning that we had to move from room to room to balance the initial volume. It would be preferable to see the separate volume controls for each source. We briefly saw this in Beta 1, but it appeared inconsistently - in Beta 2 we didn't see this option at all.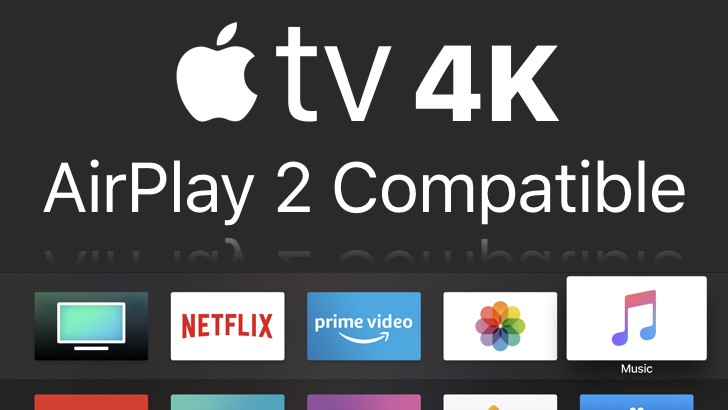 Much improved was the ability to control AirPlay 2 through the Apple TV's themselves without using our iPad Air 2. We could now control and stream our music from one Apple TV to the other.
We also noticed within the iOS Home app, we could pause and resume the music on the Apple TV's by touching the named Apple TV. Not sure how useful this is but it could be more relevant to AirPlay 2 dedicated speakers such as the HomePod.
Of course, being a Beta it's not without expected issues. While using AirPlay 2 we selected an original AirPlay speaker. The expected result was both Apple TV's should stop playing with the music resuming only on the AirPlay speaker as it's not AirPlay 2 compatible. While the source Apple TV paused the second Apple TV didn't, and the music didn't stream to the AirPlay 1 device at all.
It was good to see that the Beta resolved many niggles that we initially encountered within Beta 1:
Beta 1 broke the play/pause button on the Apple TV's for all content within all apps - that's now fixed and may have been as a result of the play/pause functionality that is now within the iOS Home app.
AirPlaying a movie from the iPad to a single Apple TV has also been fixed, this was broke within Beta 1. If you select multiple AirPlay 2 devices while playing video only the audio is sent to the devices - useful for listening to audio from music videos.
Beta 1 also broke the ability on our iPad Air 2 to control music through Control Center. Happy to say this is also fixed
AirPlay 2 will boast a collaborative "Up Next" feature for sharing playlists with friends, but we're still unable to find this functionality in Beta 2.
AirPlay 2 at its core has been solid for us and the periphery is much much improved within Beta 2.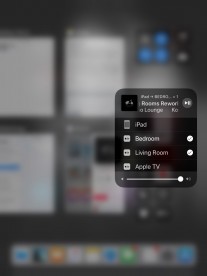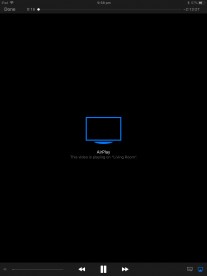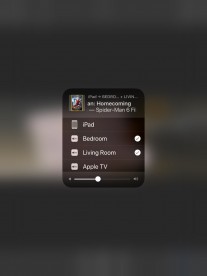 Streaming to two AirPlay 2 devices. Note single volume slider • AirPlay video content to one device fixed in Beta 2 • Stream movie audio to multiple AirPlay 2 devices
AirPlay 2 iOS 11.3 Beta 1 first look [Original feature]
It's always good to get something for nothing and Apple's AirPlay 2 should allow us finally to create multi-room audio, a la Sonos, without firing up iTunes. The iOS 11.3 Beta brings our first look and hands-on with Apple's AirPlay 2.
AirPlay 2 is the first significant update to AirPlay since its introduction in 2010. Standing on the shoulders of AirPlay, AirPlay 2 provides an enhanced set of capabilities comprising:
Multi-room audio, streaming to multiple devices simultaneously with tight synchronization
Enhanced buffering between devices resulting in less 'drop-outs'
Add and configure speakers to Apple HomeKit
Multi-Device control
So you don't have to (and honestly you shouldn't), we installed the iOS 11.3 Public Beta 1 on our iPad Air 2 and the tvOS 11.3 Public Beta 1 on both our 4th Generation Apple TV and 5th Generation Apple TV 4K.
All Apple's devices that support iOS 11.3 will be AirPlay 2 compatible including the above-mentioned 4th and 5th generations of Apple TV.
Of interest to Android users, the HTC 10 and HTC U11 have supported streaming via AirPlay. It's not known if HTC will update their firmware to support AirPlay 2.
Set-Up
For iOS there was nothing unique to AirPlay 2 during the iOS 11.3 installation process.
AirPlay 2 speakers are now considered an Apple HomeKit accessory, and as a result of which we now see a new lightly animated set-up screen shown during the Apple TV tvOS 11.3 installation shown below.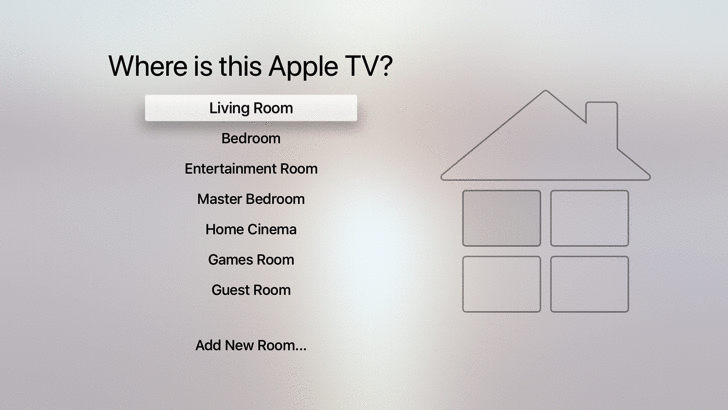 You're now asked to pick the location for your Apple TV during set-up, once completed, the Apple TV will show up as an accessory within Apple HomeKit.
During the installation process on the second of our Apple TV's, the iPad was another room, and seemingly as a result of which, we were shown the following screen prompting us to 'Start Using AirPlay 2' with a corresponding prompt appearing on our iPad. This screen looks to be transferring iCloud settings; confusingly at this point, the Apple TV knows our iCloud settings, so we're not sure why we are seeing this.
The only other outward facing sign that the Apple TV is a HomeKit accessor can be seen in iCloud settings on the Apple TV has added a new HomeKit section.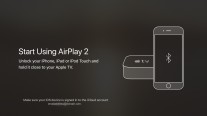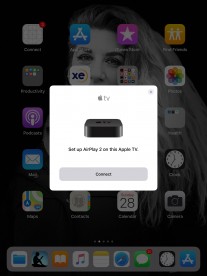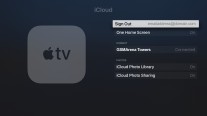 Apple TV AirPlay 2 set-up • iPad confirming AirPlay 2 set-up • HomeKit status shown in Apple TV iCloud settings
Home App
As expected our Apple TV's now appeared within the Home app as Accessories.
Selecting an AppleTV in the HomeApp currently does very little apart from allowing you to change the Room and see hardware related information such as Manufacturer, Serial Number, Model Number, and Firmware level.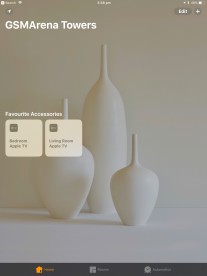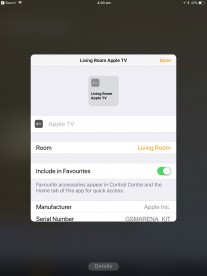 AirPlay 2 speakers appear in Home app • Home app accessory options and information
You don't need to see or control much more on an Apple TV as it has its own extensive setup options that you can see on your TV. We suspect that for a device such as the upcoming Apple HomePod (being a headless device) you'll be able to see and control more of its settings from here in addition to updating firmware levels.
Playback
Right, now we've got that out of the way, let's put AirPlay 2 through the wringer. The two things that we wanted to see was the multi-room playback and the connection robustness.
Firing up Apple Music and selecting the AirPlay icon brings up your AirPlay 2 sources, now shown separately. Not wanting to ease ourselves in we were curious to see if we could play to a Bluetooth speaker from the iPad in addition to two AirPlay 2 sources, but this was a stretch too far.
We could successfully select both Apple TV's to stream music to from the iPad, with the TV's displaying the Album artwork and track information.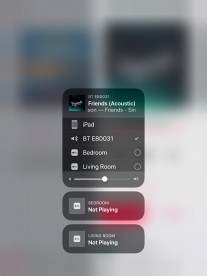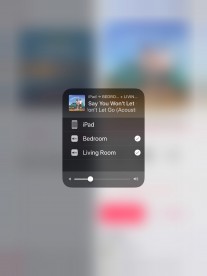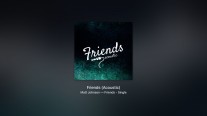 Selecting AirPlay 2 sources • Both Apple TV's selected for playback • Track information displayed on Apple TV's
We performed our testing on a Google Wi-Fi mesh network with each Apple TV being connected to a different Google Wi-Fi router within the mesh. What impressed and gave an insight into the potential of AirPlay 2 was that the music was in perfect sync, and not once during our testing did we experience any drop-outs or sluggishness, happy days.
We even managed to make a quick FaceTime Audio call of the iPad without interrupting the music - we're not sure how useful this is, but the point is that no matter what we did on the iPad the stream remained robust.
That's the kind news out of the way and from here on forward the beta tag earns its name.
Firstly, you'll notice that initially from the above screenshots there was no individual volume controls shown for the AirPlay 2 sources. Our expectation was this should be the case as moving to each TV's attached sound system to alter the volume would be a pain. For no rhyme or reason, at some point during our testing after having started and stopped the streams several times, the volume sliders appeared. We could then control the volume of our two Apple TV's independently. Clearly work in progress.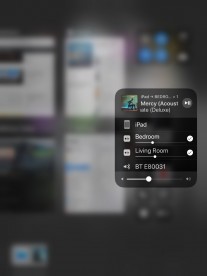 Ability to control individual source volumes appeared randomly during testing
Secondly, it should also be possible to use one of the Apple TV's to select music and playback to AirPlay 2 devices.
This proved problematic and we couldn't use the Apple TV to select a track to playback on both Apple TV's, at one point we had two different tracks playing from our Apple TV's instead and while this may be desired functionality it wasn't completely clear how we got this to work and ended up in this situation.
Additionally, we couldn't explore was Shared Up Next for Apple Music - collaborative features that enable friends to add tracks to your Up Next playlist. This may be that we were only willing to install the iOS 11.3 beta on one device or that Apple hasn't enabled this functionality in the beta's yet.
As a final pressure test we tried throwing two video streams to the Apple TV's, of course, this didn't work, with only the audio from the video going to both sources - in fairness Apple never promised this. But, in this beta the ability AirPlay to one Apple TV has broken. It was at this point we regretted installing the beta as this is a common use-case for us.
AirPlay 2 Compatible Speakers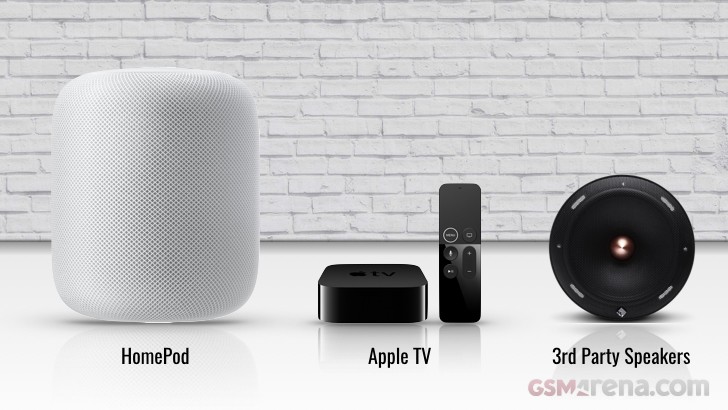 HomePod will be available on February 9th '18 and will become AirPlay 2 capable in the Spring following a Firmware update enabling it to join in on the multi-room fun.
Also, many highly reputable speaker manufactures have stated that they will be supporting AirPlay 2 in future products.
We'd be amazed if Apple updated any of its older devices such as AirPort Express or previous generations of the Apple TV to be AirPlay 2 compatible. They'll still work but can't be included in a multi-room setup and only streamed to on a 1-2-1 basis. The same applies to any third party AirPlay speakers that you may own too, some manufactures have said they will provide firmware updates though, so it's worth checking before you write them off.

Third Party Apps
During WWDC '17 Apple held a specific workshop for app developers, detailing the Audio Playback API that allows developers, for example, Spotify, to enable their apps to become AirPlay 2 compatible.
We're sure that once AirPlay 2 ships we'll start to see a raft of apps become AirPlay 2 capable on the App Store.
Verdict
While expectedly still buggy - spasmodically appearing volume controls, inability to use the Apple TV to control both sound sources, in our testing when playing tracks we had no issues with music synchronizing or any drop-outs and in this respect AirPlay 2 performed flawlessly.
We eagerly await to explore the Shared Up Next Playlist functionality - we may just need to convince one of the team to install the beta.
We're looking forward to the next iOS and tvOS beta releases as we move towards the full release of AirPlay 2 in the spring. We'll bring you more hands-on as additional betas are released.
I am not sure I understand. "headset or BT speakers" You mean if you connect it via Bluetooth? That's probably not it, because, there is no quality to differentiate ... unless you count SBC/AAC codec. You mean connecting iPhone via a jack to an...
A
Apple products pretty much have low volume quality, that's if you're not using any headset or BT speakers etc, but if you do, and a device with different volume adjuster, their products have good sound quality
ADVERTISEMENTS