Asus has always done things just a bit differently in the mobile space. Looking back at the company's releases for the past year reveals a total of 8 phones. Even fewer actually different models, in practical terms, once we group up all of the different ROG Phone 5 variants and ignore the Snapdragon Insiders demo device. We are actually looking at two "mainstream" flagship phones and a gaming flagship with a later chipset revision.
If we had to categorize Asus in recent years, "boutique" manufacturer kind of springs to mind. The selection and availability are rather limited, and so are the company's sales numbers, but what is there is of high quality of each phone. Asus has successfully maintained and upheld a certain reputation for its smartphones, which in itself is an admirable achievement.
That, however, doesn't mean that the company's 2021 lineup is without its issues. Let's go over the report card.
Winner: Asus Zenfone 8
We kick things off with an easy win in our book. When it comes to a properly small and pocketable flagship Android phone, the Zenfone 8 hardly has any competition out there. With its 148 x 68.5 x 8.9 mm, 169-gram body, it honestly makes the vanilla Samsung Galaxy S21 5G look huge in comparison. And sure, Sony has the Xperia 5 III, but it has a few particular oddities of its own and an eye-watering price tag.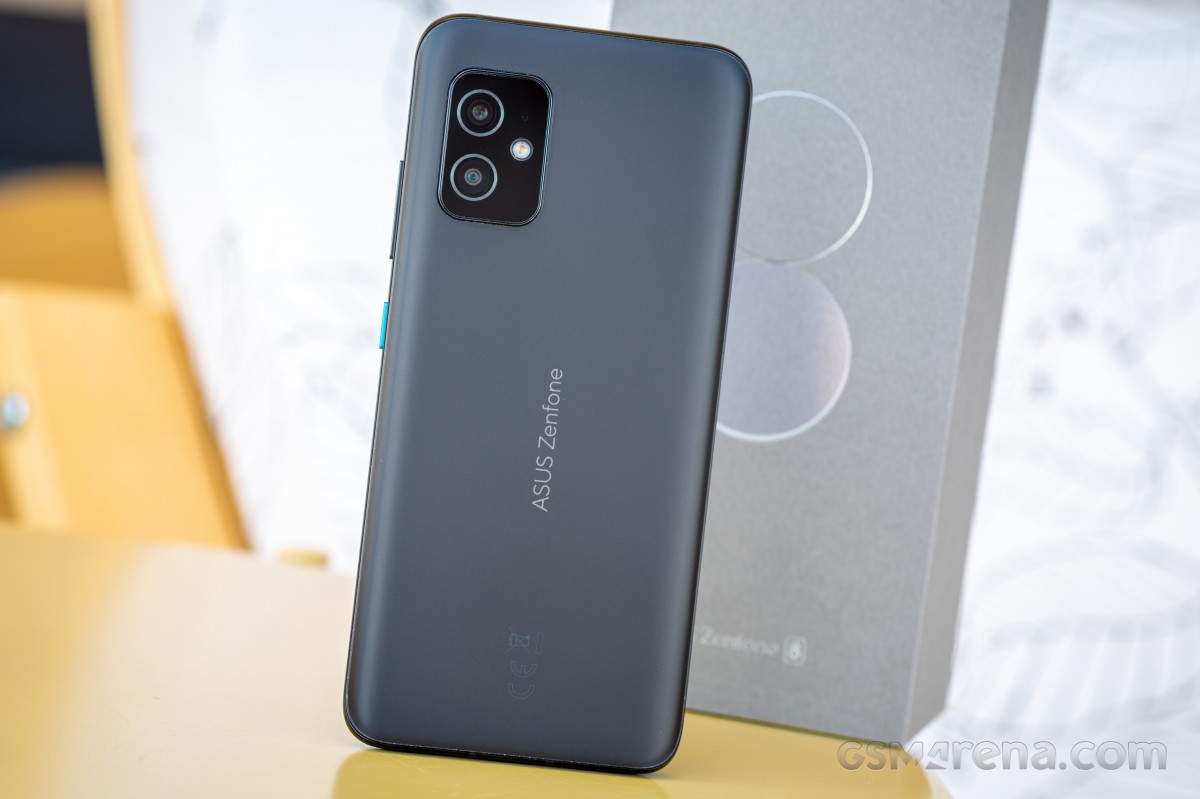 The Zenfone 8 manages to deliver big time and live up to 2021 flagship standards in most departments. Its highlights include an excellent aluminum and Gorilla Glass build and IP68 ingress protection. Its 5.9-inch display might be small but packs a hefty punch with modern features like 120Hz refresh rate and HDR10+ support with 1100 nits of peak brightness. You also get a pair of excellent stereo speakers, and Asus even managed to fit a 3.5mm audio jack and a 32-bit DAC for a well-rounded and versatile multimedia experience.
Probably the most impressive bit here, however, is the inclusion of a flagship Snapdragon 888 5G chipset and even more so the impressive way in which Asus has managed to keep it cool. While the small body of the Zenfone 8 can get quite toasty in the process, Asus has managed to keep the chip performing greatly under sustained pressure.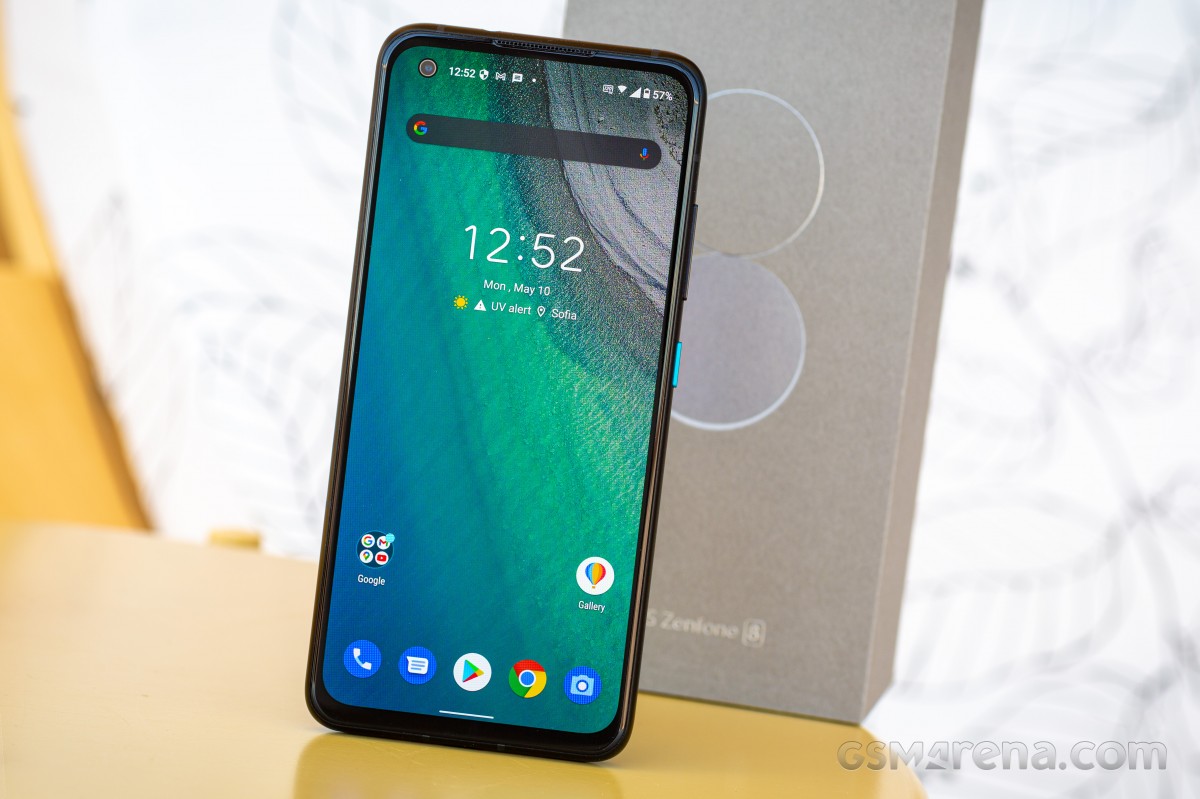 The Zenfone 8's dual-camera setup is probably its weakest part, failing to quite live up to current flagship hardware standards, though still delivering solid performance. Asus didn't even shy away from enabling 8K video capture, which only comes to show how confident the engineers are in their cooling solution. With all that power and connectivity, it is also quite surprising how long the Zenfone 8 lasts on a single charge with its 4,000 mAh battery. A large chunk of that comes down to the very clean and optimized ROM Asus has been chipping with its phones.
Loser: Asus Zenfone 8 Flip
Let's just start by saying that "loser" might be a bit harsh here, but we have to stick to our format. The Zenfone 8 Flip is a bit of a flop in terms of popularity compared to its Zenfone 8 sibling and naturally on the broader smartphone scene as well. With a slightly high launch price that forced it to rub shoulders with some big-dog competitors while also offering few upgrades over last year's model and no IP68 rating, the Zenfone 8 Flip was in a bit of a tough spot from the get-go. Its unique thing - the excellent rotating main camera - was unfortunately not enough to sway public interest.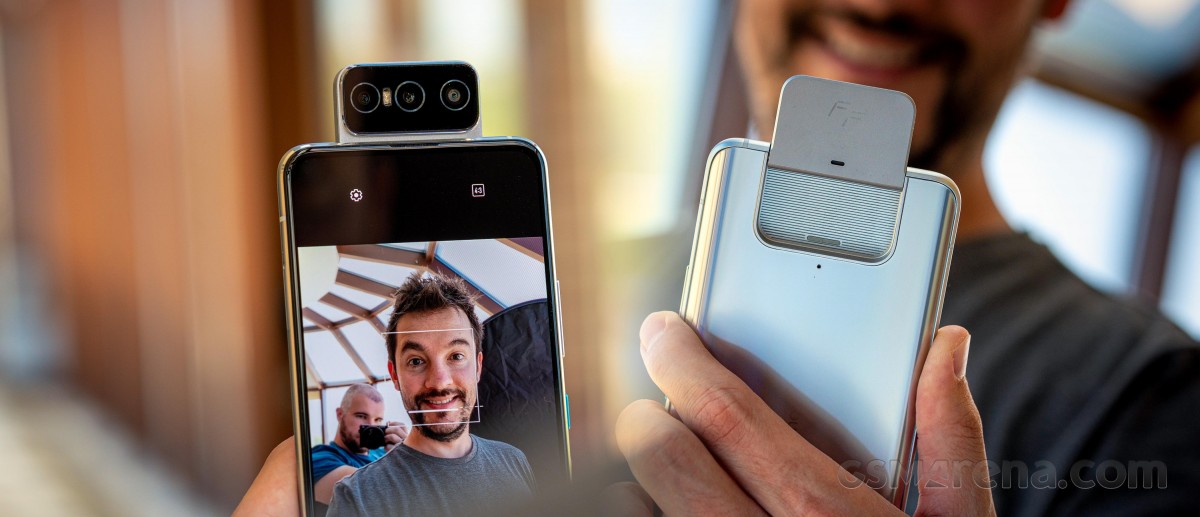 That being said, the Zenfone 8 Flip definitely got our interest. It is nothing short of a solid, well-rounded flagship offer. Granted, Asus arguably didn't put quite the same amount of effort into some other aspects of the Flip as the vanilla Zenfone 8. It only gets a 90Hz display, skips the ingress protection and the 3.5mm audio jack, to name a few omissions. On the other hand, it adds a 3x telephoto camera to the mix and also tosses in a bigger 5,000 mAh battery.
The bottom line here - we like the Zenfone 8 Flip a lot. We do, however, appreciate how its not adding too much over its predecessor.
Winner: Asus ROG Phone 5
Few names are quite as synonymous with mobile gaming as ROG. And that's a well-deserved and hard-earned honor by Asus. There is actually an argument to be made that the Republic of Gamers engineers and their hard work is the biggest singular reason for the existence of the modern gaming smartphone as a product niche, and few have done more to set a benchmark for said device throughout the years. Even with ongoing pressure from competition and despite some questionable decisions as of late, we still maintain that no other smartphone delivers quite the overall gaming experience that the ROG Phone 5 does.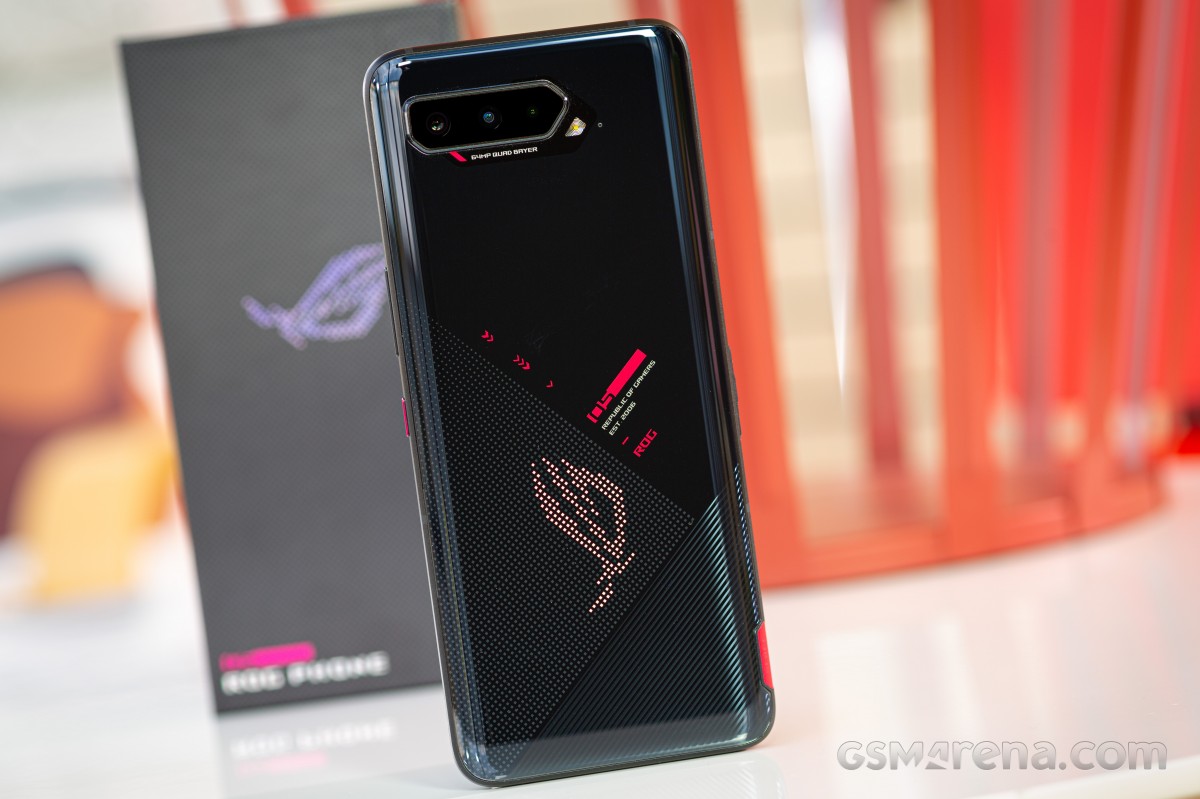 It's honestly hard to briefly cover every aspect of the ROG Phone 5 and do it justice. It all comes down to incredible attention to detail. Asus has managed to once again take what are common off-the-shelf components like the Snapdragon 888 and spend enough time on low-level optimization, cooling, performance tweaking and advanced software controls and tuning to squeeze out every last ounce of performance from the chip. That same mentality is also applied to other areas essential for a great overall gaming experience, like input and output latency optimization on both a hardware level with the excellent 144Hz 10-bit HDR AMOLED panel as well as OS optimizations.
That's all wrapped inside an instantly recognizeable gaming exterior and a premium shell, complete with even more hardware for an extra gaming edge, like the industry-leading AirTrigger 5 and Ultrasonic buttons, as well as the proprietary side connector and the slew of accessories up on offer, like the AeroActive Cooler 5.
Loser: Asus ROG Phone 5's accessory ecosystem
While overall, the ROG Phone 5 remains an incredibly impressive and feature-rich device and the best gaming phone out there, its ecosystem took a step back.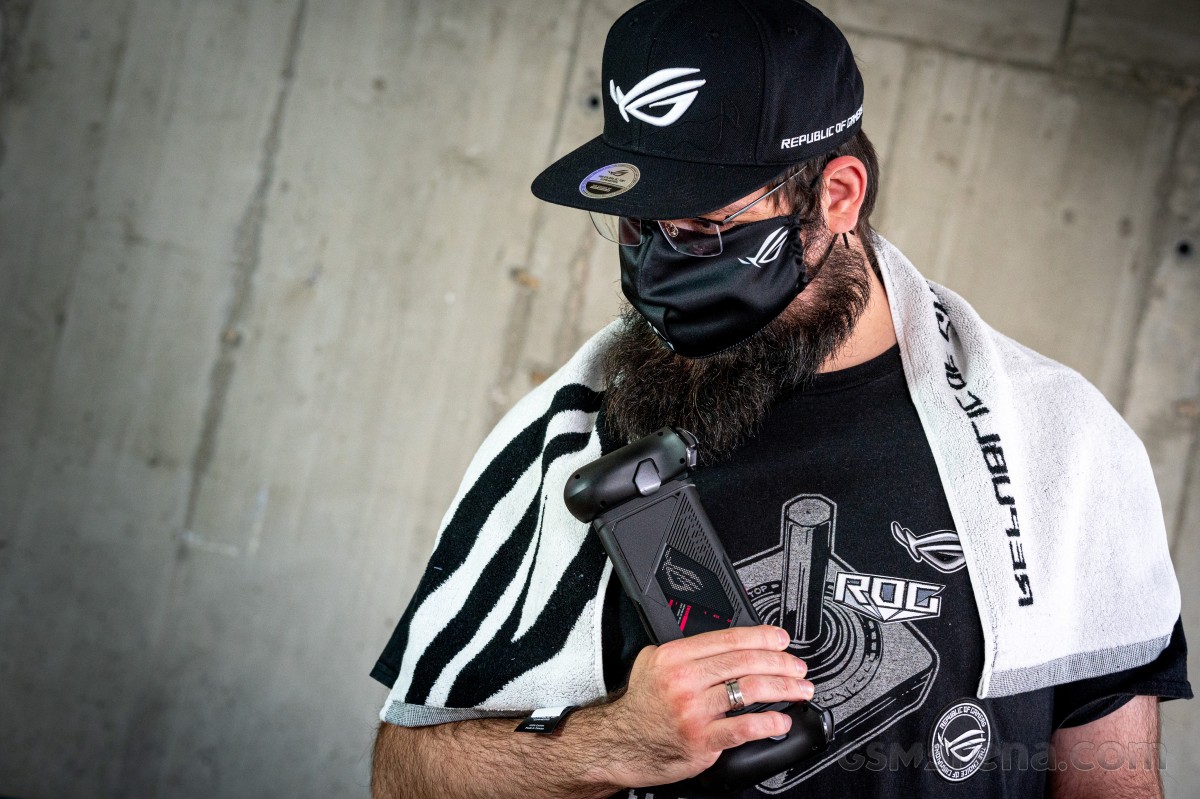 The ROG Phone 5 represents a much bigger design change than the older ROG Phone 3 was to the ROG Phone II. Quite literally, since the ROG Phone 5 has grown its footprint just enough to break compatibility with a whole slew of pre-existing ROG Phone accessories. Excellent and unrivaled, even if admittedly very niche and exuberant gadgets like the TwinView Dock 3 and the Mobile Desktop Dock are no longer supported by the ROG Phone 5.
To be fair, Asus never actually promised to keep its accessories compatibilitble for ever and if it was to do that it would limit its innovation. Yet, the move takes away some of the impressive achievements of the ROG accessory ecosystem.
While on the topic of design, we also have issues with the new side connector. What was once a very secure and sturdy Type-C derived connector is now a much flimsier solution on the ROG Phone 5. In fact, we even managed to damage one of our AeroActive Cooler 5 units during the review.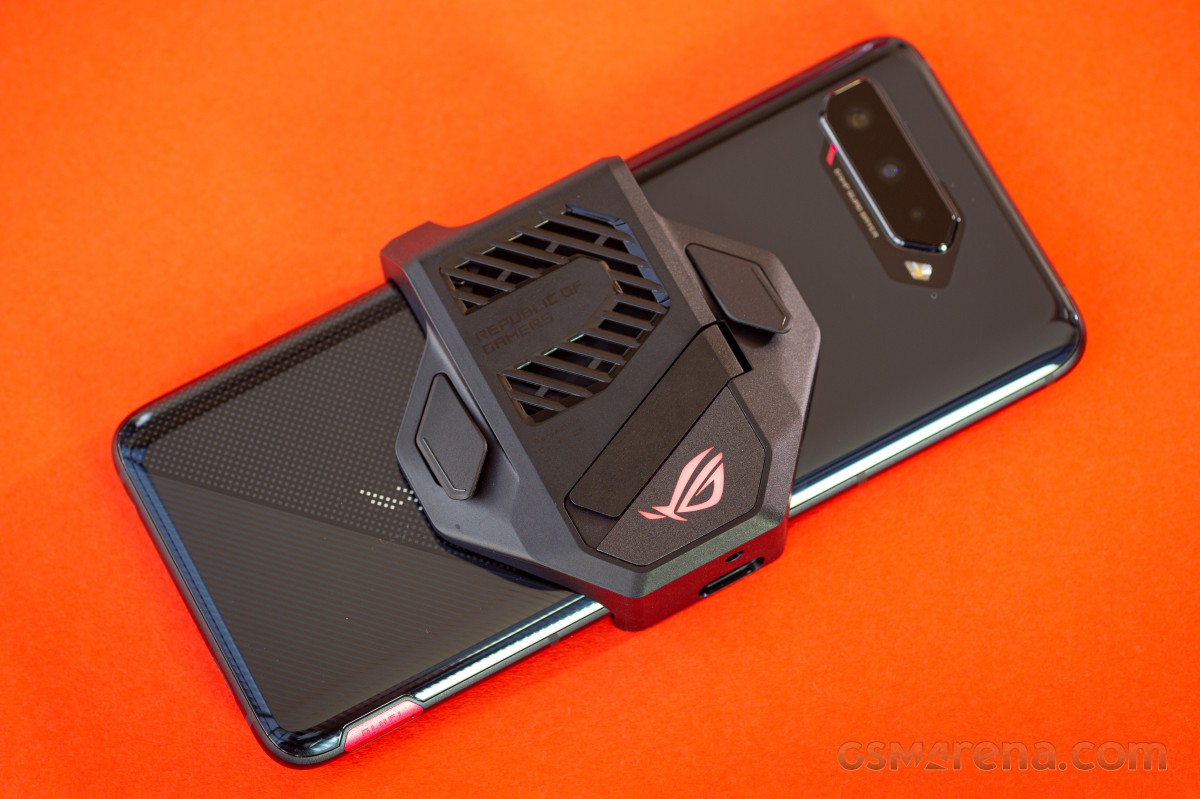 And speaking of the AeroActive Cooler 5, not only is it more finicky to work with than previous iterations, but it is also no longer included in the box with the base ROG Phone 5 and needs to be purchased separately.
Loser: ROG Phone 5 confusing model lineup
Asus has been struggling with naming, variants and SKUs for its products as a whole. Some of you might remember that Zenfone models of old literally required users to know a full model number, much like they would on a laptop just to be sure what version to get. This has been plaguing the ROG Phone line as well albeit to a lesser extent.
And Asus somehow made it even worse with the ROG Phone 5 family. The original ROG Phone 5 lineup has three models - the vanilla comes in 8GB/128GB, 12GB/256GB, and 16GB/256GB configurations depending on the region. And the Pro and the Ultimate editions add some design changes and even more souped-up storage versions. There is no longer a Strix "lesser" model either.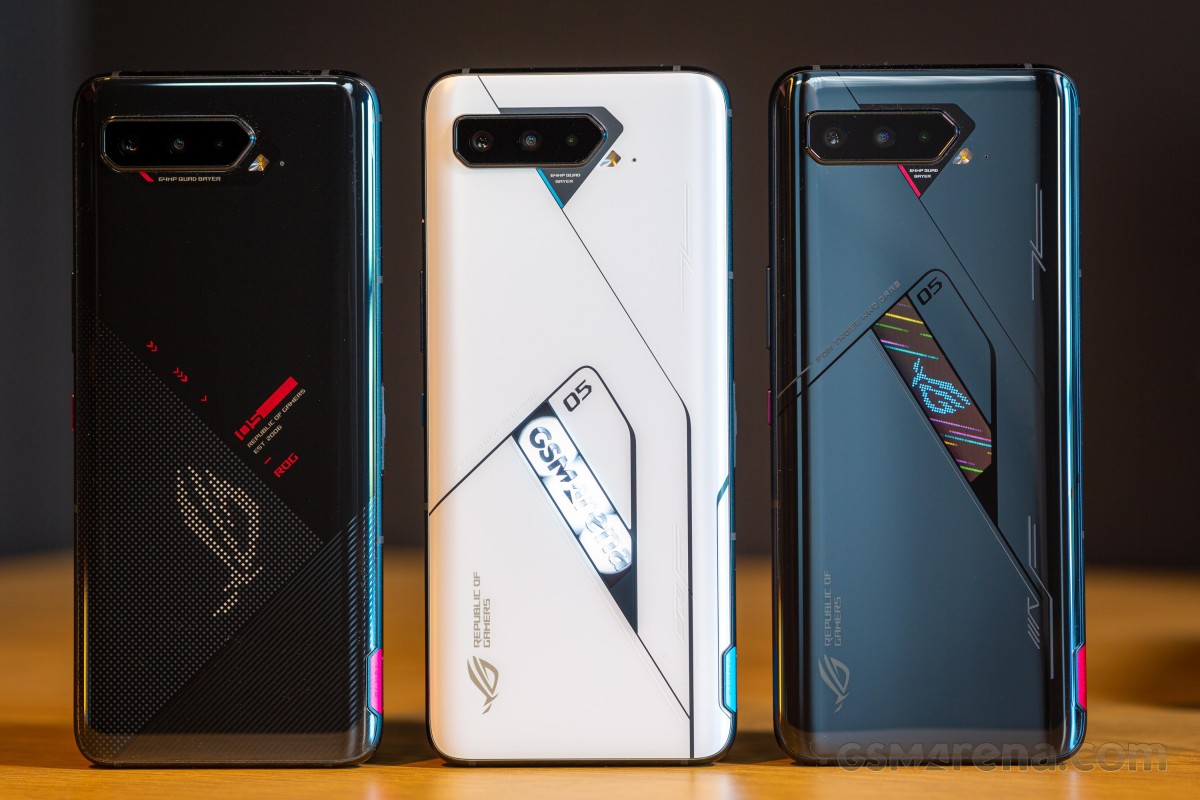 And things just got that more confusing with the introduction of the ROG Phone 5s and 5s Pro. Both devices swap the Snapdragon 888 for an 888+ and offer upgraded, industry-leading 360Hz touch sampling rates on their displays. The vanilla ROG Phone 5s is based on the vanilla ROG Phone 5, so it has an RGB logo on the back and skips on the PMOLED ROG vision display and the extra rear touch inputs that the Pro and Ultimate editions used to have.
This vanilla ROG Phone 5s also comes in the same RAM and storage configurations as its predecessor, up to 16GB/256GB. Curiously, it can only be had in a Storm White color, which was previously a ROG Phone 5 Ultimate exclusive.
You can clearly see how this can get confusing fast. Thankfully or perhaps not, depending on how you see it, Asus kind of phased out its original ROG Phone 5 models in favor of the 5s ones as supplies were exhausted.
On the fence: Asus ROG Phone 5s
Getting a ROG Phone 5s with a shiny new Snapdragon 888+ instead of the original model with its Snapdragon 888 for the same retail price might sound like a great deal on paper, but in reality, that wasn't really the case. You can check our ROG Phone 5s Pro in-depth review for a deeper analysis on exactly what the issue is, but it basically boils down to the fact that the Snapdragon 888+ runs very hot, even more so than the regular Snapdragon 888 and even the industry-leading cooling system on the ROG Phone 5 is not quite able to keep up with it.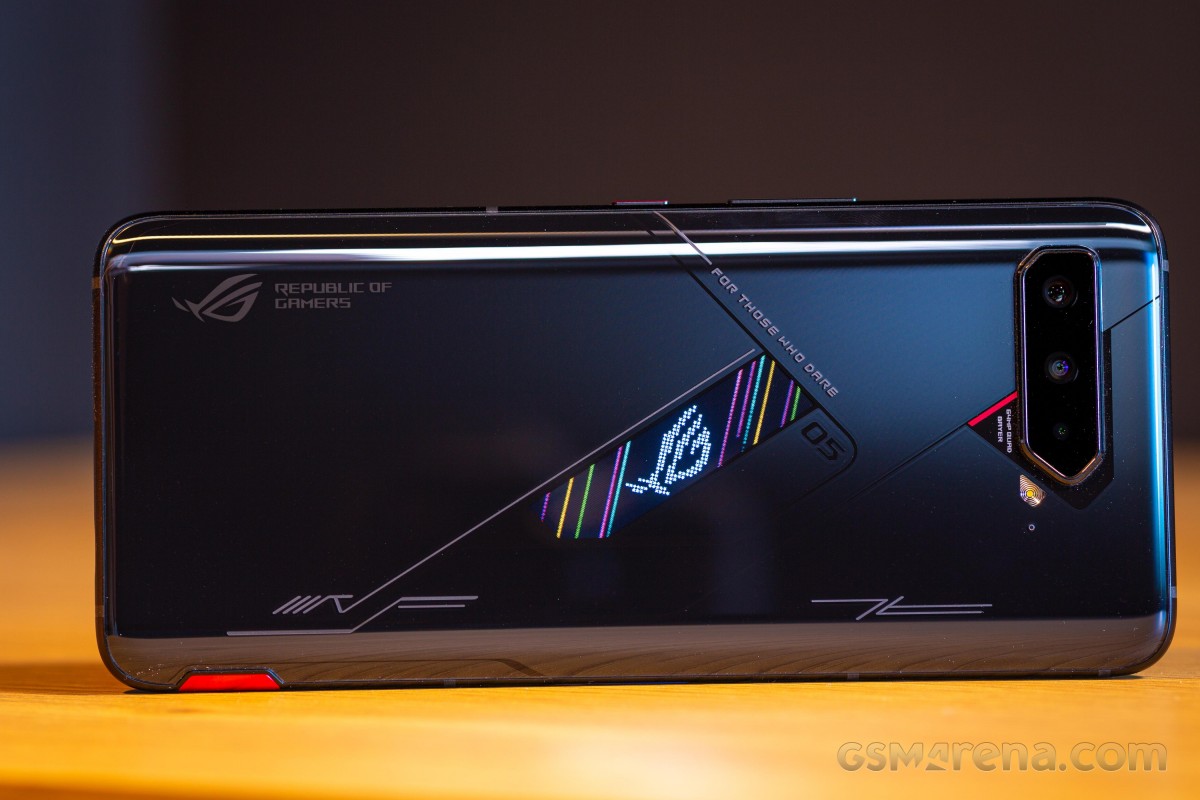 At the end of the day, you end up with a phone that runs hotter and, due to the thermal transfer design, feels hotter to the touch, without much actual benefit in terms of performance. We definitely get why Asus felt the need and pressure to do a chipset swap on the ROG Phone 5s to the hot-ticket Snapdragon 888+. Not doing so would have looked bad in terms of PR. You can't claim to be top-dog without the latest and greatest hardware.
Still, all things considered, even if we can't blame Asus too much for the ROG Phone 5s, the fact remains that the product ultimately came out worse off.
?
"At the end of the day, you end up with a phone that runs hotter and, due to the thermal transfer design, feels hotter to the touch, without much actual benefit in terms of performance." Even Sony couldn't get the thermal right de...
H
I am still stuck in 2018/19 where the names like Huawei and LG were a thing. Rog 2 from 2019 is easily good enough if not better then todays phones. Huawei mate 20 and lg v40 were first phones with triple back camera completing the trifecta. Ne...
T
Still using nu ROG1 512gb great phone after tests of use IT still working in a good way. Only problems i had with the phone 1 when it crashes i first have to het the battery to 100% before IT van restarted. 2last year a 1speaker got a defect ...
ADVERTISEMENT