This year the mobile phone market saw the rise of many new trends - from high refresh rate screens through 108MP image sensors to periscope cameras. The first foldable phones went on sale, charging speeds went through the roof, displays got curvier and grew punch holes.
Some brands used these trends to their advantage and grow in the market, others missed the mark. In this series we look at what each company got right in 2019 and where their efforts came short. We'll start with the world's largest manufacturer - Samsung.
It's time to look at the smartphone leader and the year it had. Samsung's 2019 was challenging but ultimately successful, it revamped its midrange and its premium lineup and dared to innovate.
Winner: Samsung Galaxy S10+, Galaxy S10 and Galaxy S10e
Samsung started the year on a positive, announcing the revamped Galaxy S10 lineup with no less than three (four, if you count the 5G S10) members. The Galaxy S10 and S10+ premiered the first ultrasonic in-display fingerprint scanners, while the Galaxy S10e was the first truly-compact Galaxy S smartphone in a while.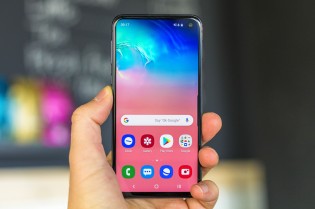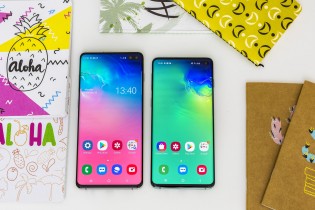 Samsung Galaxy S10e, Galaxy S10+ and Galaxy S10
All three phones had punch-hole selfie cameras, new ultrawide cameras on the rear, snappy 8nm Exynos 9820 chipsets and 128GB base storage.
Loser: Samsung Galaxy Fold
At about the same time the conventional Galaxy S10 lineup was announced, so was the futuristic Galaxy Fold.
It had a 4.6-inch outer screen, a 7.3-inch inner, tablet screen, used magnets to clamp shut, 6 cameras and was supposed to become available at an exorbitant $1,980 price tag in April.
But it turned out the folding screen would be susceptible to dirt and debris getting in the hinge will ultimately destroy it, while some mistook the thin film over the display for a screen protector and attempted to peel off, resulting in damage to the screen.
Samsung cancelled all Galaxy Fold pre-orders and recalled every Galaxy Fold unit so as to fix the hardware issues before it could release it anew.
Winner: Samsung's revamped Galaxy A lineup
In 2019, Samsung reshaped its midrange lineup into the highly-successful Galaxy A line. The Galaxy A50 and Galaxy A70 were among Samsung's best sellers of the year and topped our most-popular smartphone charts for the entirety of 2019.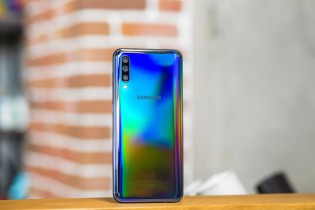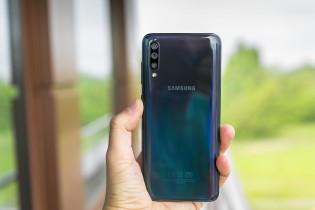 Samsung Galaxy A50 and Galaxy A70
The Galaxy A line had devices of all shapes and sizes, most of which had either excellent AMOLED screens and multiple cameras or huge batteries.
The Galaxy A80 even had a rotating camera module that hid the camera behind the screen when it wasn't needed to make for a seamless, notchless viewing experience.
Winner: Samsung Galaxy Note10+ and Galaxy Note10
The Samsung Galaxy Note10+ was the assertive superphone Samsung needed to close out 2019.
In typical Note fashion it had the biggest and best display around, didn't bother with anything less than 256GB of storage, brought the most versatile cameras around, a huge battery with fast wired and wireless charging and, naturally, an S Pen with gyroscopic air gestures.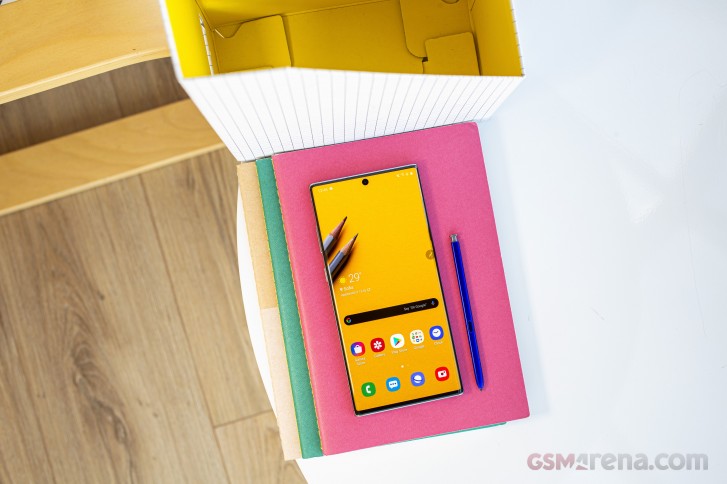 Holiday sales and regular discounts have made this phone even more attainable, making it even more of a winner!
Loser: Samsung Exynos
Okay, this one is yet to materialize so it's more of a loss for 2020, but it became clear that Samsung will stop making its own custom CPU cores and instead rely on ARM's own designs.
Samsung had assured that this move will make sure Exynos chipsets remain competitive in the future, but we can't help but worry that the Exynos' single-core lead over its Snapdragon counterpart would be lost.
Winner: Samsung Galaxy Fold
Samsung officially re-launched the Galaxy Fold in September, having fixed its hardware issues.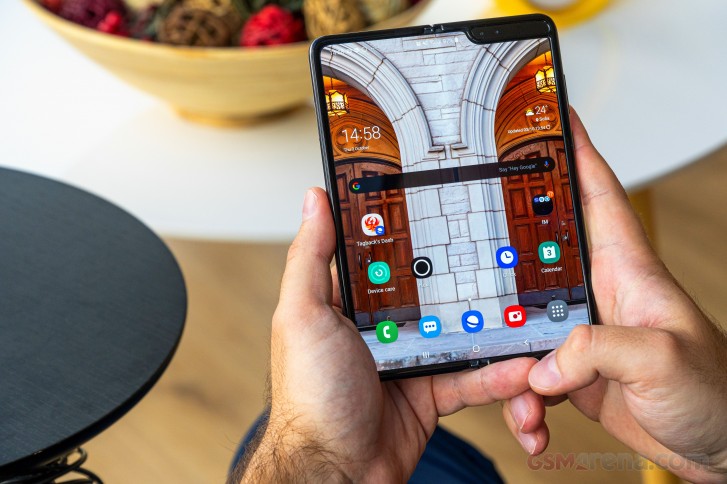 This makes Samsung the only maker that has released a foldable in 2019 in a significant number of markets - no mean feat!
Winner: Software updates
Samsung really stepped up its software updates in 2020, releasing Android 10 to the Galaxy S10 and Galaxy Note10 lineups by mid-December. That's a far cry from the days when the current Galaxy S and Galaxy Note was still in beta testing well into the new year.
D
Man i understands you. I am thinking different way. Even if i have mmoney to buy even the Galaxy fold or more expensive device for me all i need is a phone for dialing messaging sometimes i go internet and i ma heavy gamer so a good battery and...
W
A few things to clarify: 1) The Galaxy S series uses Qualcomm chips (not Exynos) in USA + China releases. 2) It's notable that 2019 was the first year a full slate of A-series phones became available in USA. Another win for Sammy. I for one had been...
ADVERTISEMENTS