This year the mobile phone market saw the rise of many new trends - from high refresh rate screens through 108MP image sensors to periscope cameras. The first foldable phones went on sale, charging speeds went through the roof, displays got curvier and grew punch holes.
Some brands used these trends to their advantage and grow in the market, others missed the mark. In this series we look at what each company got right in 2019 and where their efforts came short.
LG underperformed this year. Sales fell and there were few bright spots in the company's new releases. LG's product lineup felt very poorly thought out as the company rushed out to release one of the first 5G phones while completely neglecting its mid-range offerings (and its entry-level phones didn't really feel competitive).
Winner: LG V50 ThinQ 5G
LG released one of the first 5G-connected phones this year, the LG V50 ThinQ 5G. It's a rugged phone (both IP68 and MIL-STD-810G) with a full complement of regular, ultrawide and tele cameras on the back along with regular and ultrawide selfies on the front. Video recording boasts high quality 24-bit/192kHz audio. We were quite pleased with the performance of the camera in our review in every test from night shots to selfie portraits.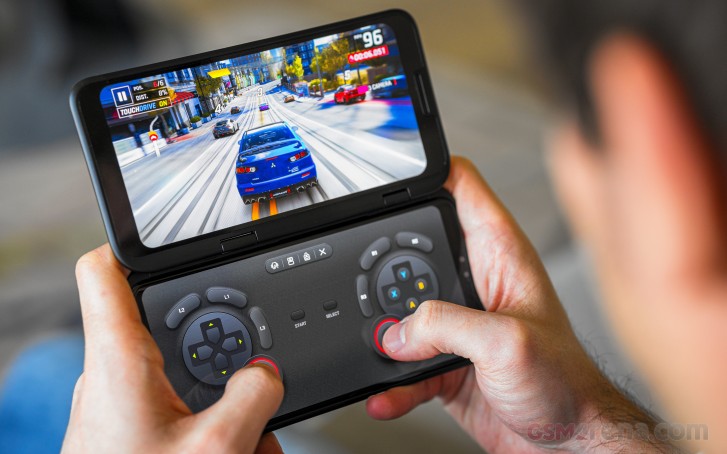 The V50 has a sharp 6.4" P-OLED display with HDR10 and Dolby Vision support. Actually, that was one of two screens – the Dual Screen accessory adds a 6.2" OLED screen with 1080p resolution. It can be used for multitasking of for fully-customizable gaming controls.
The LG V50 ThinQ 5G created some buzz and is a genuinely good flagship, though it does have some rough edges (it was pricey at launch too, which didn't help). Early on it sold well in South Korea, but it doesn't seem to have done very well in other markets.
Loser: The G-series
Don't get us wrong, the LG G8 ThinQ is not a bad phone. The 1440p P-OLED display with HDR10 and Dolby Vision is very bright and the piezoelectric on-screen speaker was surprisingly loud (even if audio quality wasn't the best).
The rather wide and busy notch on top made for some nice portrait selfie shots, but it didn't add enough functionality to justify its unsightly existence. The Hand ID and Air Motion gestures were straight up gimmicks.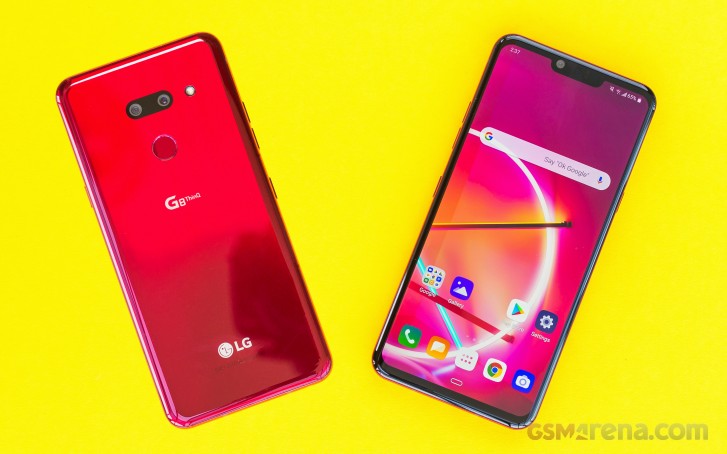 The rear camera offered good low-light performance, but LG was selling two versions – one with a triple camera (regular, ultrawide, tele) and one with two cameras (regular and ultrawide). We're not sure why that was necessary.
The LG G8S ThinQ (which launched around the same time) made things even more confusing – it has a triple camera (though not the same module as the non-S phone). Also, the screen was swapped out for a 1080p G-OLED panel. The notch somehow got wider while having less functionality (just one selfie camera, no Hand ID or Air Gestures).
Then later in the year LG saw fit to introduce yet another G8 model, the LG G8X ThinQ – this one has a larger OLED screen (1080p again), but loses Dolby Vision along the way. At least the notch was collapsed to a teardrop. Also, the larger battery resulted in excellent battery life, 111h Endurance rating (up from the average 79h of the G8). This phone has a Dual Screen accessory just like the V50, but it's practically a US-only model – it's too expensive everywhere else to be competitive.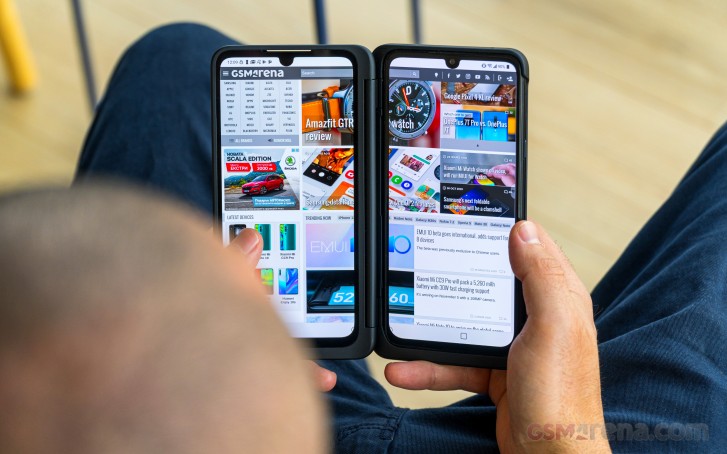 We feel that instead of spreading out pros and cons across three different models, LG should have compiled a "best-of" list of features and released just one LG G8 phone – a worthy 4G companion to the LG V50.
Loser: LG's mid-range lineup
Simply put, there isn't one. We covered the V and G flagships, but the rest of LG's output for 2019 consists of Q, K and W series phones, the best of which is an uninspiring mid-ranger.
The LG Q70 barely qualifies – sure, the 1080p screen and IP68 rating are nice and the 32MP main + 13MP ultrawide cameras sound promising. But a Snapdragon 675 chipset and a 1080p cap on video recording make this a tough sell at €400.
Then there's the LG Q9, which came out in July... running Android 8.1 Oreo on a Snapdragon 821 chipset. No, that's not a mistake. What was LG thinking? The 6.1" 1440p display and rugged body could have made this an interesting phone, but alas this handset was doomed to fail.
The LG Stylo 5 has a Snapdragon 450 chipset – it doesn't even qualify to be called a mid-ranger. And yet besides the phones we mentioned, it's the only other LG phone from last year that has a 1080p screen or higher.
So that was LG's 2019 – a few flagships that under-performed, no viable mid-rangers and a bunch of entry-level phones. Speaking of, let's meet three of them.
Loser: LG W-series
LG unveiled the W-series in June – W10, W30 and W30 Pro. These were released as online exclusives in India at first though they did reach brick-and-mortar stores eventually. Their goal was simple: to take a bite out of the entry-level market.
The 720p screens are nothing to rave about and the bottom two phones were powered by MediaTek Helio P22 chipsets. At least they didn't break the bank, the W10 started at INR 9,000, which is close to the Redmi 8 (priced at INR 8,000, though the baby Xiaomi has a slightly larger battery and Gorilla Glass 5).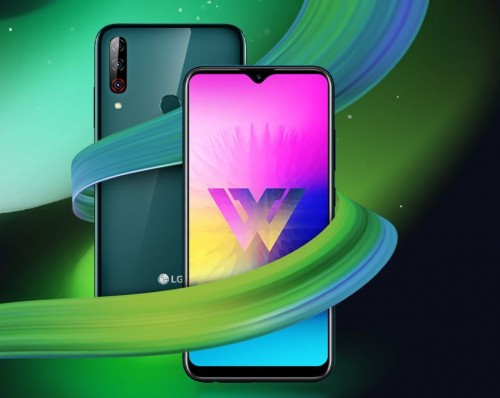 The leader of the family is the LG W30 Pro, which boasts a better chipset over the vanilla W30 (Snapdragon 632 vs. Helio P22), plus more RAM and storage. The beefier chipset also allows the main camera to shoot 2160p video – not bad for INR 15,000. Then again, not great either considering the Realme 5 Pro launched at INR 14,000 and boasted a 48MP main camera and a Snapdragon 712 chipset.
D
Depends for who. If a most basic phone with most basic phone cost 200 there isnt nothing legendary. They are either good thiefs or something far worse.
ADVERTISEMENT